Delivering SWISS' 10th Boeing 777

I was invited by SWISS to accompany their aircraft delivery team in Seattle in accepting and delivering the airline's last of ten ordered Boeing 777-300ER. In the course of this event I also enjoyed a tour of Boeing's mesmerizing Everett factory, listened to some insightful presentations on the aviation industry and visited suppliers of the 777's on-board product. Come along to get the complete picture of such a delivery process right until the landing at the plane's new homebase - also including a few last minute surprises. Read on here!   
.
Patrouille SWISS at the Lauberhorn 2018

At the Lauberhorn Ski Races, the striking red Tigers of the Patrouille Suisse were once again joined by a commercial aircraft of SWISS, colourful Bombardier CS300 HB-JCA. Admire their stunning joint display up in the mountains by checking out my photo feature!
.
SPHAIR Event 2017: CSeries Sightseeing Flight and Airborne Interception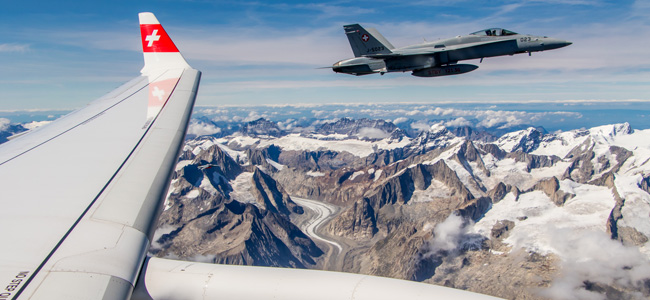 Join me on a sightseeing flight aboard SWISS' modern Bombardier CSeries over the Swiss Alps. And as if that wasn't enough, Fighter Jets of the Swiss Air Force are joining us enroute for an interception exercise and guide us towards Emmen Airbase for a landing. Sounds like fun, right? So give my extensive photo report a read!
.
Seaplane Sightseeing over Dubai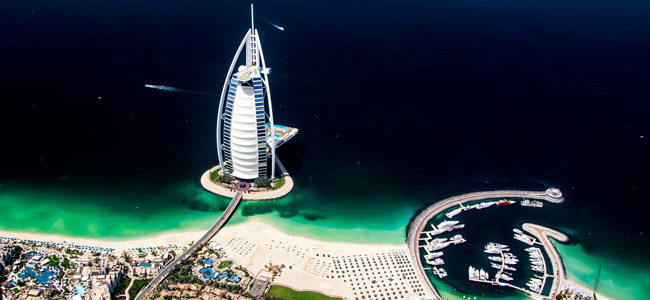 During recent Dubai holidays I splurged and booked a scenic flight with seaplane operator Seawings. The 40-minute tour covered all of the metropolis' major attractions and let me admire them from a truly unique vantage point. If you want to see what The Palm, The World, Dubai Marina and of course iconic Burj al Arab look like from the air, come along here!
.
Welcoming SWISS' first Bombardier CS100 in Zurich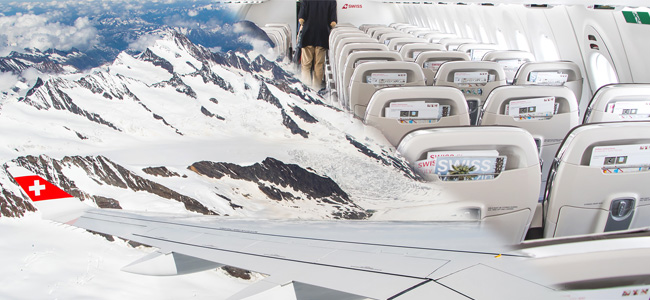 Come along as I welcome SWISS' first Bombardier CSeries aircraft upon its delivery, check out its stylish cabin during the media presentation and then hop aboard as we take the new fleet member on a scenic spin over the Swiss Alps. Read all about it here!
.
Sphair Event 2016: Landing Training in Châteauroux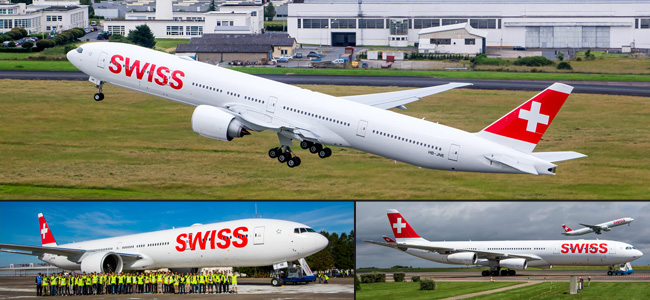 As a reward for completing the challenging SPHAIR programme, a couple dozen students were treated to a very unique event: They were invited to follow two SWISS widebody planes to the French airport of Châteauroux, where SWISS pilots were performing their landing training. Check out my report of a day brimming with passion for aviation. 
.
Visiting the Bombardier CSeries Factory near Montreal


Follow me on a trip in the new Swiss B777 Business Class to Montreal, where I visit Bombardier's factory at Mirabel to check the progress of the CSeries aircraft built there. Let me take you on a tour through one of the CS100 prototypes, have a peek inside the Final Assembly Line, and come along for a spin in one of the first CSeries simulators. To top it off, the report also features some planespotting goodies from Montreal's main airport – including some old workhorses of the North. Enjoy in German and English by clicking on the image above or here.
.
A new era at London Heathrow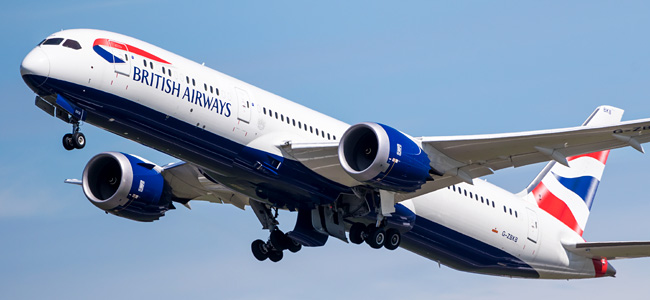 Let me take you out to London's busy Heathrow airport on a sunny spring day, to observe all the new heavy metal that's buzzing around there! Just click here. 
.
Welcoming the SWISS Boeing 777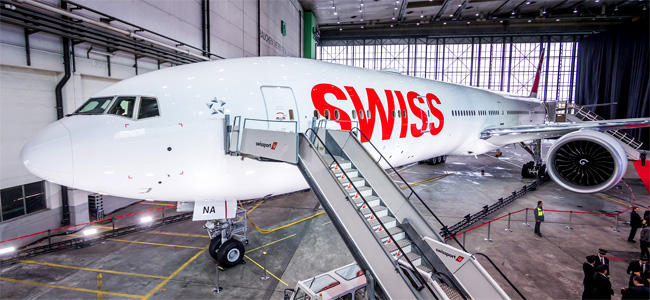 SWISS recently added its first of nine ordered Boeing 777-300ER to the fleet. My extensive report covers the welcoming ceremony at Zurich Airport and gets you up close with the airline's new flagship – with dozens of detailed photos from inside and out. As a bonus, I was also able to tour the striking new SWISS Lounges in Terminal E shortly before their official opening. Check out all the photos here!  
.
World Economic Forum 2016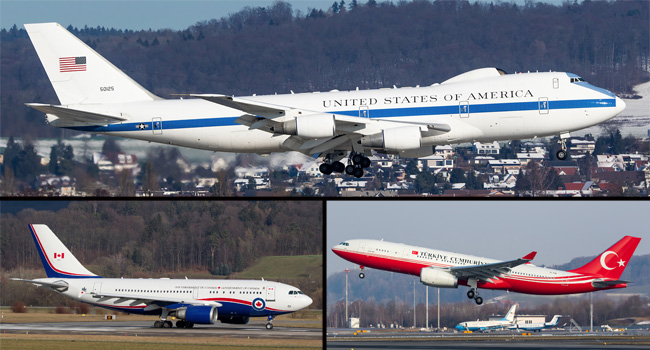 The annual World Economic Forum held in the mountain town of Davos always causes a seemingly endless stream of corporate and government jets approaching Zurich Airport. This year, as a welcome change, the steady influx of interesting planes was graced with an unusual amount of sunshine instead of the usual overcast clouds. Have a look at my best shots here!
.
Zeppelin in the Alps: Soaring above Interlaken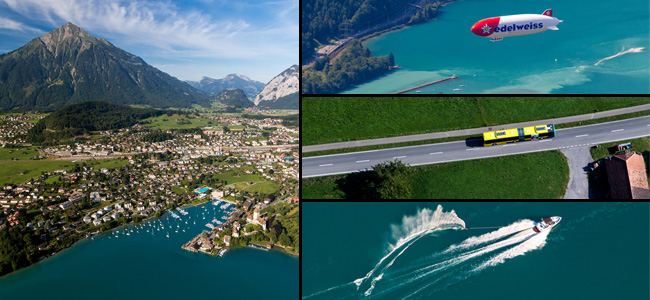 After having enjoyed three flights over cities inside the Edelweiss Zeppelin, it's time to join it on a joyride above the picturesque nature of the Interlaken region. 
.
Air 2 Air shooting with the Edelweiss Air Zeppelin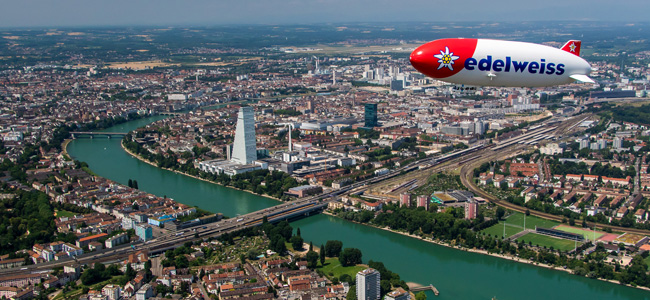 Join me on a very special mission: an Air 2 Air shooting with the beautiful Edelweiss Zeppelin over the city of Basel. Also included are some photos from inside the Zeppelin, taken during one of its scenic pleasure flights along the River Rhine. 
.
Say 'hi' to the Bombardier CSeries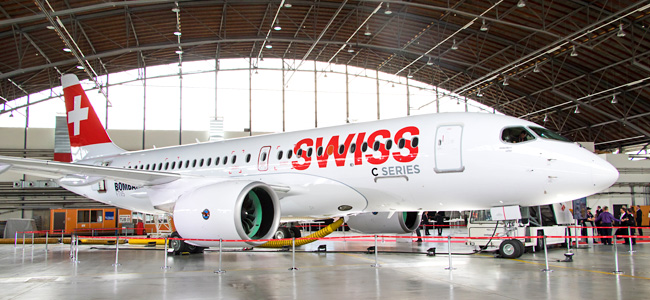 After its display at the Paris Airshow, Bombardier flew its fifth CSeries CS100 prototype to Zurich, where launch customer SWISS presented it to representatives of the media and politics. Get up close with the new jet by reading my coverage of the event and admire the beautiful design looking through the 70+ photos. 
.
Zeppelin over Zurich: A breath-taking experience!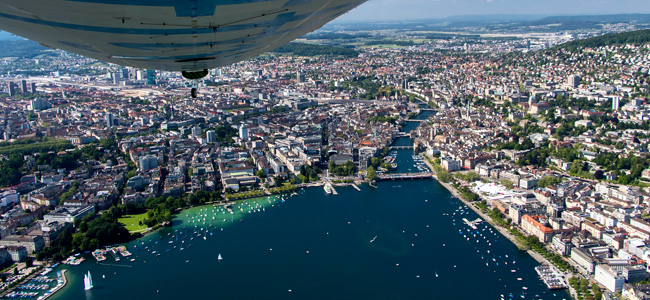 In celebration of its 20th anniversary, Swiss leisure airline Edelweiss Air has chartered a Zeppelin airship for pleasure flights above several regions of Switzerland. Zurich was first, and I managed to secure a seat on the very first day of operations. Read on for some of my most stunning bird's-eye views of the Lake of Zurich and Switzerland's largest city.
.
Having fun with the Pilatus Porter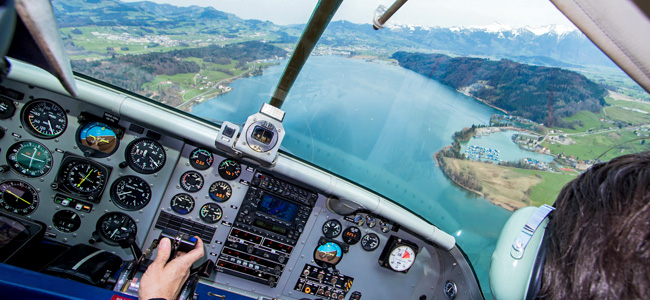 Together with a group of friends, I chartered the Swiss workhorse of the skies for a flight, the Pilatus PC-6 porter. The one-hour trip around eastern Switzerland included some magnificent views, and a typical steep approach to finish the day. A whole lot of fun!
.
Patrouille SWISS rocking the mountains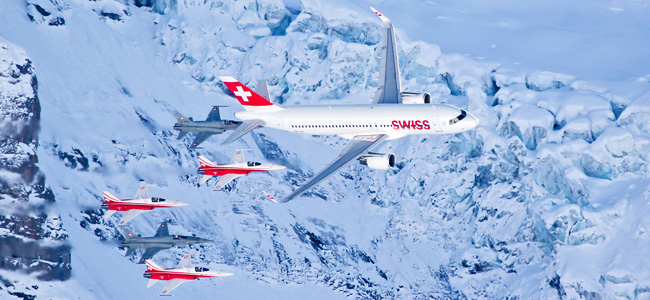 See the spectacular photos from a joint display of a Swiss Airbus A320 and the Tigers of the Patrouille Suisse, showcasing a jaw-dropping flight display in the middle of the Swiss Alps! 
.
Joining the Airbus A350 Inaugural Flight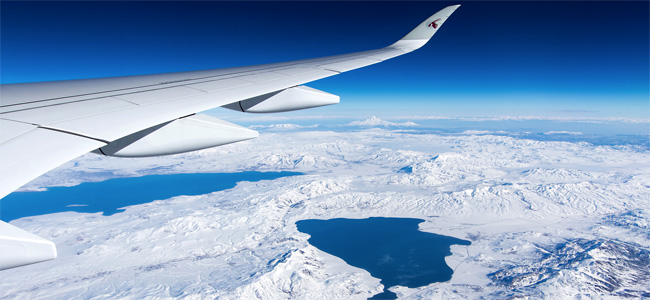 Follow me on the Airbus A350's inaugural passenger flight, carried out by Qatar Airways on its route between Doha and Frankfurt on January 15th, 2015. See the brand-new cabin, the modern flight deck, the fantastic views enroute, and some spotting shots from Abu Dhabi and Dubai. 
.
Flying the mighty Junkers Ju-52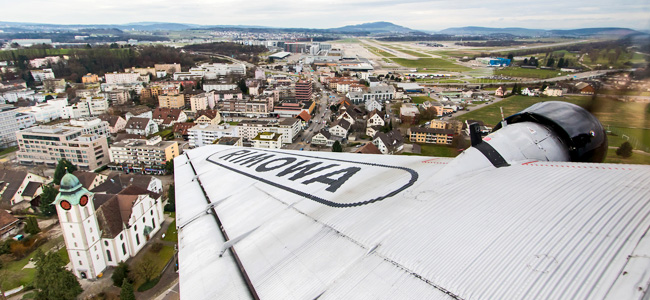 Winning a draw held by Zurich Airport, I was able to secure a seat aboard the vintage 1939-built Junkers Ju-52 performing a sightseeing flight around Zurich and central Switzerland. If you wanna come along for a ride on the mighty "Aunt Ju", click the link below 
.
Touring Iran and flying on the B727, B747SP and An-74

Follow me on a 6-day trip to beautiful Iran, where I fly on Iran Aseman's Boeing 727, the Boeing 747SP of Iran Air, and the Antonov An-74 of the Iran Revolutionary Guard. Also included are the Iran Air A300 flights to and from Europe, a few spotting and airplane museum shots, plus a bit of sightseeing in Tehran and Mashhad. 
Only look at plane photos from Tehran and Mashhad in my Gallery
.
A beautiful flight around central Switzerland


I enjoyed a fantastic 90-minute VFR flight over stunningly beautiful central Switzerland. From fall-coloured trees in the plains to impressive snow-white mountain peaks, this flight had it all! Look at my photo report, which includes lots of large and full-size phots, here! 
.
Photos: AIR14 - 100 years of Swiss military aviation


In the fall of 2014, the Swiss Confederation celebrated various aviation anniversaries: 100 years of military aviation in Switzerland, 50 years of the Patrouille Suisse, and 25 years of the PC-7 Team. No surprise then that the airshow to honour these events spanned two weeks, and drew more than 400'000 spectators to the airfield at Payerne. From roaring fighter jets playing hide and seek, to graceful world-famous display teams, to some unlikely pairs teaming up for formation flights: this airshow had it all! Enjoy the highlights from a front-row seat by looking at my best photos in full size, or pick your favourites in the gallery view! 
.
Photos: Spring Flowers and Reverse Operations in Zurich


In April 2014, replacement works on the ILS system of Zurich's main landing runway meant the airport had to operate on reverse operations for several days. This, plus the fantastic weather and scenery conditions made for some unique and very beautiful shots. See a selection of 46 photos here.
.
Trip: Two Three-Engine Farewells

Welcome to a trip report that spans seven time zones, includes ten flights on five different airlines, and most importantly, bids farewell to two iconic three-engined planes in passenger service – the Douglas DC-10 and Aurigny's Britten-Norman Trislander. Read it here (in english).
.
Trip: The best of Norway: Widerøe flights, Aurorae and beautiful scenery

During a 10-day visit to northern Norway I got to experience the best the country has to offer. Enjoying breathtakingly scenic flights aboard Widerøe's Dash-8 aircraft, landing at small fjord airports, and hunting the Northern Lights at night. Get ready for an almost magical experience (in german)!
.
Trip: West Coast Puddle-Jumper Joyrides


On a trip around the Western US, I made good use of the ample possibilities to escape the Airbuses and Boeings, and used smaller, more interesting aircraft instead. Enjoy scenic rides on a Pilatus PC-12, a Q400, a S-76 helicopter and the mighty DeHavilland DHC-2 Beaver! Buckle up and come along!
.
Photos: Classics from up North

Bush planes and propliners still going strong up in the North. See the shots!
Alaska: ANC | FAI | JNU | KTN | DUT | 
Canada: YZF | YHY | YDA | YEV | CXH
.
Photos: Spotting in the Far East
.
Trip: A week in North Korea

A once in a lifetime trip around the hermit kingdom, featuring fascinating sightseeing and lots of flights abord old Soviet airplanes. English | German
.
Photos: South African Goodies
.
Trip: Northern flying Adventures
.
Trip: Caribbean Island Hopping

Riding a Grand Caravan to St. Barths and a Twin Otter to Saba's short runway. Come along!
.
Trip: Audience with the Sea King
Buzzing over to the beautiful Scilly Islands in the mighty Sikorsky S-61N SeaKing. Hop aboard!
.