Patrouille SWISS at the Lauberhorn
Swiss Intl Air Lines is one of the sponsors of the yearly Lauberhorn Ski Races in Wengen, Switzerland. For this reason the airline has teamed up with the popular Patrouille Suisse in the past year in order to awe the spectators with a joint display of a SWISS passenger aircraft and the F-5 Tigers of the iconic display team. This year the task was on colourfully painted Bombardier CSeries CS300 HB-JCA.
Everything's set up, the fog has lifted just in time, so let's dive into the action!

Here they are, approaching from the direction of the Schilthorn mountain (visible in the second picture).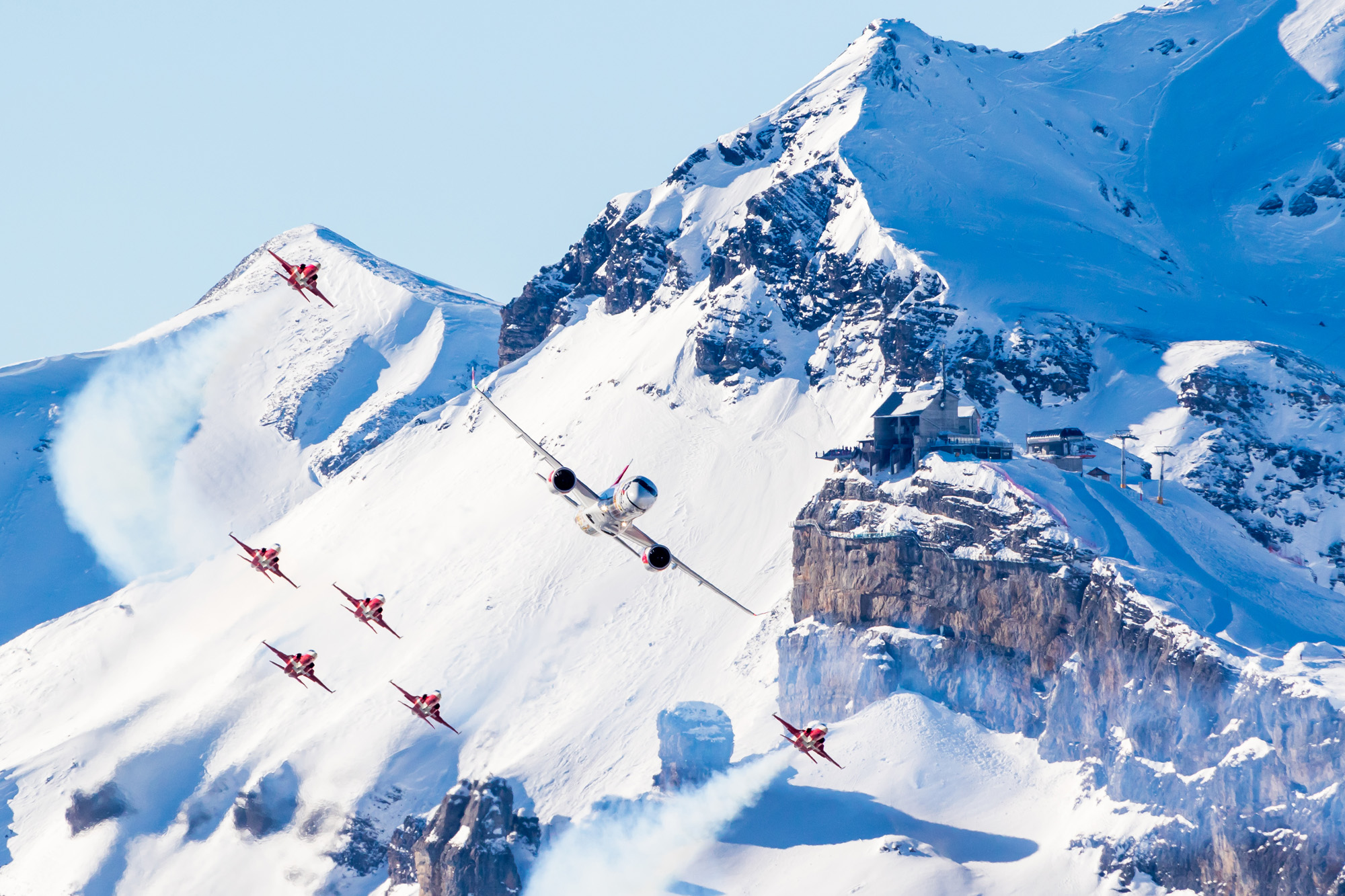 ...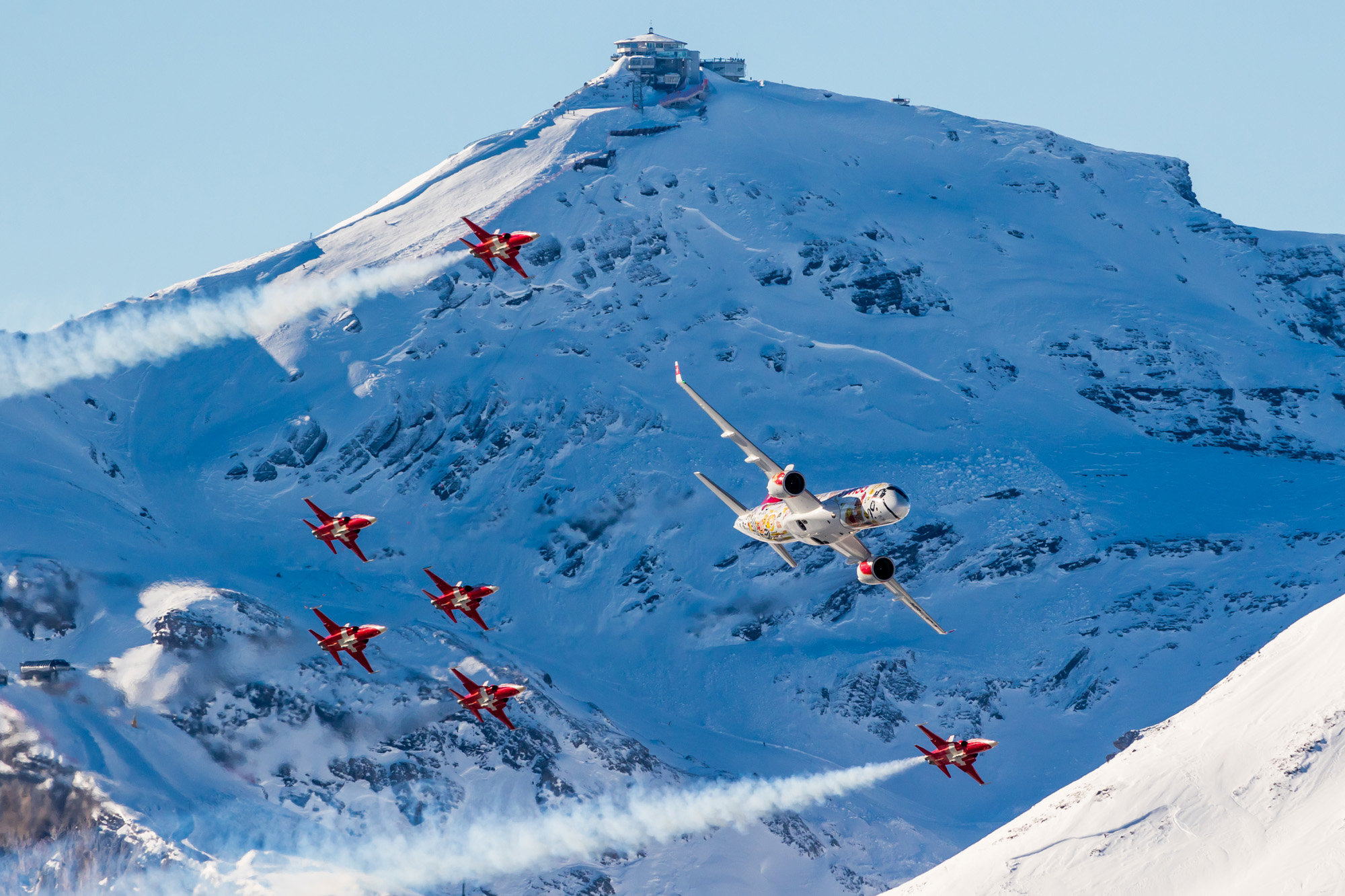 ...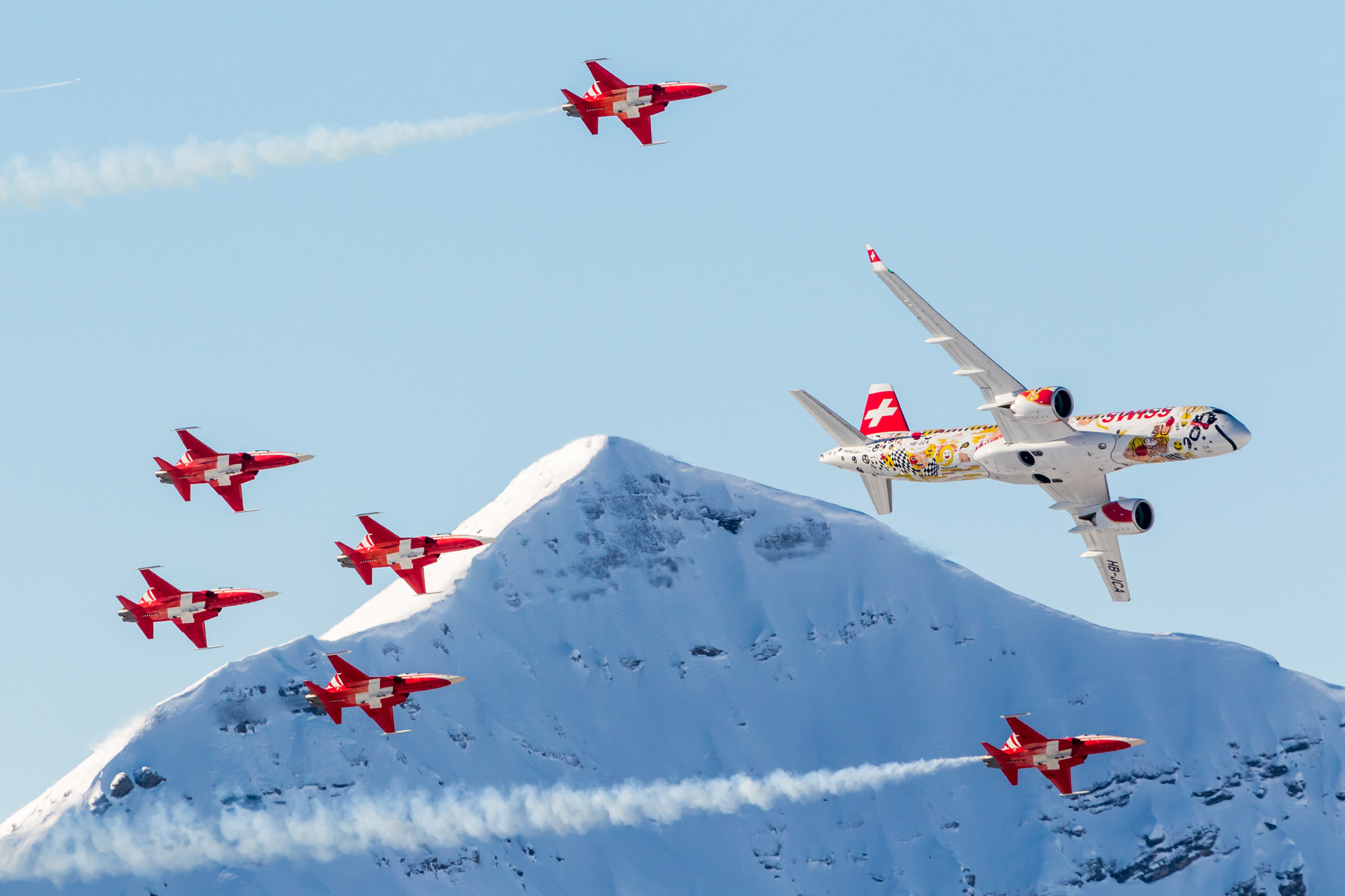 Beautiful! Now come a little closer please :-)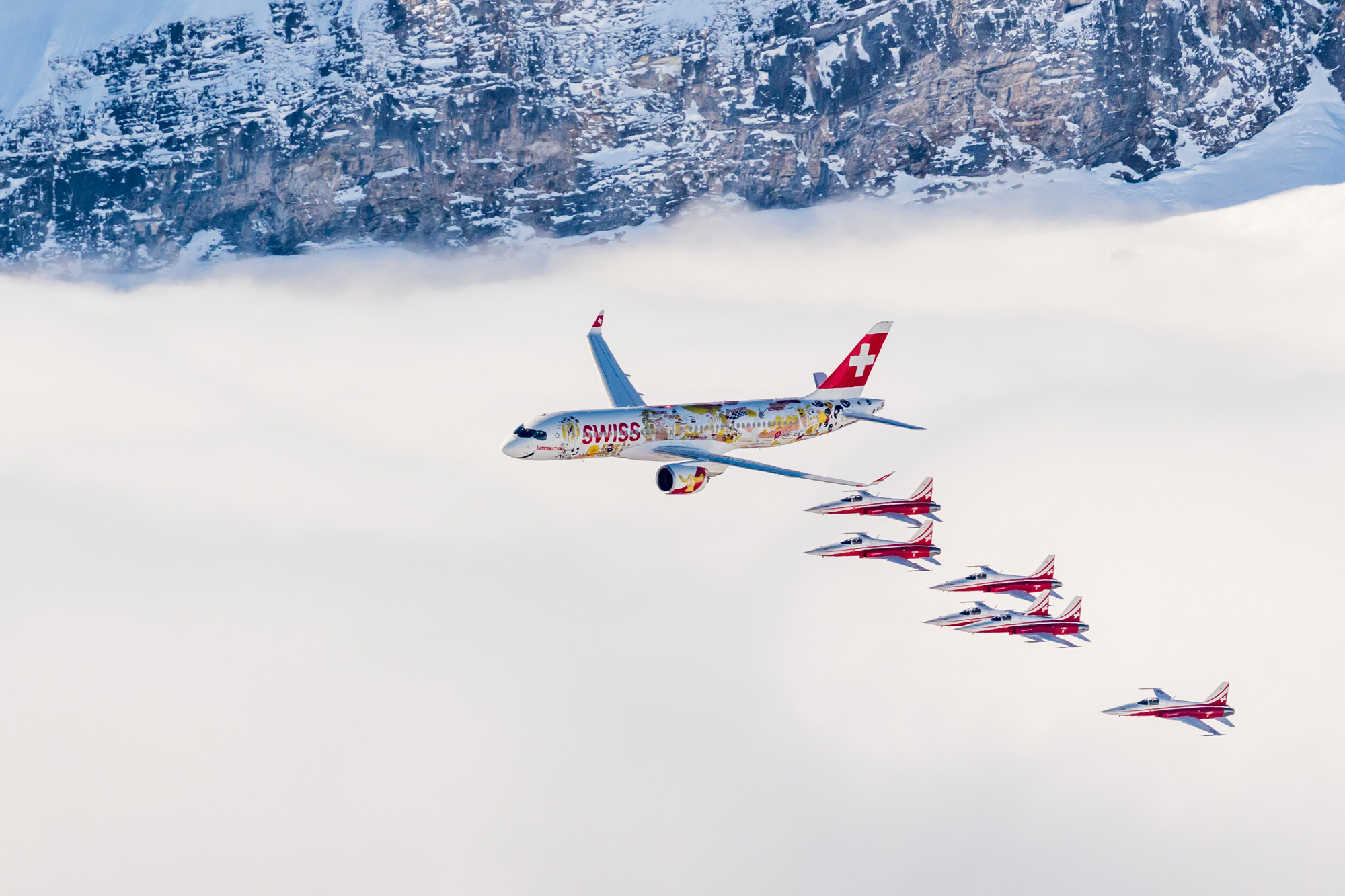 Yep, there you are. Stunning!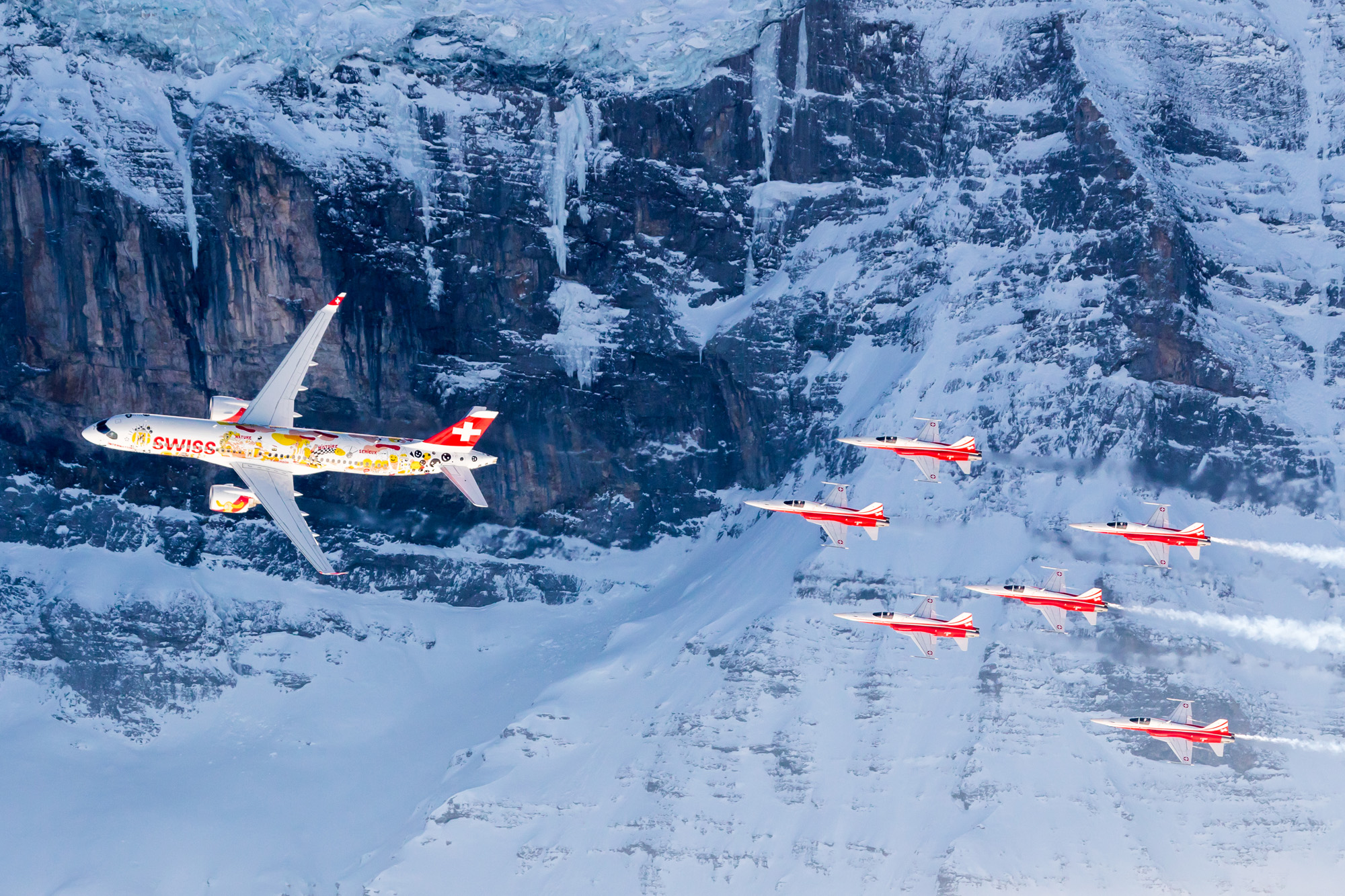 Personally I totally love the combination of the colourful and joyful livery and the cold, dark, menacing ice fields in the back!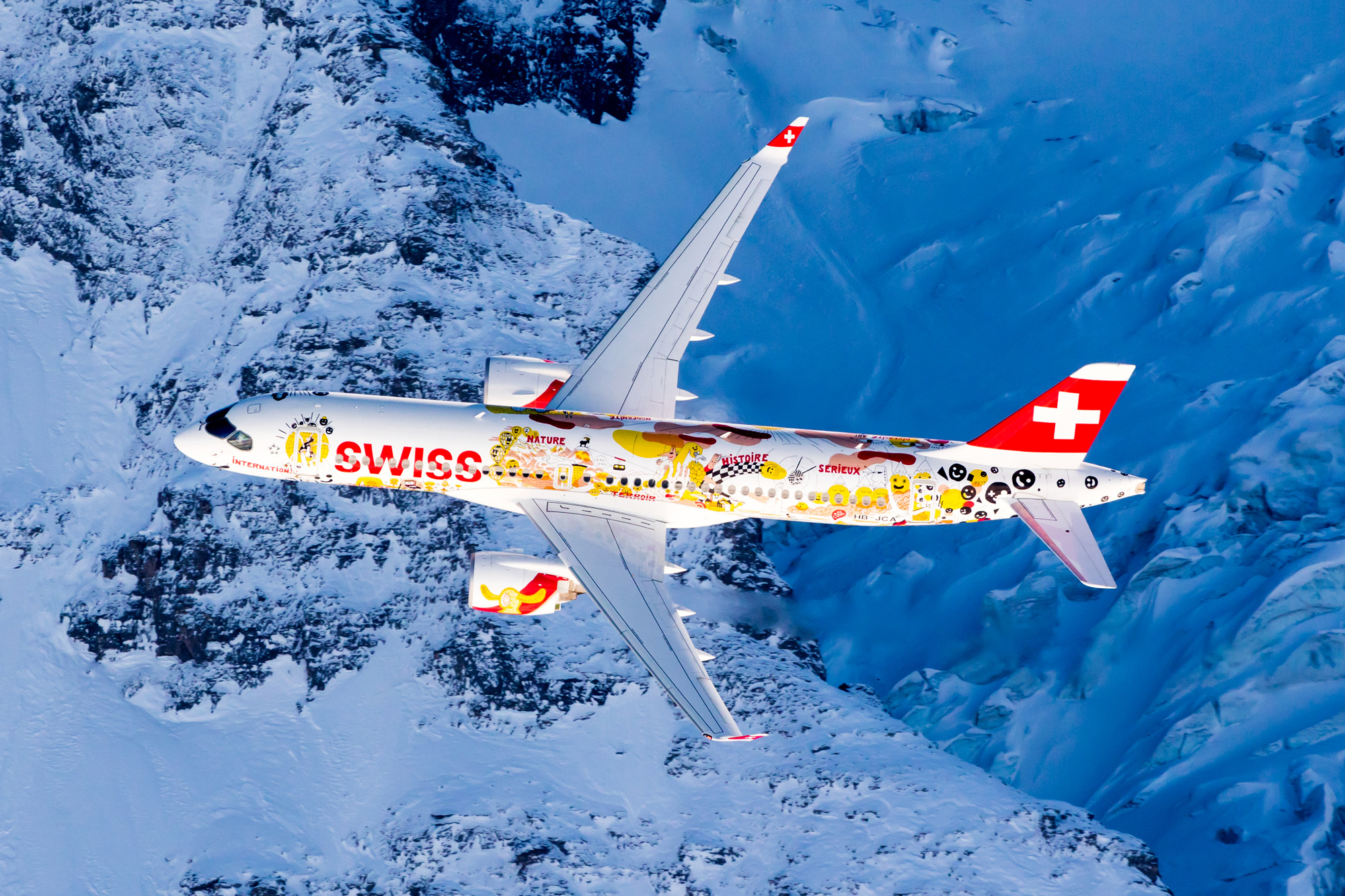 Awesome, isn't it?!
Passing the famous Eiger North Face…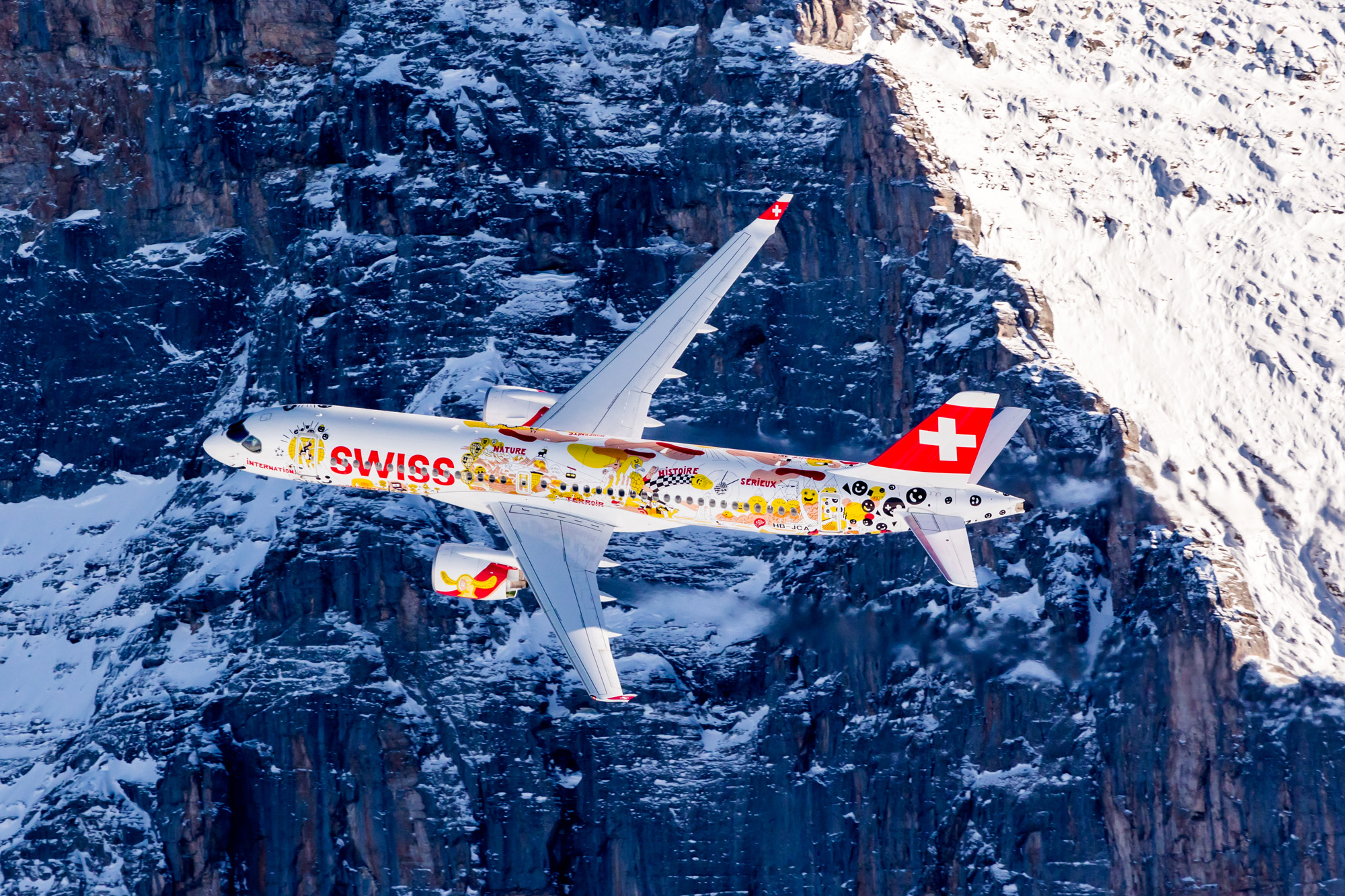 …and the Schreckhorn mountain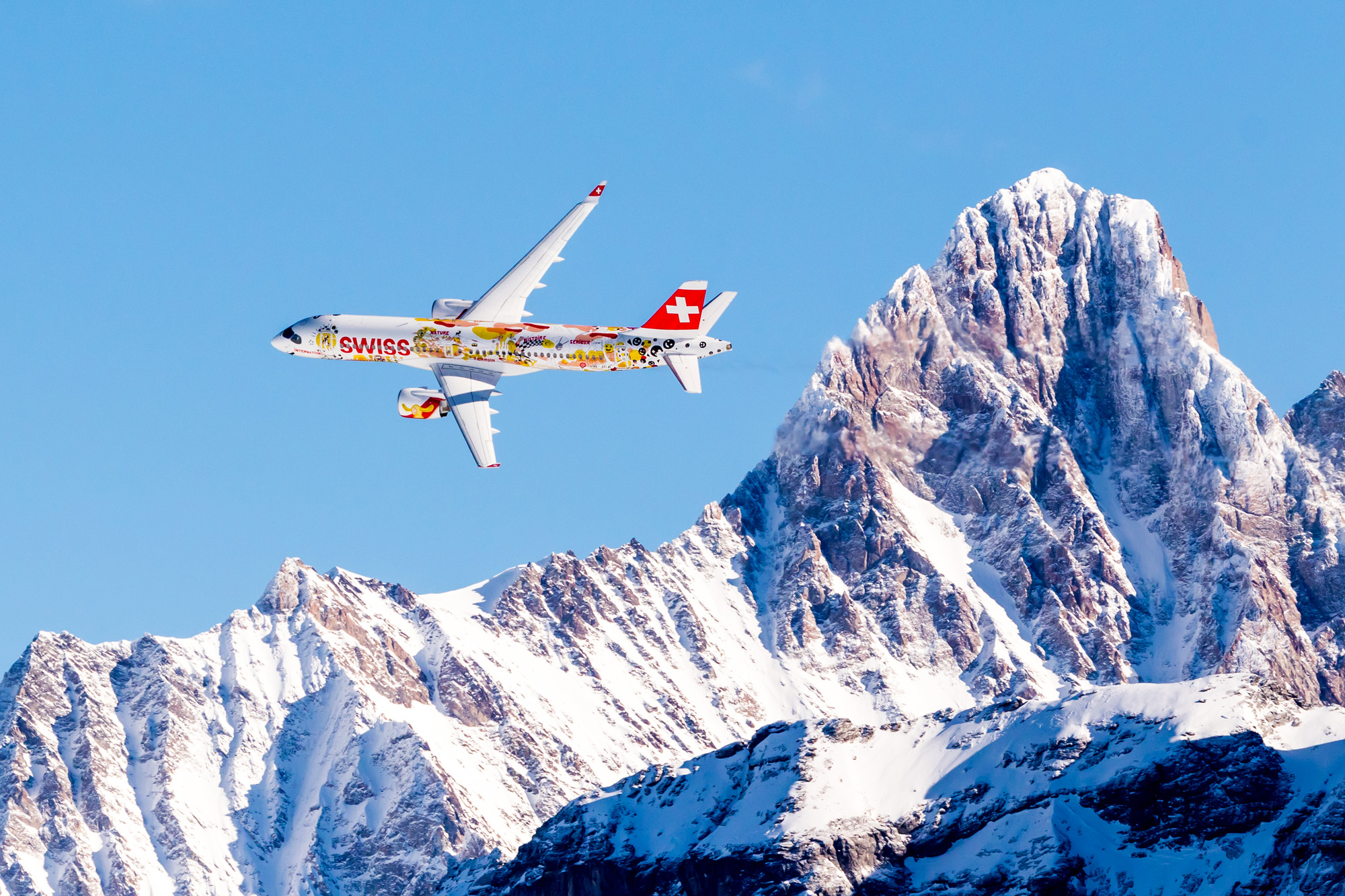 Are you ready for a second round? Sure you are!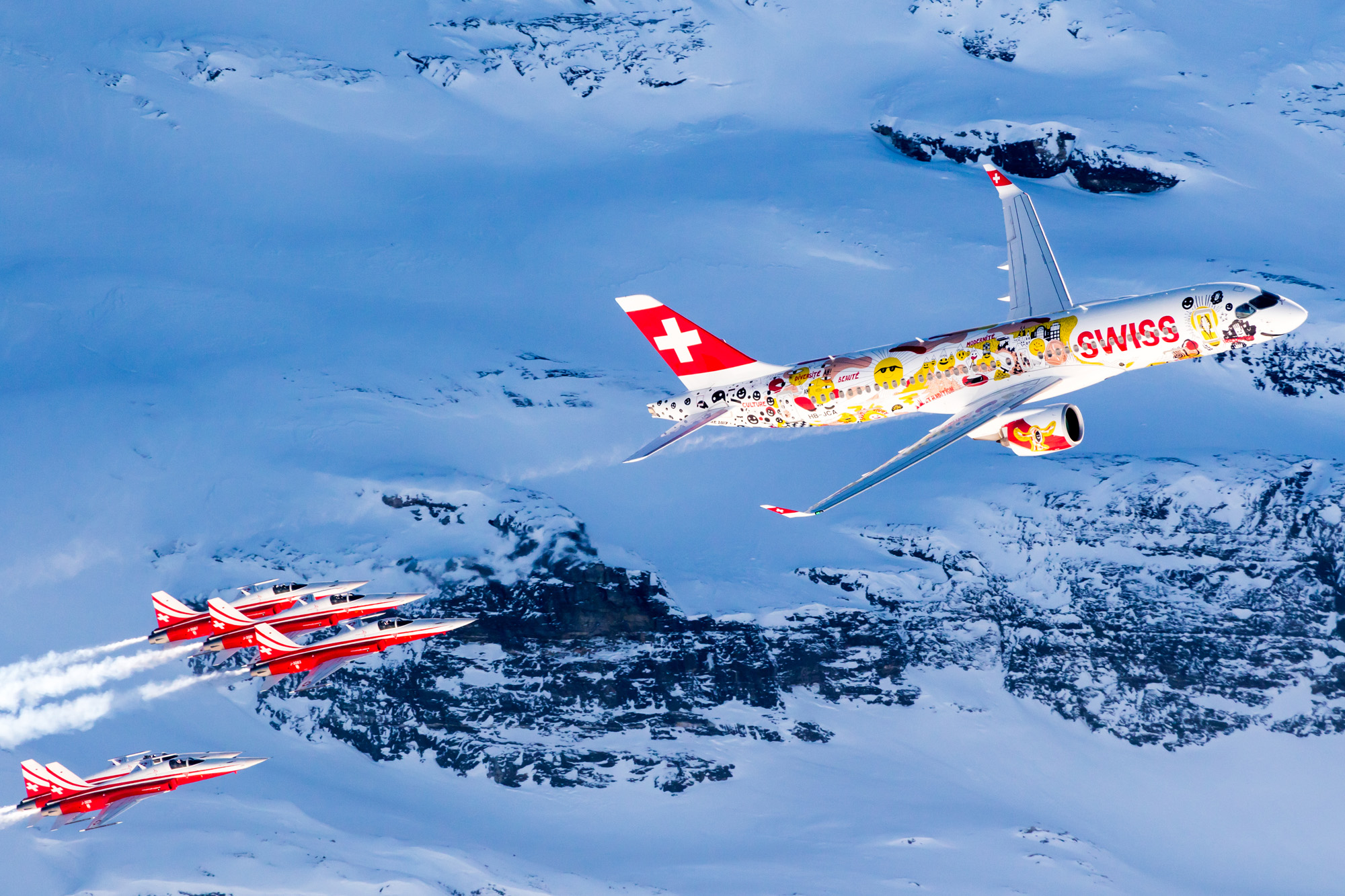 ...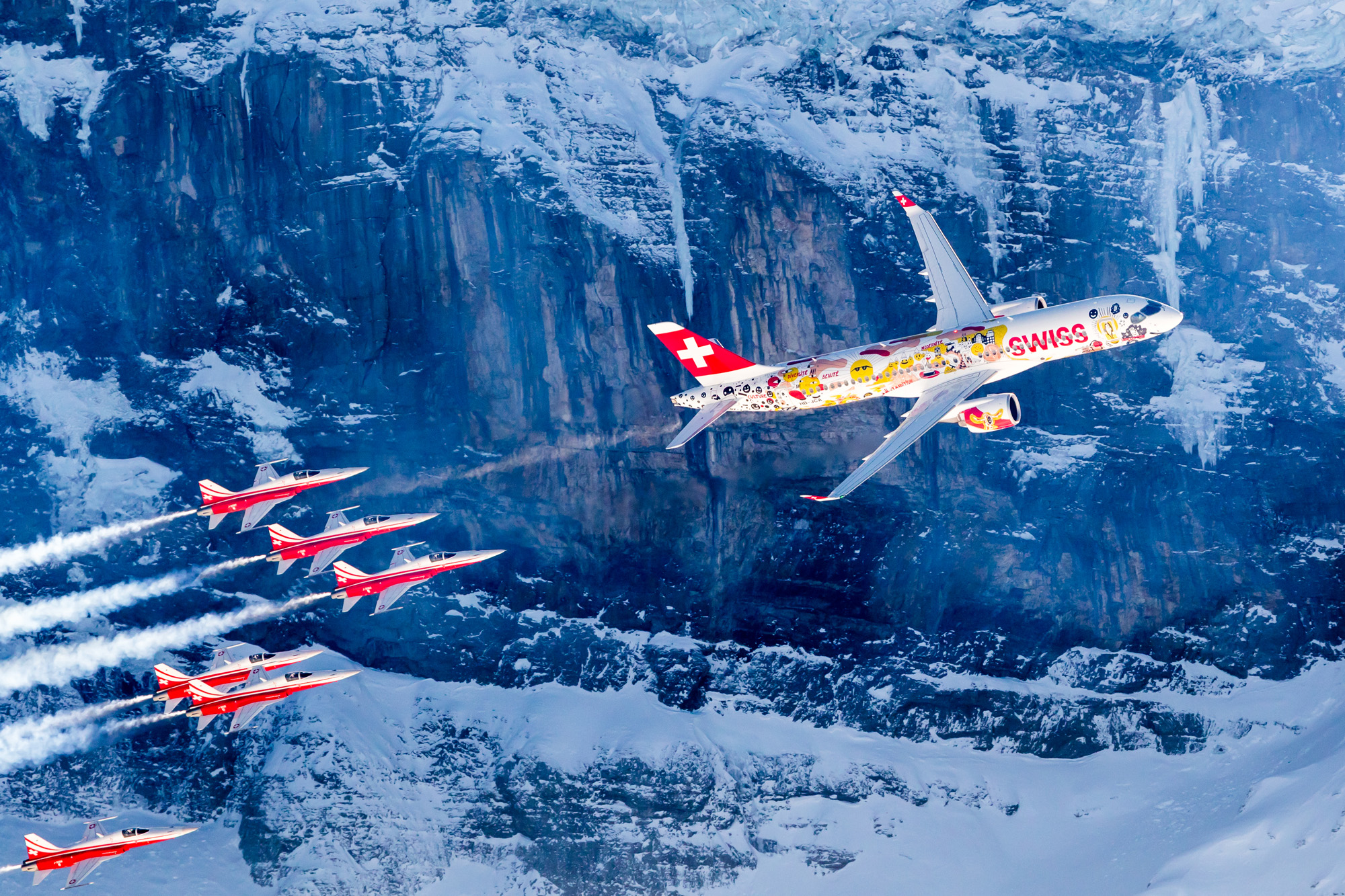 ...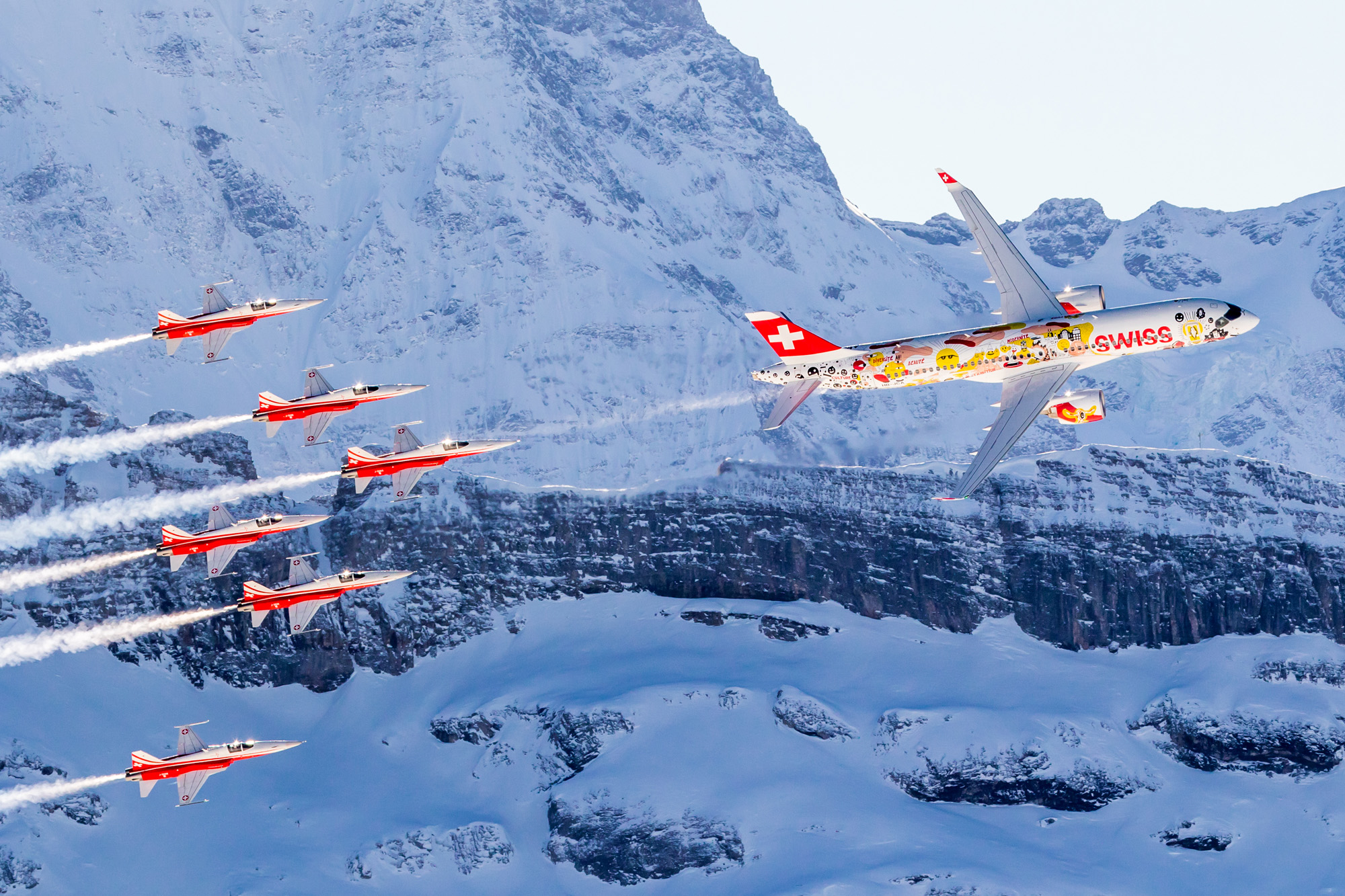 Amazing how small they look compared to Mount Jungfrau towering above the scene (and Jungfraujoch, Europe's highest train station, in the upper left corner). Let's you appreciate just how massive these mountains are!
Bank Angle!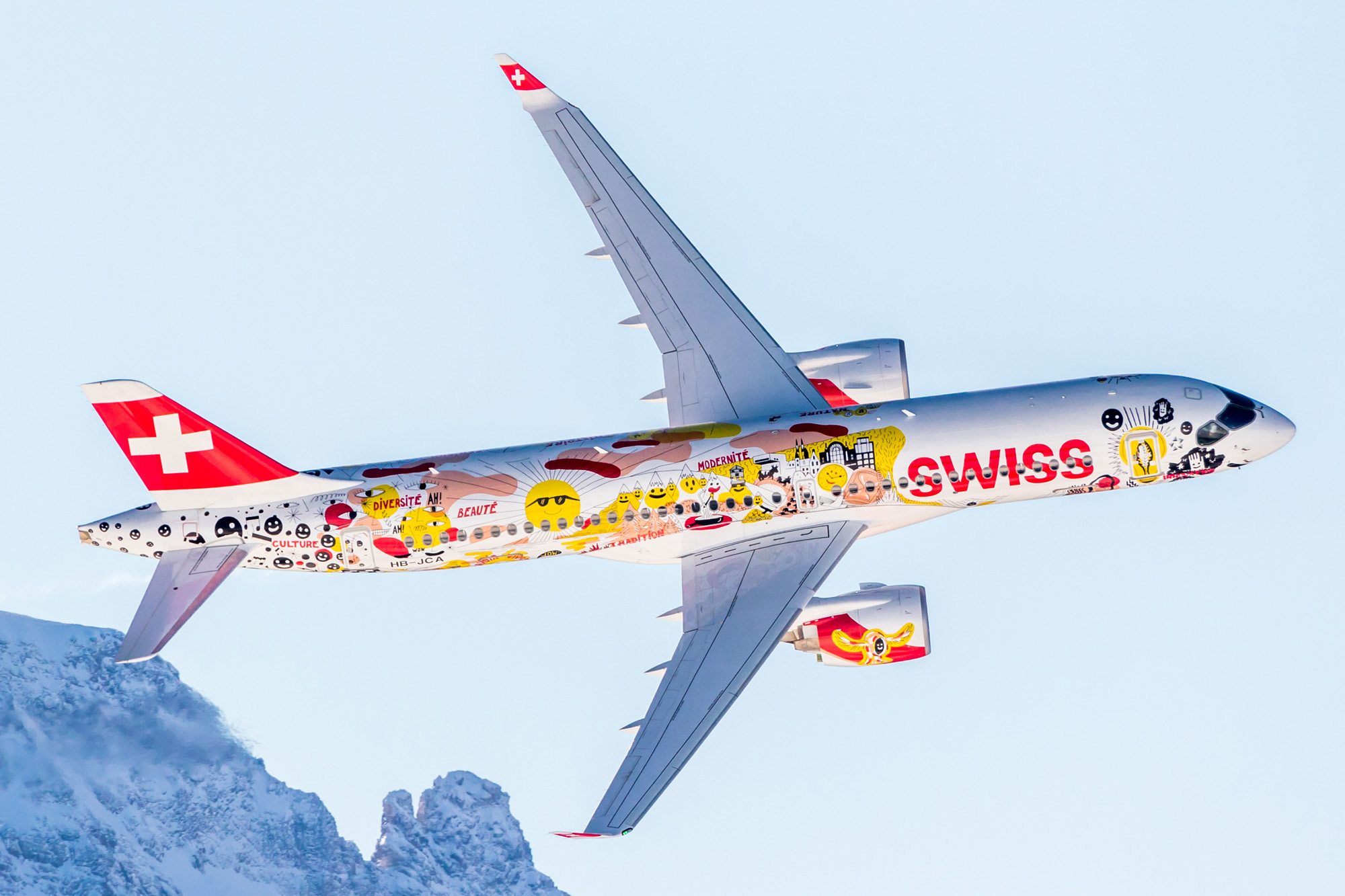 Turning around for a third round and posing in front of the mountain village of Mürren
What a sight to behold!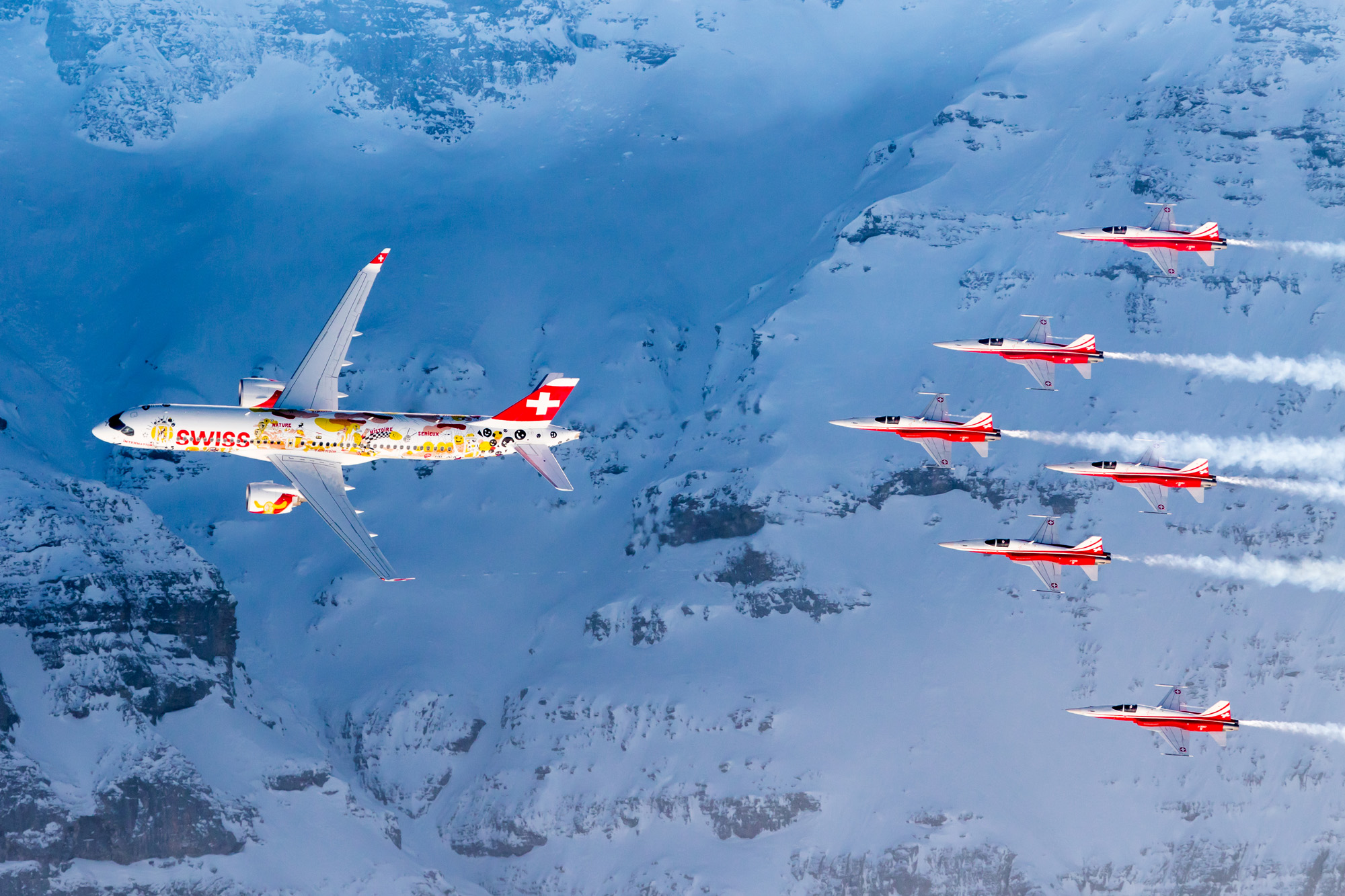 ...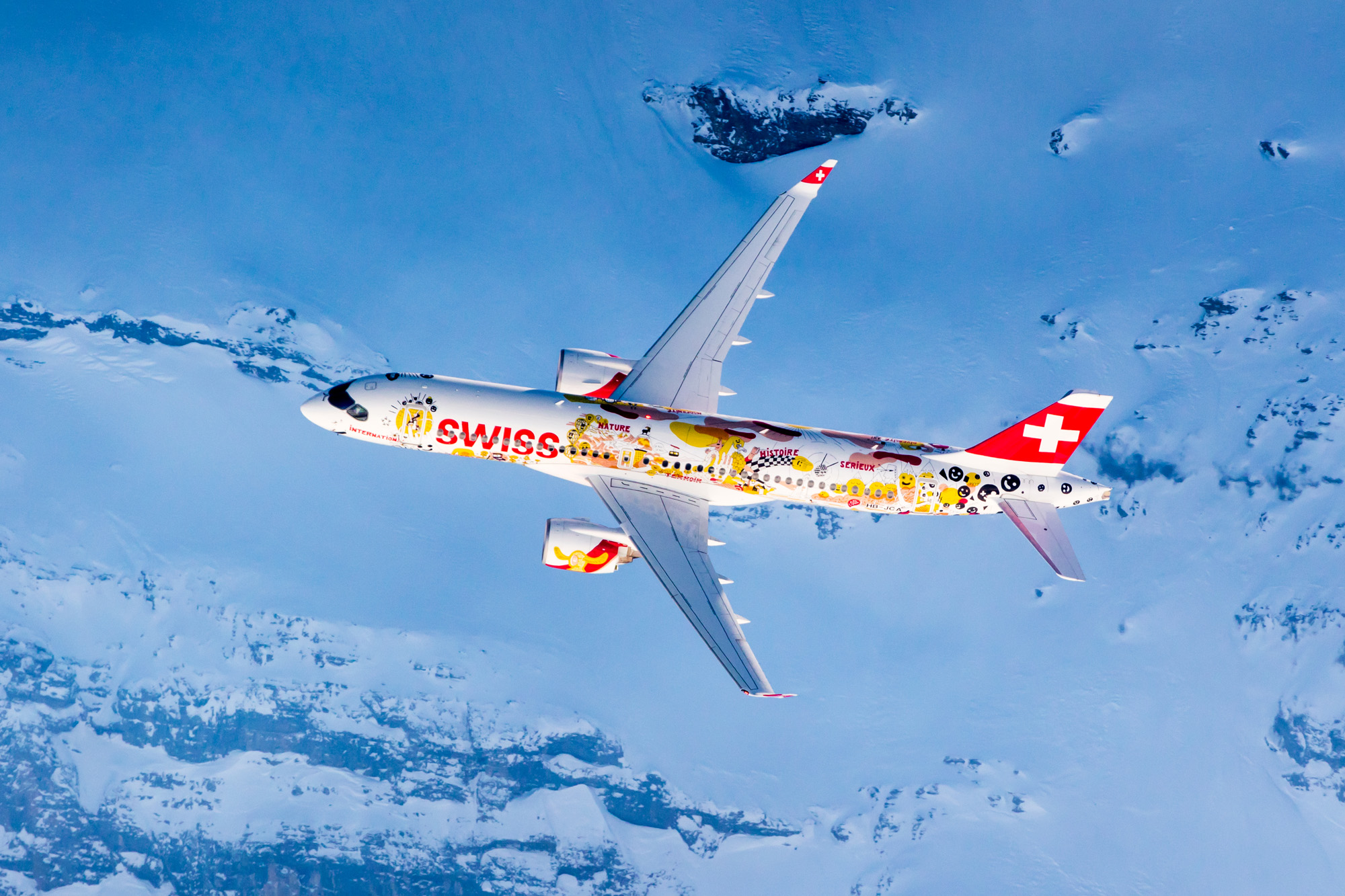 The crowd is definitely loving it!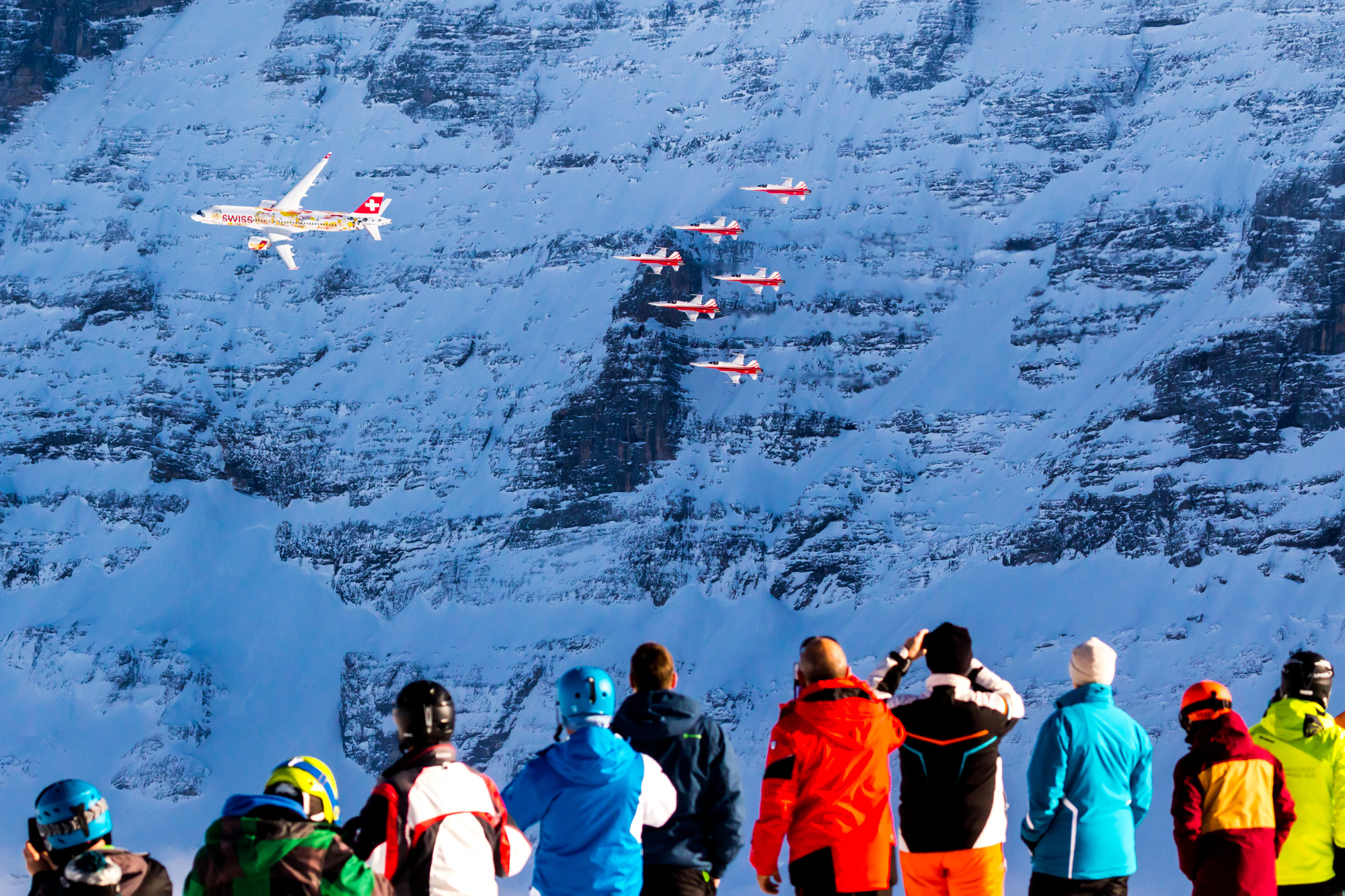 After a few joint fly-bys it's time for the Patrouille Suisse to shine on their own with their action-packed display – which of course they masterfully do!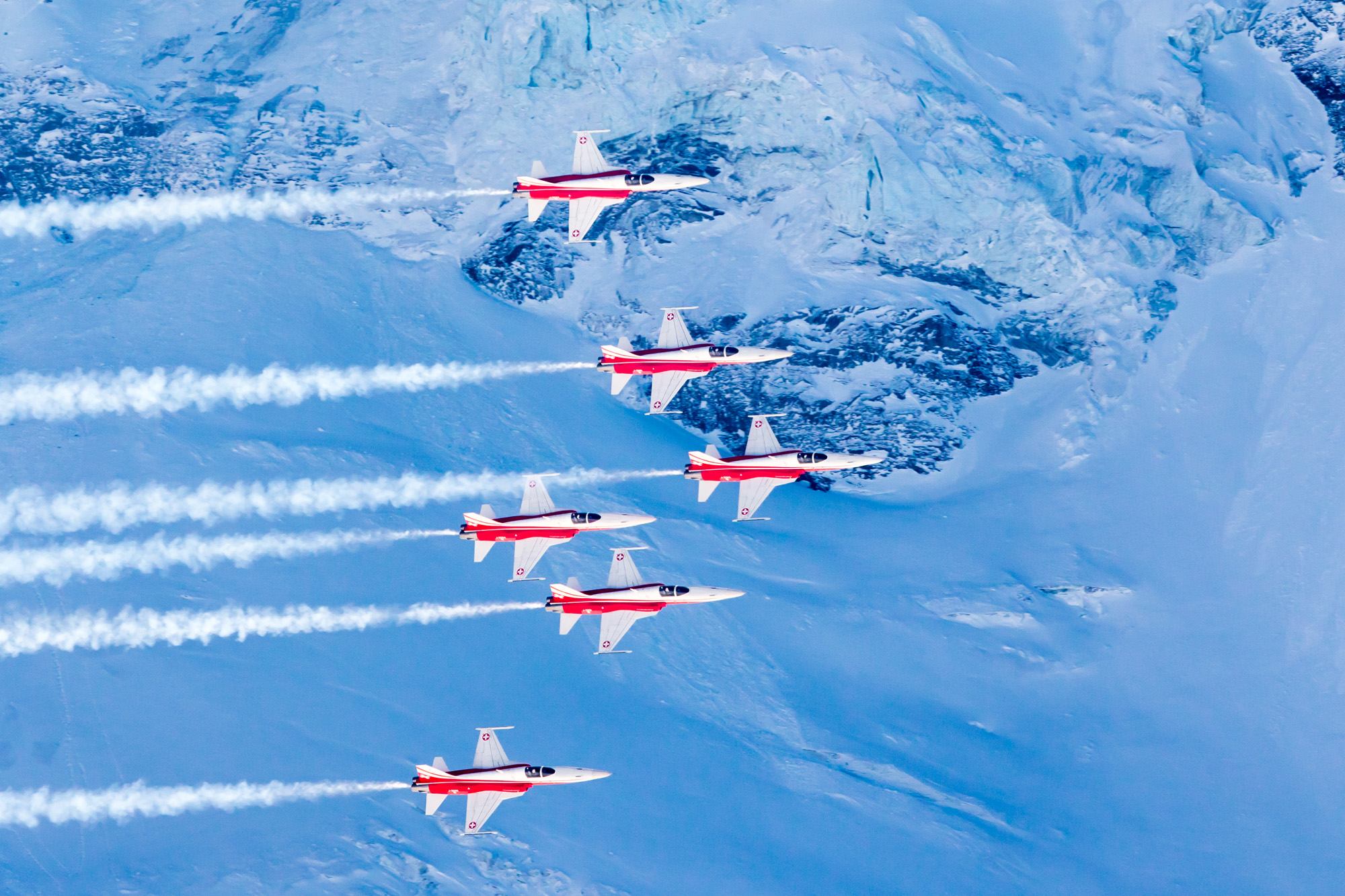 ...
The Encore
The next day I'm venturing to a new vantage point: I had long pondered how the display would look from the observation deck on Jungfraujoch when gazing down on the action. Ultimately the only thing to answer these questions is to give it a try and embark to what probably is my highest planespotting location ever at 3466m / 11'370ft. Thankfully, things panned out just about the way I had pictured them. Here's the Patrouille Suisse, passing right in front of the crowd and the chalet that marks the start of the downhill race. Also notice their intimidating shadows!
And here's the CSeries doing its thing in front of the crowd – just too bad it's so well camouflaged!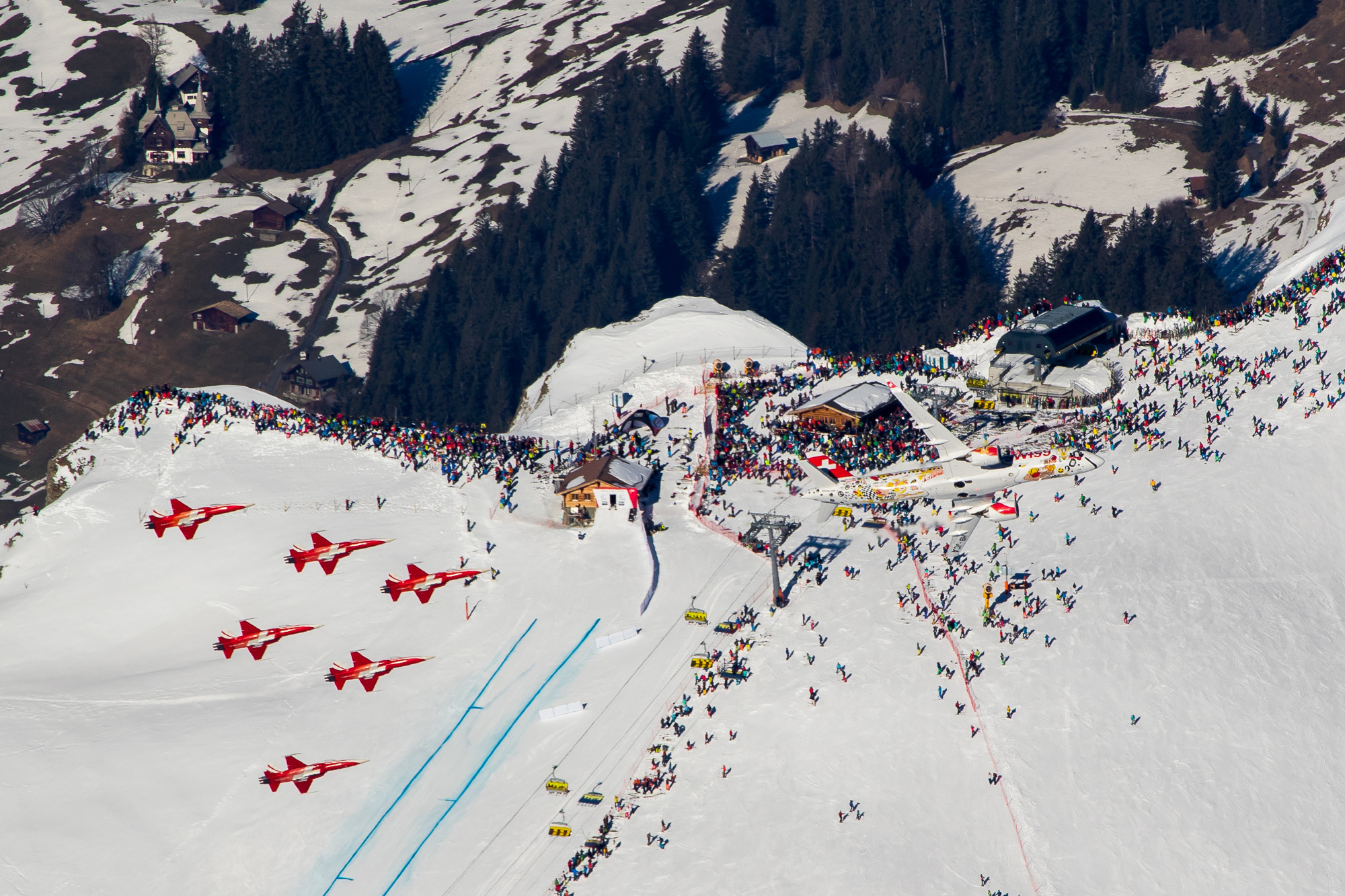 Oh well, third time's a charm! Strike! Mission accomplished, I guess :-)
Thanks to SWISS and the Patrouille Suisse for another wonderful display up in the mountains. Can I wish for the Boeing 777 for next year?!