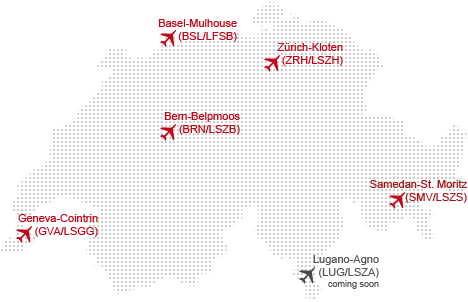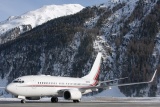 Europe's highest airport at 1'700 meters sits in a narrow mountain valley. When the snow starts falling, the quiet aerodrome turns into a busy biz-jet hub, welcoming the rich and famous visiting nearby St. Moritz. With its stunning backdrops, good photography spots and the popular apron access, Samedan is a true insider's tip!
The airport of the Swiss capital has for a long time been a sleeping beauty. But the arrival of the new home carrier SkyWork has brought new swing, and together with passenger figures, the numbers of visiting spotters are skyrocketing, too. The charming setting, great spots and respectable traffic mix are just too good to pass up on!
Geneva Airport is like a box of chocolates. You never know what you're gonna get... But there will always be a sweet surprise! Apart from being a base for Swiss and Easyjet, the city's many assets also attract myriads of Biz-Jets in all shapes and sizes, making Switzerland's second largest airport a great place to visit.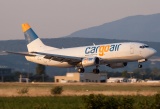 The airport, located on the Swiss-French border and catering to passengers from France, Germany and Switzerland alike, offers a decent variety of charters, cargo traffic and business jets. Guest author and local spotter Joel Vogt reveals the best locations to spot at his home airport.
Switzerland's busiest airport - and my home - has several attractions to make spotters happy: Great spots, a brand new observation deck, decent traffic, a daily A380 service... And one of the most extensive spotter guides on the web - at least that's what I'm aiming for!