By Edwin Chai, Hong Kong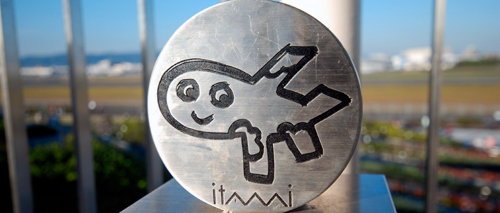 Osaka is a very popular tourist destination in Japan. It is the second largest city only after Tokyo – second largest during day time anyway, dropping to third during the night as up to a million people leave the city after work.)

Like Tokyo's Narita and Haneda, Osaka's airport offering are Kansai and Itami. Kansai International Airport (KIX / RJBB), located on an artificial island in Osaka Bay, is farther away from the city, and handles all international traffic plus some domestic ones. Itami's official name is Osaka International Airport (ITM / RJOO), and is within easy reach from downtown Osaka. Despite the "International" name, Itami has no scheduled international traffic.

Does that mean Itami is a dull and boring airport? Hardly! You will be surprised by the amount of heavies the two major airlines, JAL and ANA, flown in and out of ITM everyday. Itamai also boosts an open-air, no glass, no fence, garden like observation deck that runs almost the entire length of the terminal. And then there is Sky Park, a park 1.5Km long along side the runway, divided into nine theme areas, and offers spectacular views and great photo opportunities.




Airlines and aircraft types
Perhaps the only drawback of Itami is that aircrafts with three or more engines are banned since March 2005. In other words we will not be seeing MD-11s and B747s at ITM (unless something happens at KIX but don't bet on it!) The good news is there are still loads of B777s movements everyday.

A list of airlines serving ITM:
JAL: 777, 767, 737, MD-90/80, DHC8-400
ANA: 777,767,A320, DHC8-400
J-Air: CRJ
IBEX: CRJ
Radio Frequencies
Scanners are legal and allowed in Japan and are widely used by spotters.
ATIS: 128.60
Tower: 118.10
Ground: 121.70
Delivery: 118.80


On a bike?
If waiting for buses takes too long, walking around the airport is too tiring, and renting a car for just a day is too much hassle, why not consider riding a bike. I assume you know how to ride a bike, as in bicycle, don't you? While bicycle is not really an option for airports like Narita or Kansai, it is actually a very good option for Itami as you will find out the city is very bicycle-friendly.

So where do I get my bike?
Osaka has implemented programs to encourage its people to use fewer cars. One of the programs is to setup bicycle pools at selected train stations where one can easily pick up and drop off a bike. The bikes are rented on an hourly, daily, or monthly basis, and are available to locals and tourists alike. Here's the best part - rental costs only JPY 300 per day - this is a steal! One of the train stations near Itami airport with bike rental facility is Sone.

Assuming you begin your spotting day at Umeda, which is essentially the center of downtown Osaka, take Hankyu Railway to Sone station.






Hankyu cars have a distinctive maroon color, and are really a joy to ride as long as you avoid the rush hours.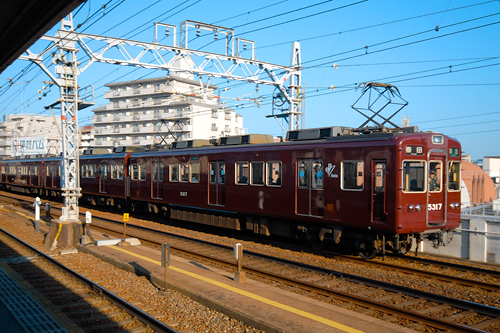 The trip from Umeda to Sone takes 14 minutes and single trip ticket costs JPY 180. Here's the platform at Sone.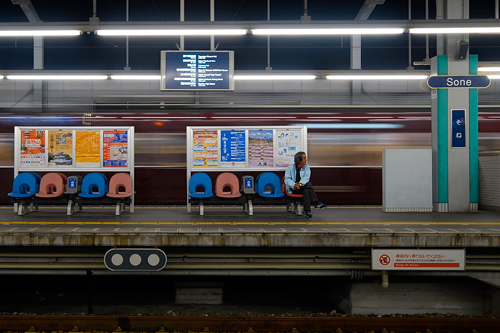 More info about Hankyu railway is available at http://rail.hankyu.co.jp/ (the site is Japanese only.)

Unlike Osaka station with a few hundred exits, the good news about Sone station is that it has only one entrance / exit. There are a couple of fast food restaurants and a convenience store here, maybe it's a good idea to pick up some lunch and drinks here.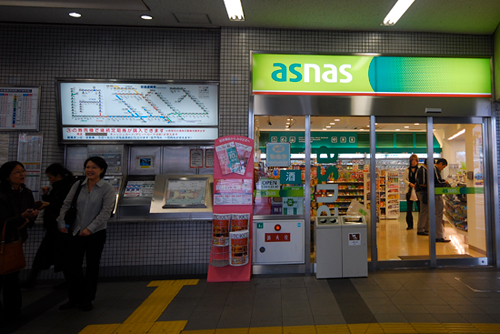 Exit the station and cross the street directly ahead.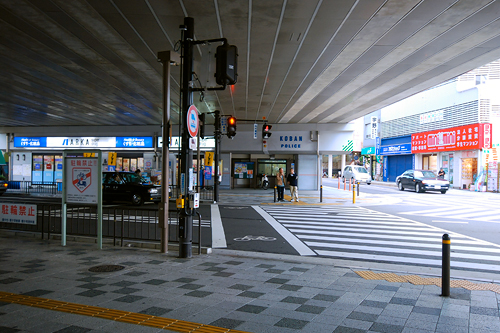 In about 20 meters you will see a bicycle parking area on your left




Go inside and you will see care-takers in yellow shirt uniforms and rolls bicycles.




The care takers do not speak English (not at all, so speaking slowly like what they do in the movies do not help), but your intention of being there should be obvious enough. They need a proof of ID, so show them your passport; they will log down your name and the bike's number on a piece of paper. Sign on the paper and you are ready to go! Yes, it's that simple, and you only pay when you return the bike. The bicycles are very well maintained (like everything else in Japan), but as a safety precaution, do a quick check to make sure everything is in good working condition.

The official name of this program is "RentalCycle". Counter at Sone station is open from 07:00 to 20:00. From what I understand you can keep the bike until 10:00 the next morning on a one-day rental; if you do not intend to keep it overnight, make sure you return it before 20:00.




Now I have my bike, where do I spot ?

Itami has two parallel runways, 14L/32R and 14R/32L. The de facto runway is 32 through out the year for the purpose of noise control; they will use the "reverse" runway only if there is strong wind from the south-east which is rare. 14L/32R is closer to the terminal and shorter at 1,828 x 45 meter, it is mainly for smaller aircrafts; all heavies land and depart on the 3,000 x 60 meter 14R/32L.

Here's a quick map of Itami and a few interesting spotting locations in the surrounding area: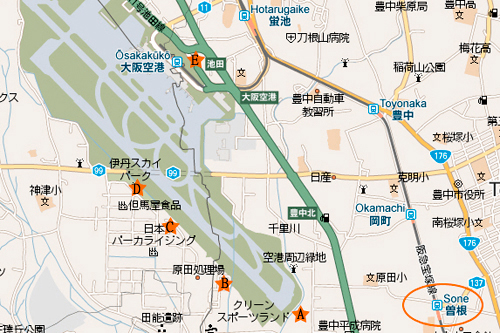 Spot A: Final Approach
From Sone station, spot "A" looks like a good starting point. Indeed this is a very popular spot and is only 5 minutes away on bicycle. Lighting is good from early morning till late afternoon, as you can easily move from left to right to be on the right side of the sun. So let's saddle and move on. Take the exit next to the rental counter, turn left and back track to Sone station. There is a "Sone Shopping Street" to your right (to the left of the station where you exit). Ride your bike into this street.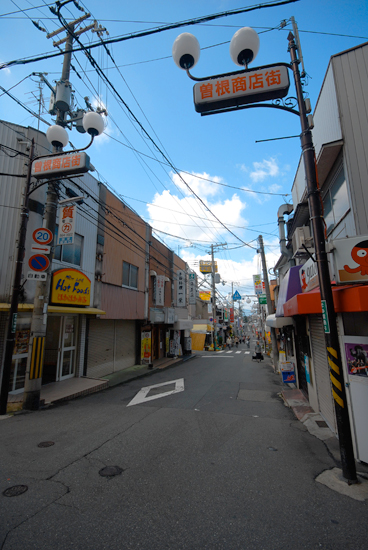 There are many cris-crossing small side-streets between Sone and spot "A"; you do not have to follow a particular route, take your pick and paddle through the nice neighborhood.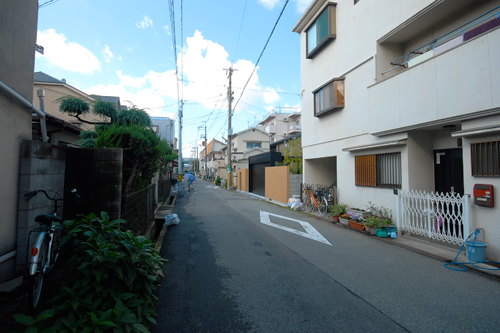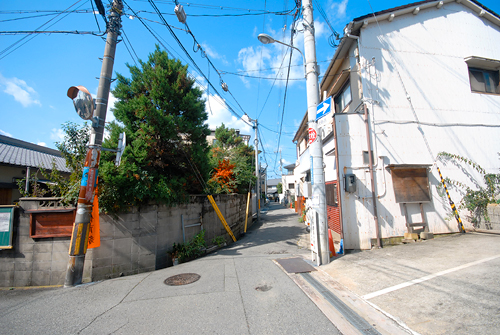 Although these are quiet side streets, there are still cars, bicycles, and pedestrians on the road. Give way to pedestrians, slow down on inter-sections and always observe stop signs, which has marking on the road that looks like this.




As long as you keep generally a west-ward direction, you will soon see a green elevated highway on a main street in about 4 minutes. If you are really lost, which I doubt anyone would, just stop and wait for aircraft to pass above head and you will know where the runways are :)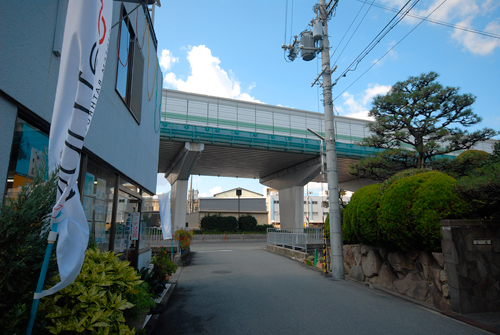 There is a blue pedestrian bridge on your right – but depending on how far you deviated, it could be on your left :)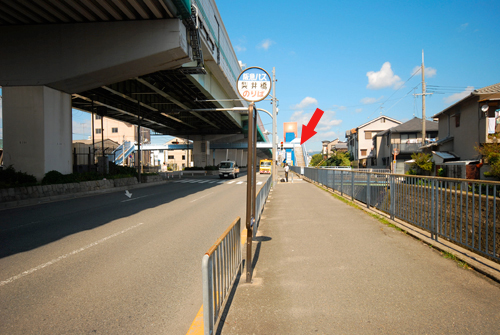 Under the blue pedestrian bridge is pretty much the only place you can cross this road.

Since there are traffic lights and dedicated bicycle crossing paths, I really can not think of a good reason why the bridge is there other than being a landmark… Having that said, the road is busy (by Itami standard anyway) with fast moving cars, so be safe and always wait for the traffic light. After crossing the road go straight ahead down the side street. Spot "A" is only 1 minute away.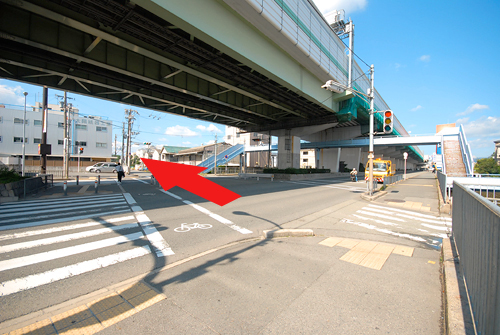 Go all the way towards the end of the street and head up the ramp; you will see approach lights and start of runway 32L just to your left. There are two trails separated by a small river - take your pick and see which location you like better.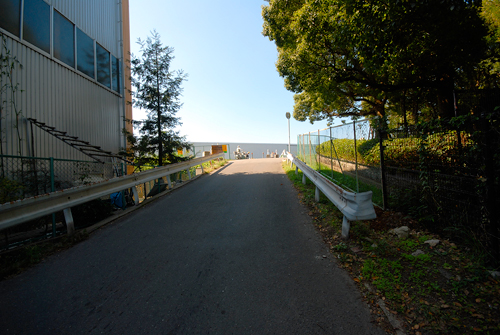 As mentioned, many spotters and non-spotters hang out here to watch aircrafts; don't be surprised to see moms taking their kids here for picnic!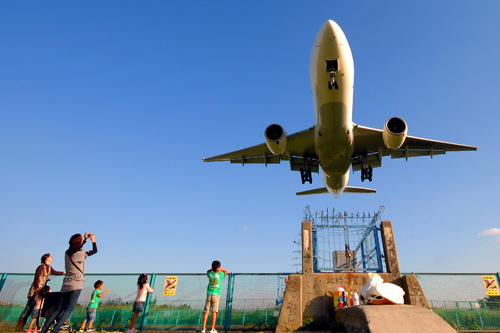 A few samples shots from this locations. Equipments range from wide-angle to 300mm or more.



Spots C and D: Itami Sky Park


Was this all? No, of course not, the best part has not even started! Let's move on.

Spot B is a place called "Harada", and spot C & D are the famous "Itami Sky Park". These locations are good from around noon and gets better as the sun moves further west towards the later part of the afternoon.

Ride your bike away from the approach lights and turn right onto a nicely paved street with trees lining the sides - you might want to slow down and really enjoy the surroundings.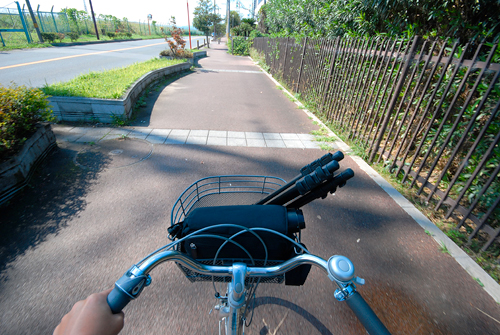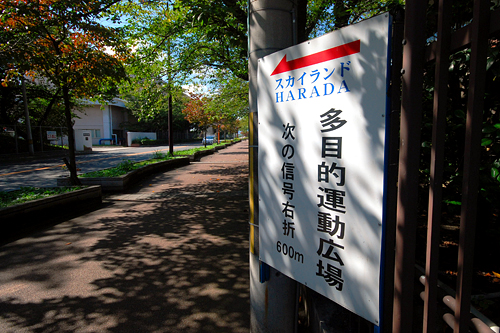 Keep going for about 1 Km and turn right at the first traffic light. Spot C is at the end of this street.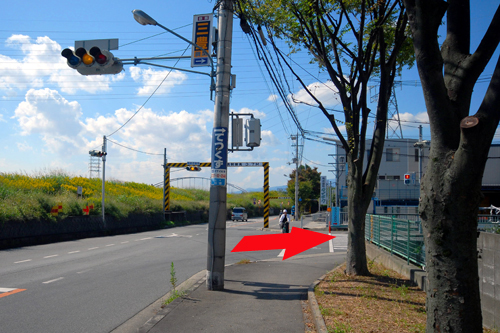 Here we have reached the middle entrance of Sky Park. You can either park your bike here or keep going through the short tunnel (on the left of the following picture) to reach Spot "D".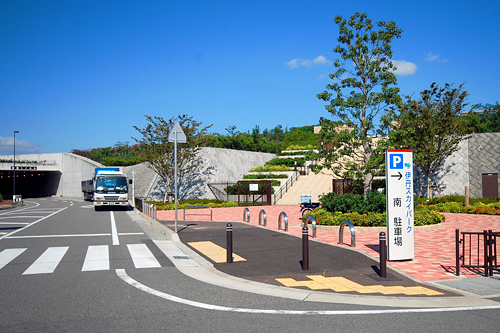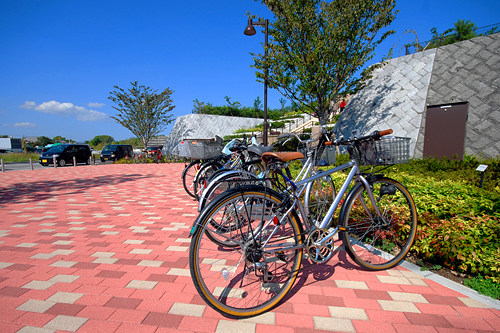 The reason I stress "park your bike here" is because bicycles are not allowed inside the park. You don't want to run over unexpected CLCOs (cute little crawling objects)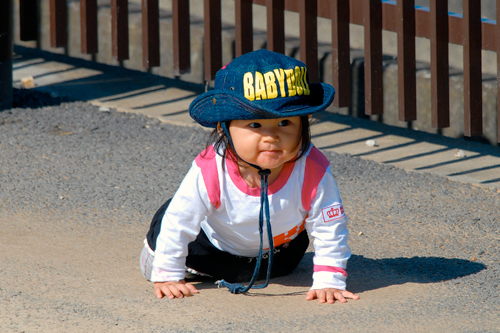 Before we go inside the park, here's an overview. As you can see from the picture below, the park runs along side most of runway 32L. It is defined into nine theme areas. Area 1 (where this picture is taken) has a very nice in-door aviation picture display by Japanese photographers. Beautiful works!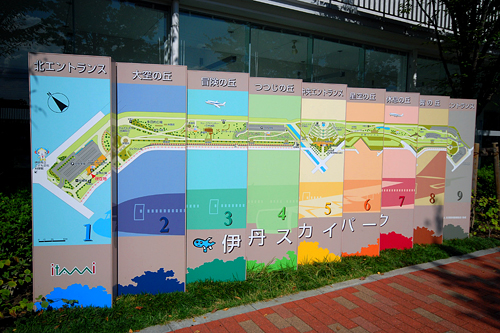 Let us make our grand entrance up the stairs – and did I mention the entrance is free and the park is open daily from 9am to 9pm?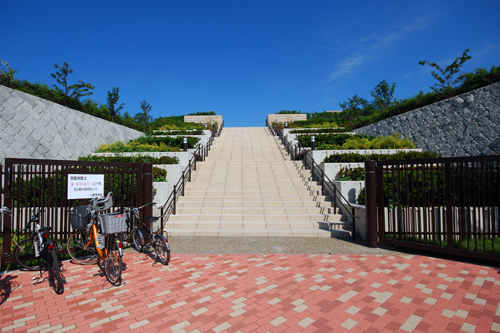 The moment you made it to the top of the stairs, you are greeted by breath taking view of the runway and the park itself.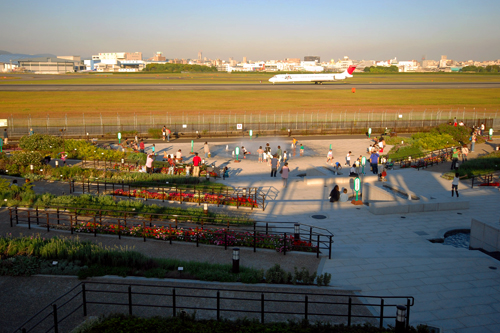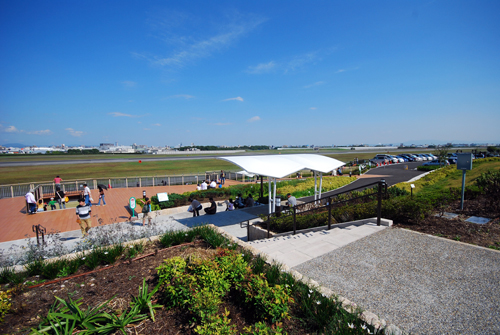 The park is very well lay out, with vending machines, washroom, and a small cafe that sells ice-creams. There is even a real time LCD display of arriving and departing traffic - they thought of everything!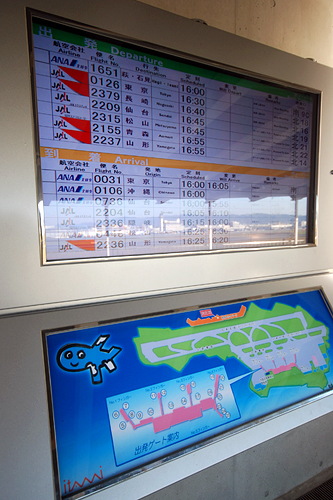 In case you are wondering why I have not mentioned Spot B and D - well, that was intentional. These two locations are within easy walking distance from Spot C. In fact you can pick any location between B, C, and D along the park to get very close to line-up point (that will be Spot B), touch down point, or rotation point (Spot D).
Spot B: Roof of the Harada Building
Spot B is on the roof top of Harada building and is open to the public (it is closed on one weekday every week.) This location is best for an elevated view of the runway and for approaching traffic. Go towards the south car park and either go up the stairs or take the elevator to the top. If this place happens to be closed on the day of your visit, try out the spots on the Harada car park - you are even closer to the action and will have perfect angle for eye-level shots.
Here are some sample shots from Sky Park and Harada





It is easy to spend an entire afternoon in the park just watching all the actions on the apron, taxiway, and runways. Sky Park is timeless, and don't be surprised to see some old-school professionals at work with film-based cameras.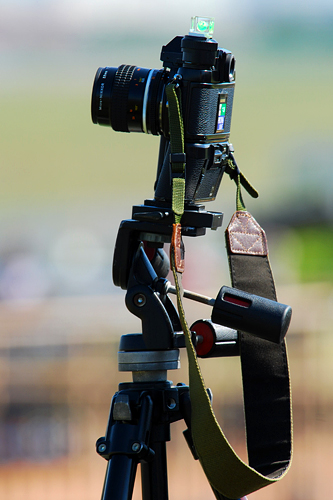 Additional resources are available at http://www.city.itami.lg.jp/_8014/sky.html, again, in Japanese only.


Observation Deck (spot E)
For those arriving Itami on plane, the place not to miss is the observation deck. Opening hour is from 07:00 to 22:00 and admission is, again, free.

If you are with us on our bike tour, ridding the bike from either Spot A or Spot C to the terminal takes about 25 minutes. There are ample bicycle parking spaces in front of the terminal. If you plan to take sunset shots from the deck, be sure to spare enough time.

Lighting is good only in the morning if your main objective is take off and landing shots on the runways. You should be able to find good lights for gate and ramp shots through out the day. The deck, with it's West facing direction, is perfect for sunset shots!

A few examples from the deck.



Wrapping Up
A lot of locals go spotting on bicycles (in fact they seem to go everywhere on bicycles.) If you intend to rent a bike and paddle your way around Itami, I wish you will have an enjoyable experience like I did. However, I must add that you are doing do so at your own risk. Please observe all traffic signs, go slow, and last but not least, consult your family doctor before getting on a bike if you do not do physical exercise regularly :)