A family trip had brought me all the way down to Queenstown, on the South Island, which is also the gateway to the Fjordland region, a stunning area of snow-cappped mountains and narrow fjords. There are daily bus tours from Queenstown to the main attraction, Milford Sound. But why spend 6 hours per way in a bus, when you can travel in this sleek thing!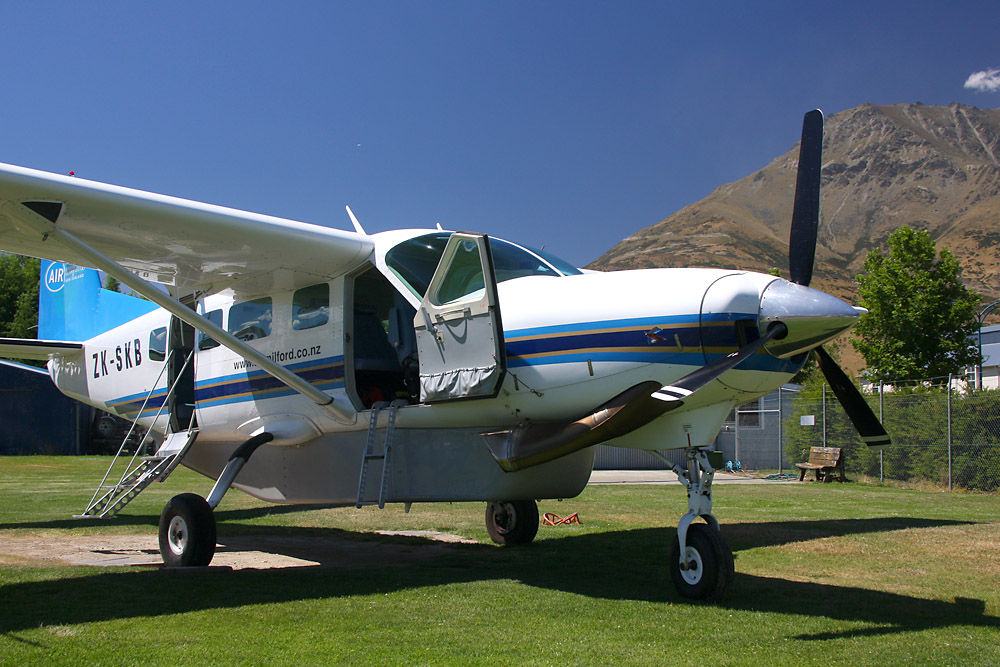 There's half a dozen flightseeing companies at Queenstown airport, all doing flights to Milford Sound. We decided for one of the smaller ones, Air Milford. They get great reviews, and in contrast to the Islanders most other companies use, their lxurious Cessna Grand Caravan offers a much better view down to the ground. What airline does that paintscheme remind you of? Exactly, China Southern!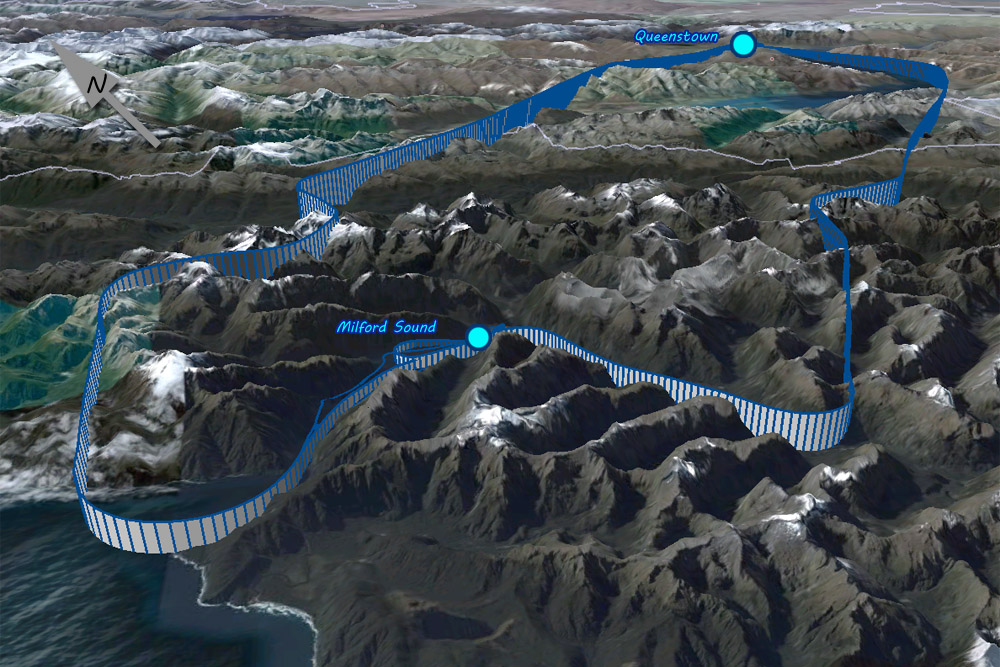 We took off from the grass runway, which crosses the concrete one. Means: Two loud bangs while speeding over the concrete's edges, but finally the Cessna takes to the skies. A 180-degree turn allows me to catch a last glimpse of the airport, including a departing ANZ Airbus
Soon after, we get to enjoy the breathtaking scenery around Queenstown. The airport's a little to the left, while the outskirts of the city can be seen on the right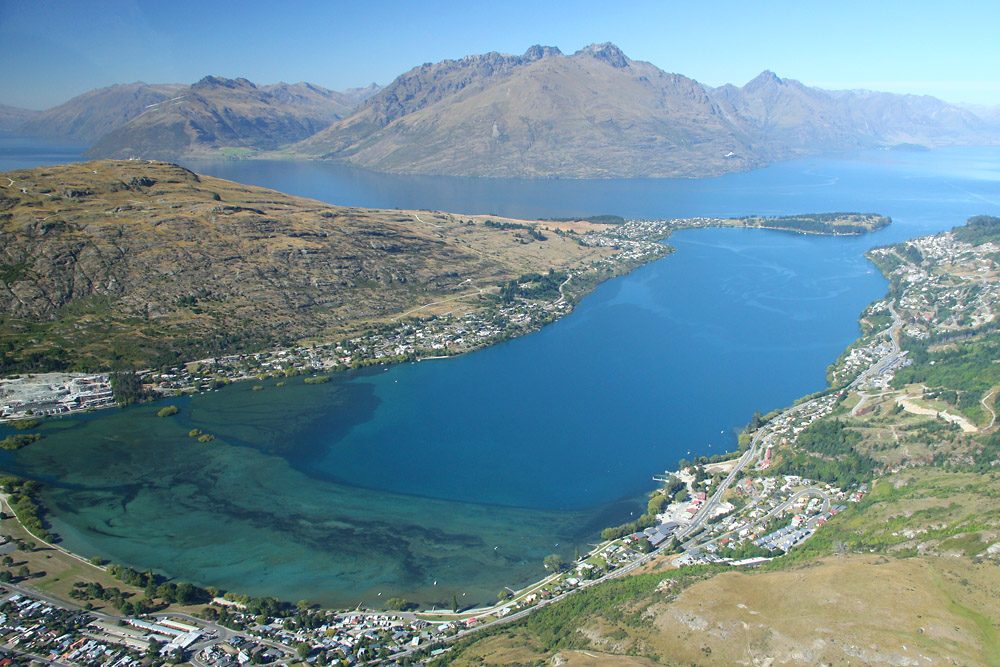 Wonderful views at the other end of Lake Wakatipu, near the town of Glenorchy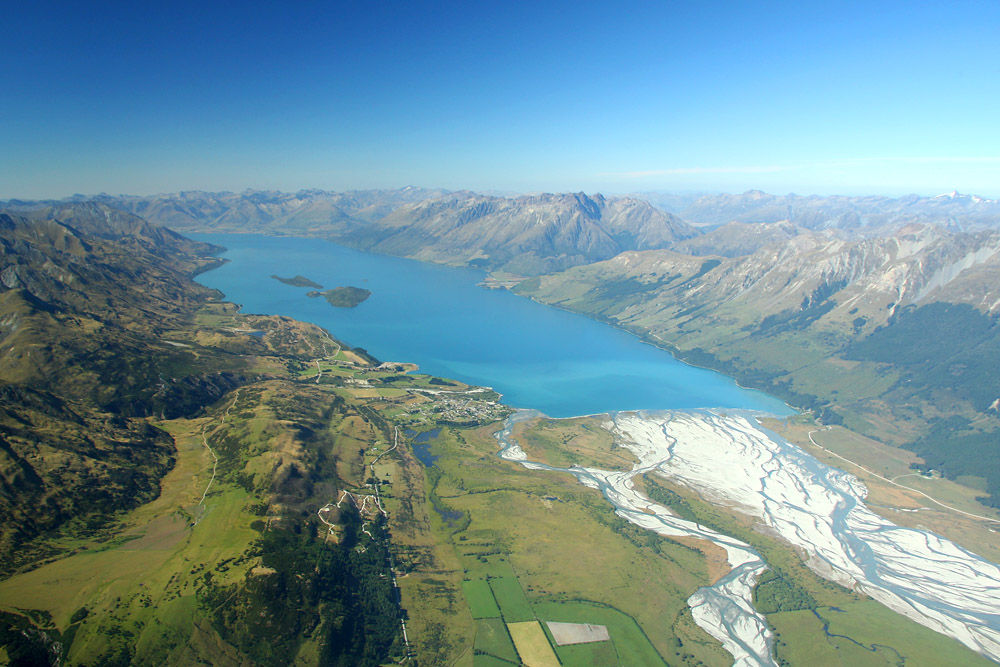 A close-up of the Dart River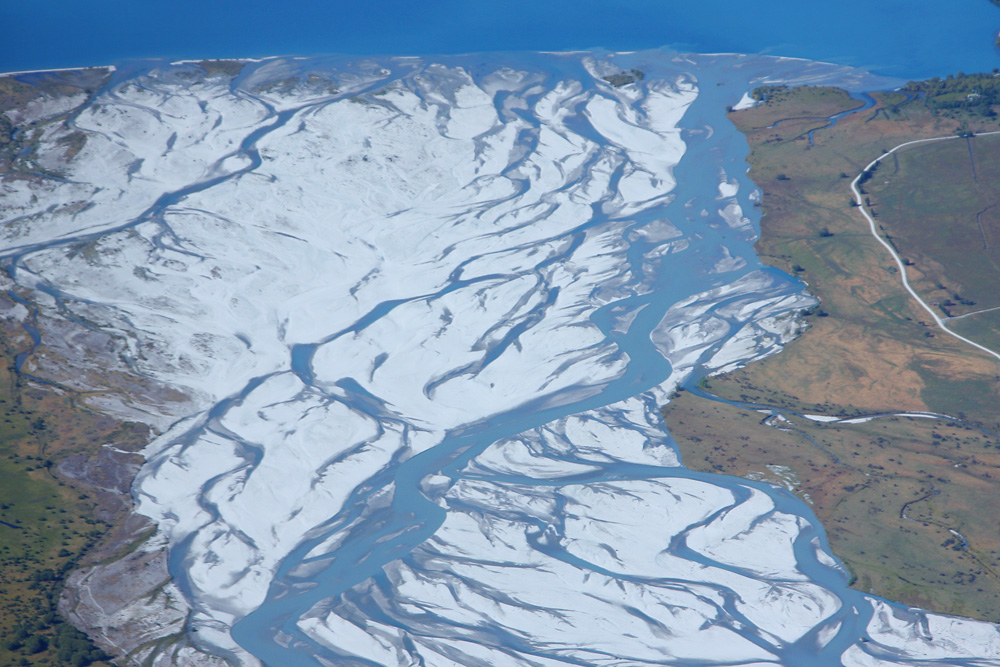 Approaching the mountains!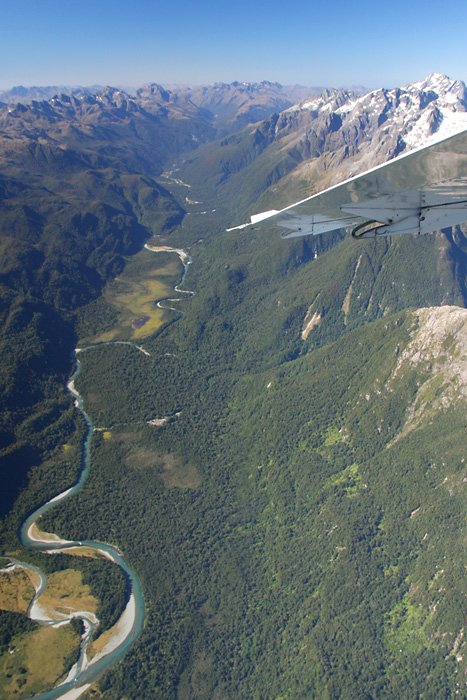 The pilot was doing his best to please, passing the cumuli graniti just mere meters away
Looking at eternal ice!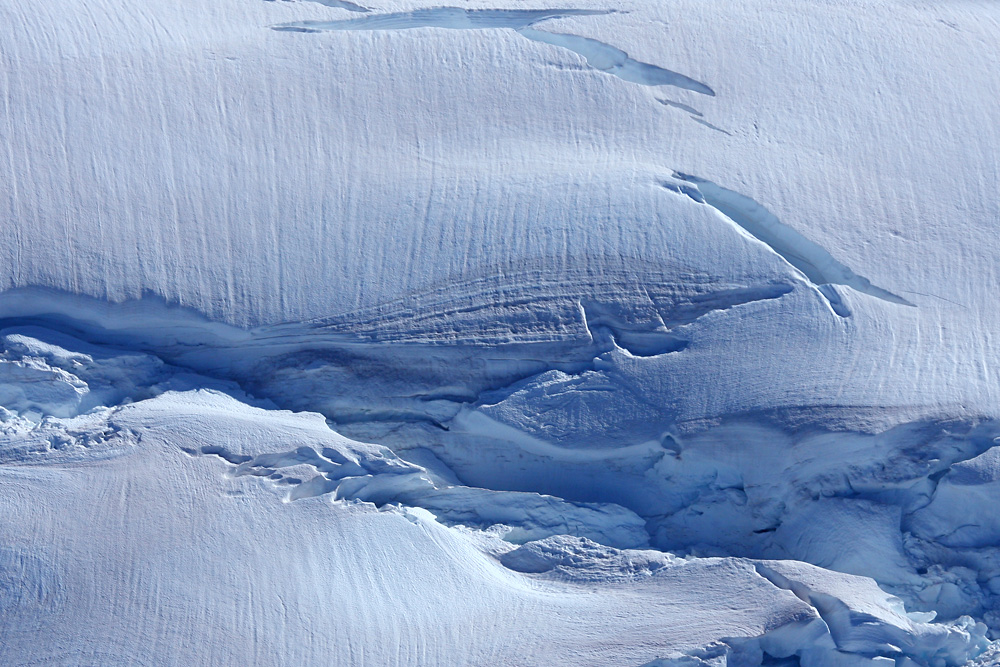 And here's the most fascinating thing about this region: We're up on 2000 meters (6000ft), pass peaks that are still snow-capped in summer, but the ocean is waiting right behind!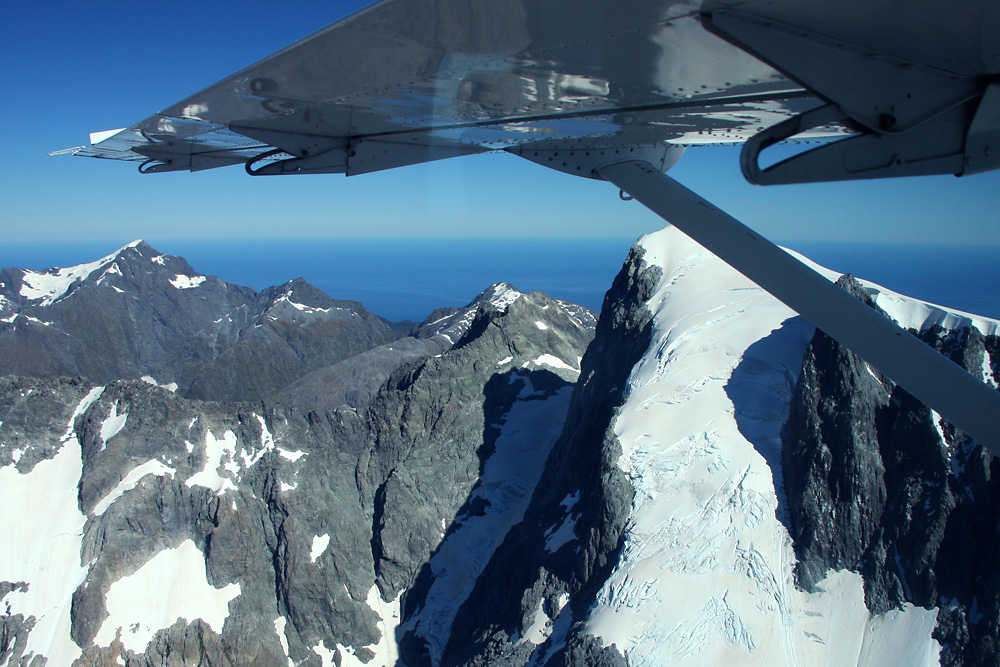 The descent doesn't take too long, and soon after we're turning into the fjord that is Milford Sound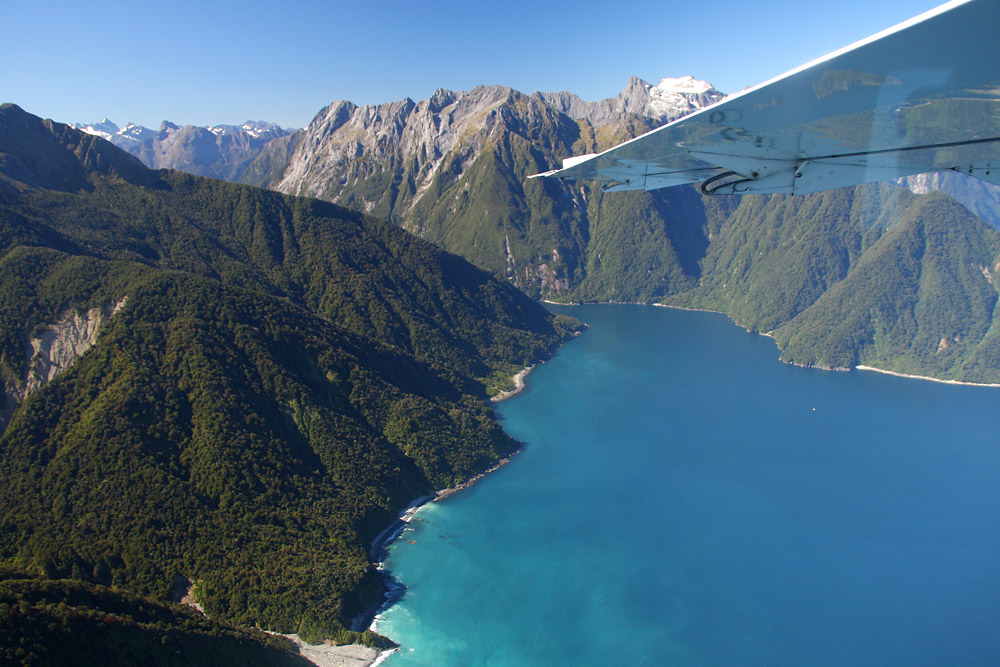 From the airfield it's a 15-min walk to the tour boats that incessantly plow the waters of the fjord. Here's its landmark, Mitre Peak - rising from sea level all the way to 1'692 meters. Impressive!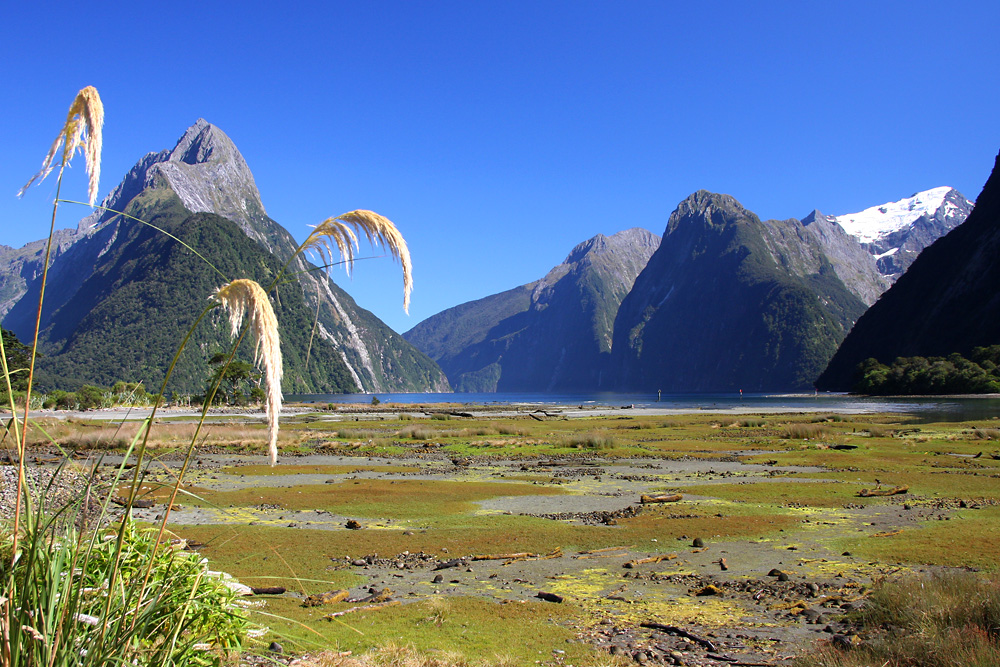 The fjord tour is a great experience, and we get lucky: Besides enjoying a cloudless day in one of the wettest regions of the planet, we get to see some fur seals...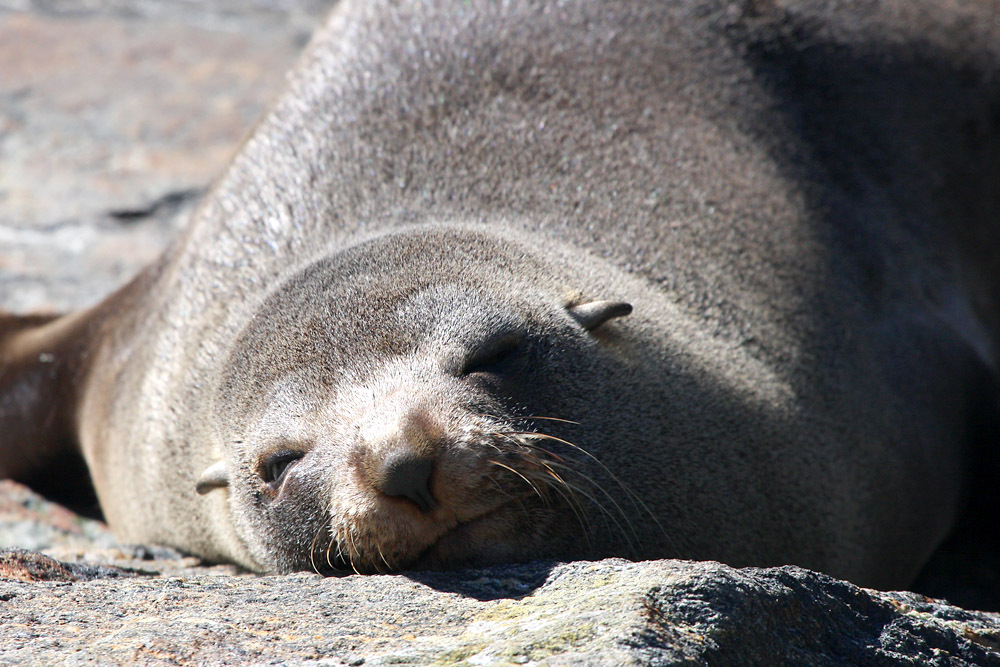 ...and can even catch a glimpse of some dolphins!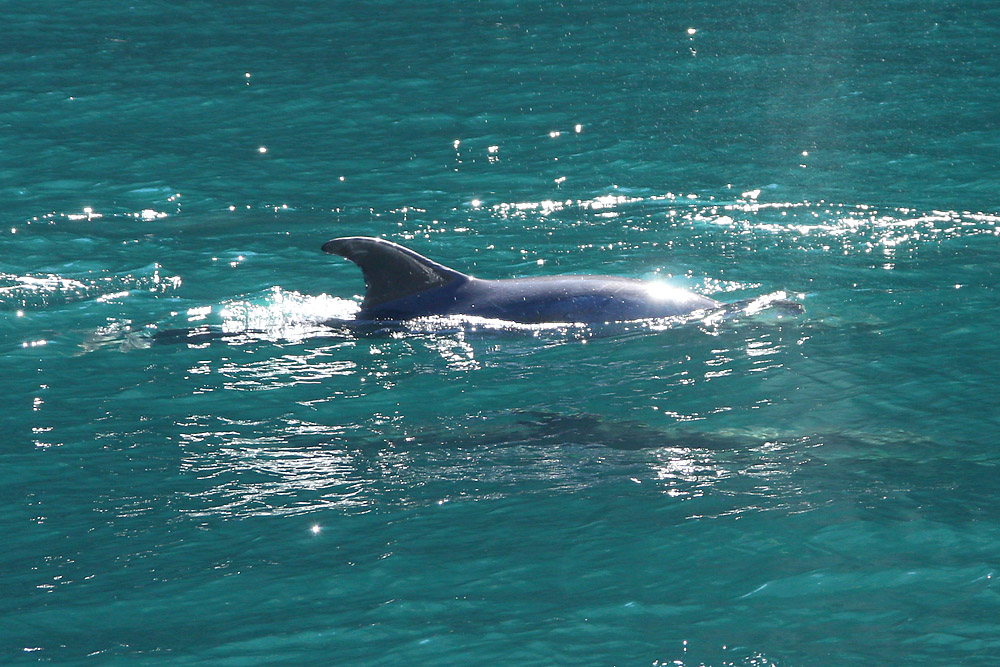 Way too soon, the nice fjord cruise is over and we're back in the Caravan. Bye bye, Milford Sound Airport!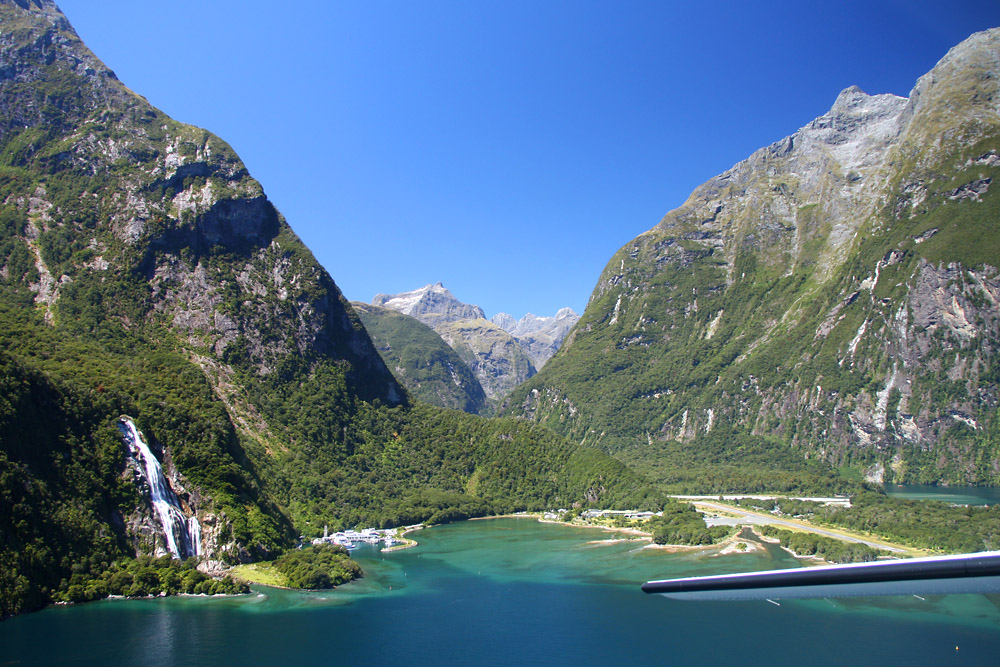 A last view of Mitre Peak
Great views!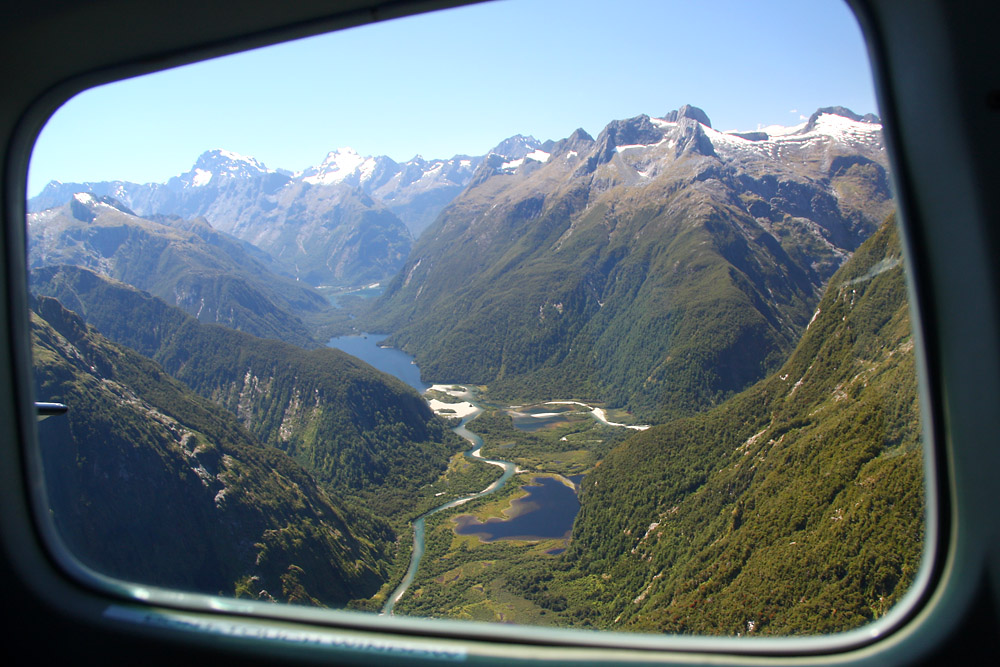 Fantastic colour of this little mountain lake!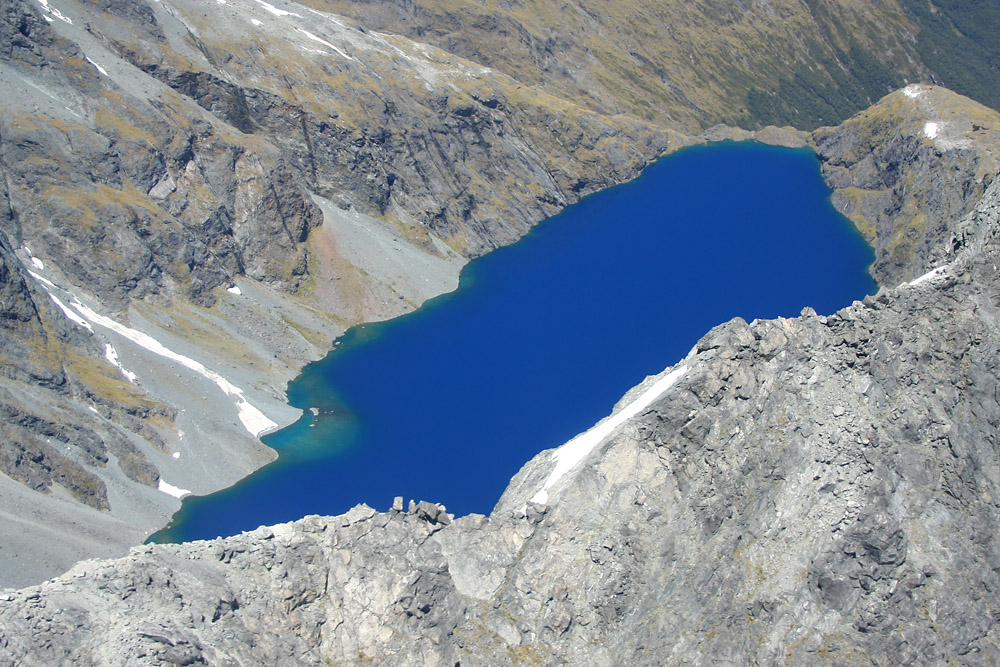 While the scenery had been lush and green just moments ago, it's now very rocky and dry. Yet another typical New Zealand contrast!
...and so we're back in Queenstown already, approaching the same grass runway we'd departed from, concluding a very rewarding experience