When I needed to travel to Berne to obtain my Iranian visa, I brought my camera and my inline skates to pass the time while the ambassador would do his magic. However, contrary to my expectations, it took just 15 minutes for the visa to be handed out to me. So it was 9.20AM and I was in Berne. Should I just go home? No way. It was a nice and sunny autumn day, and I had plenty of time. And since I had never (ever!) had time to have a look around our capital city, I decided to do just that now. Gazing over to its UNESCO world heritage old town from the other bank of the Aare River was simply beautiful!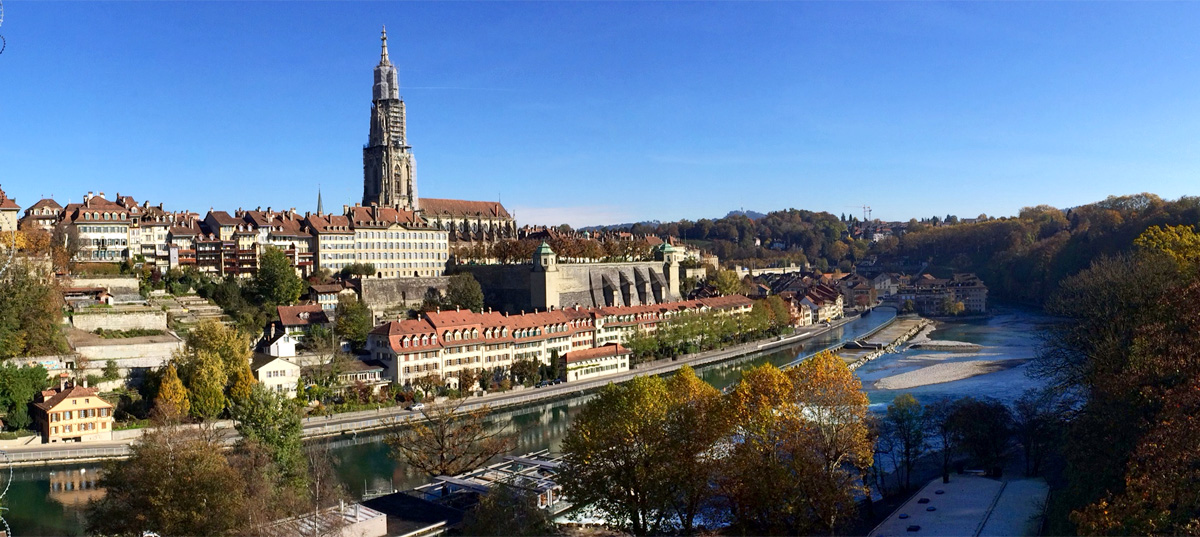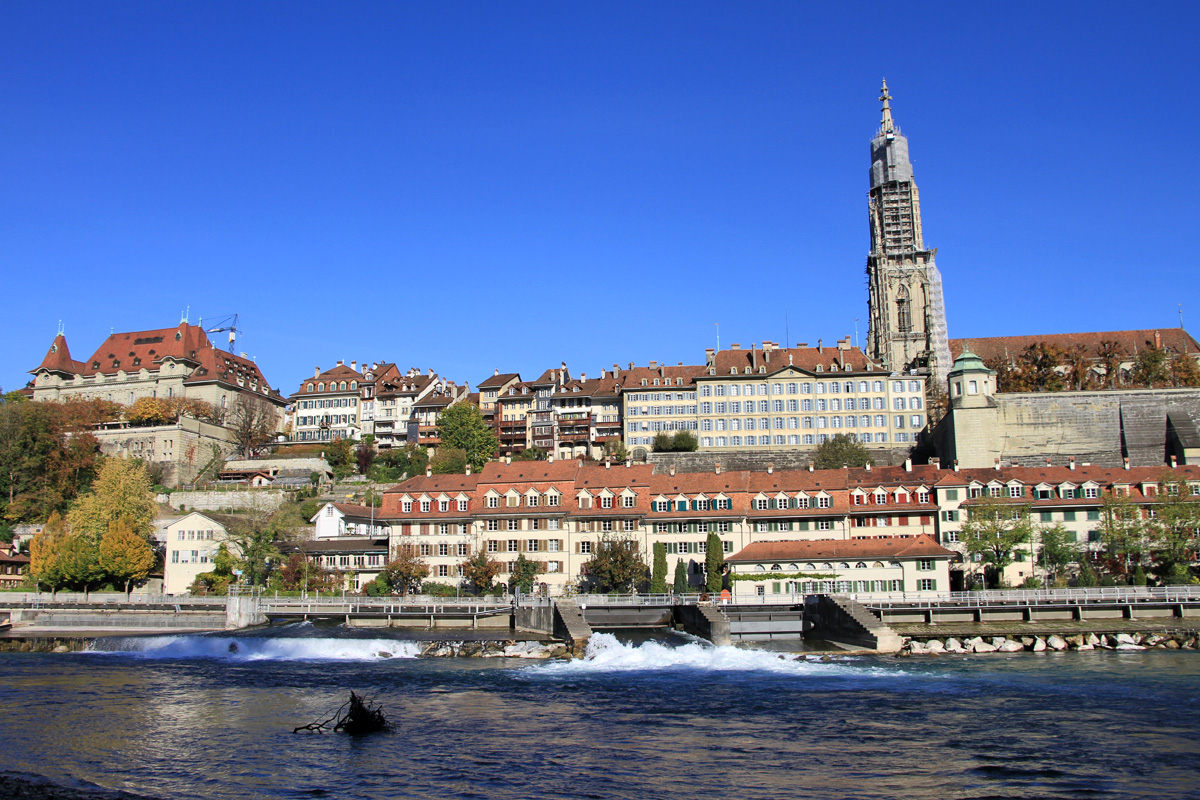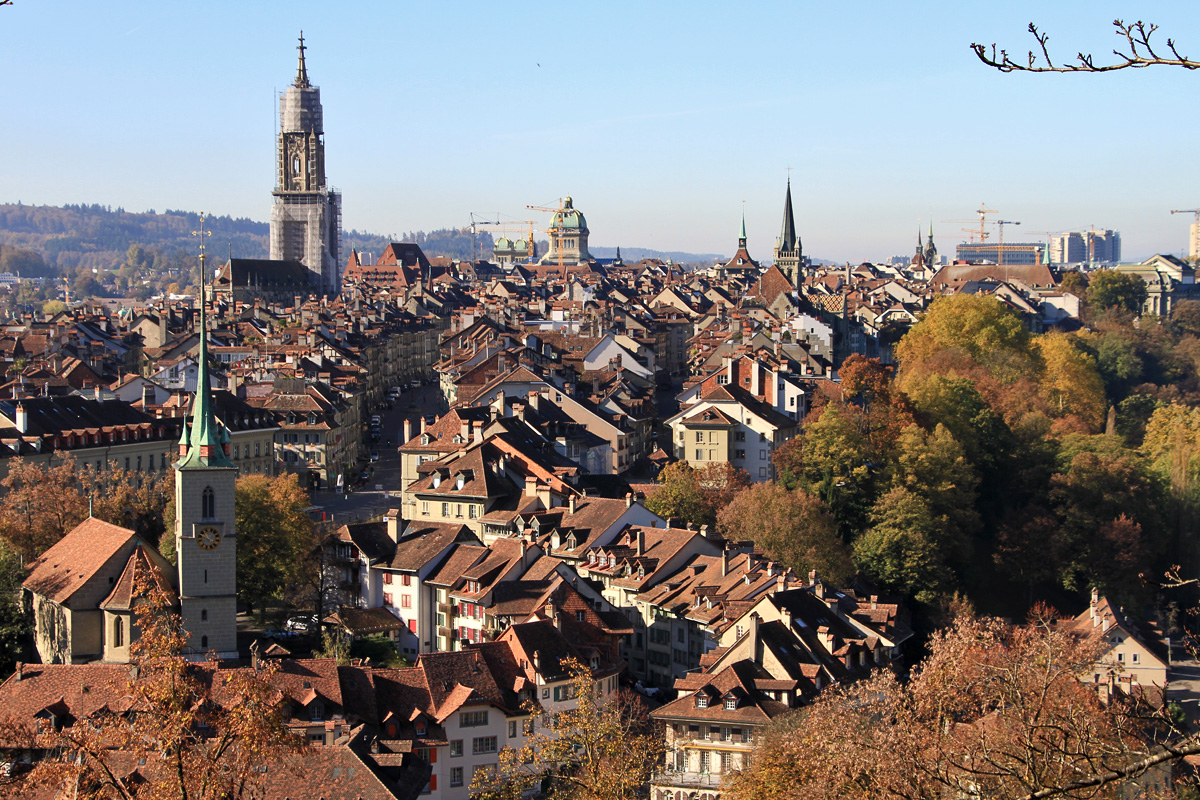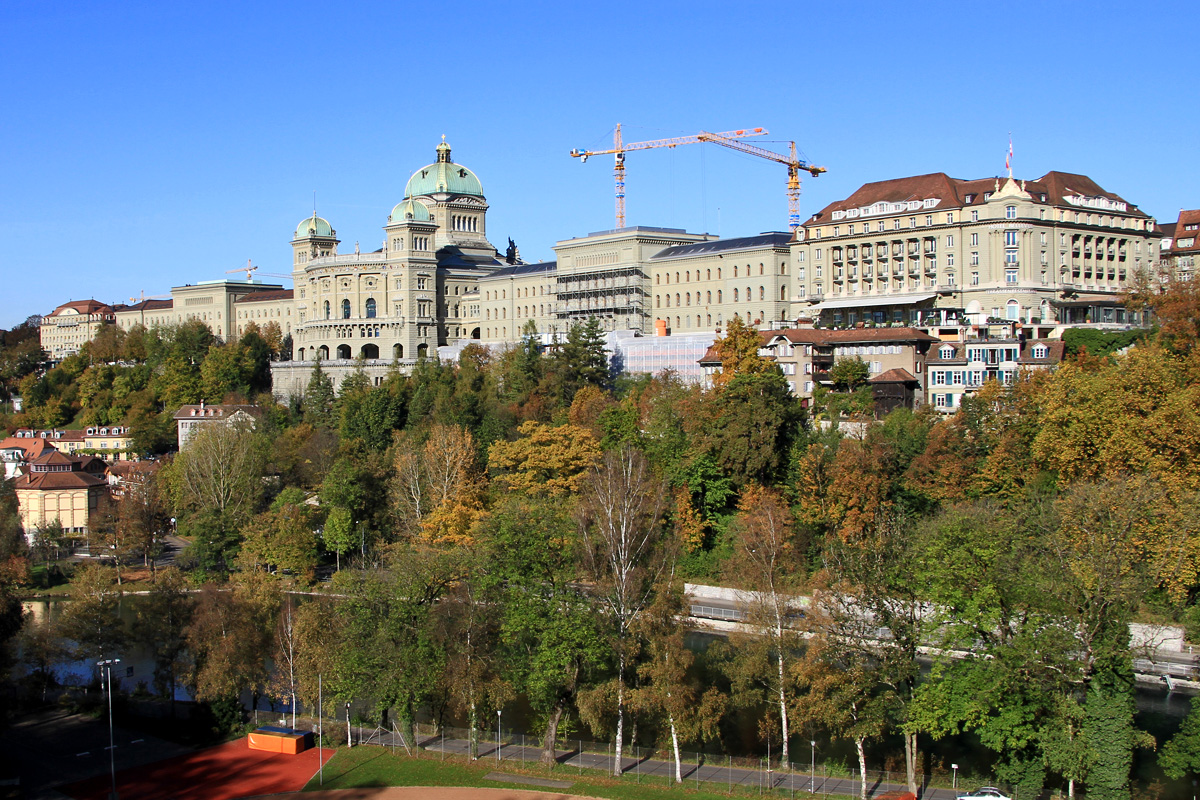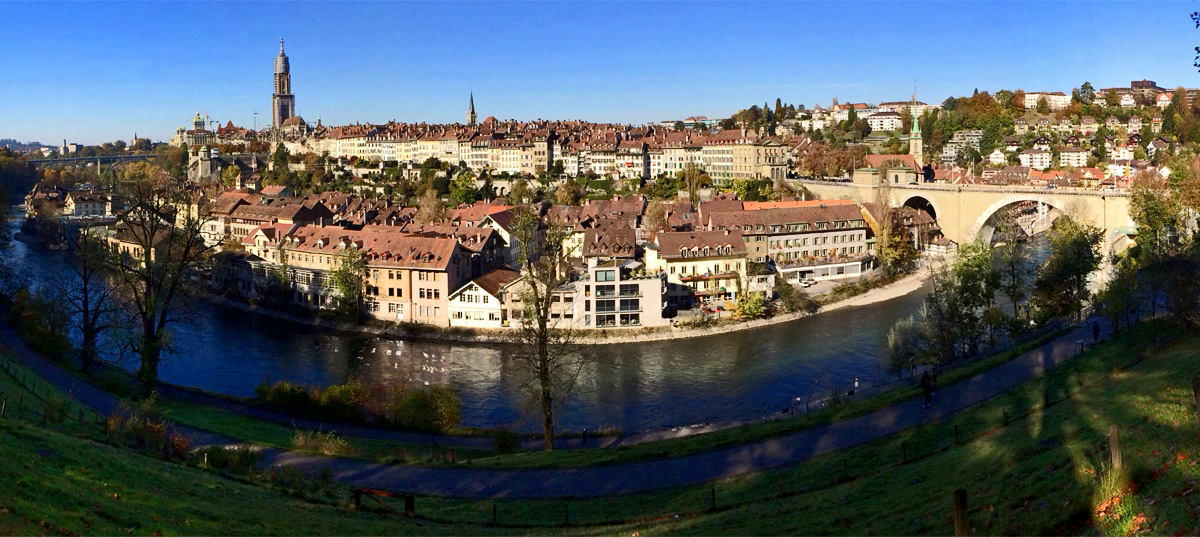 When noon approached I decided to realize my second wish for the day, and inline skate two or three times around Berne's pretty little airport – a distance of 8km per lap, with the aircraft only a few feet away. What a joy!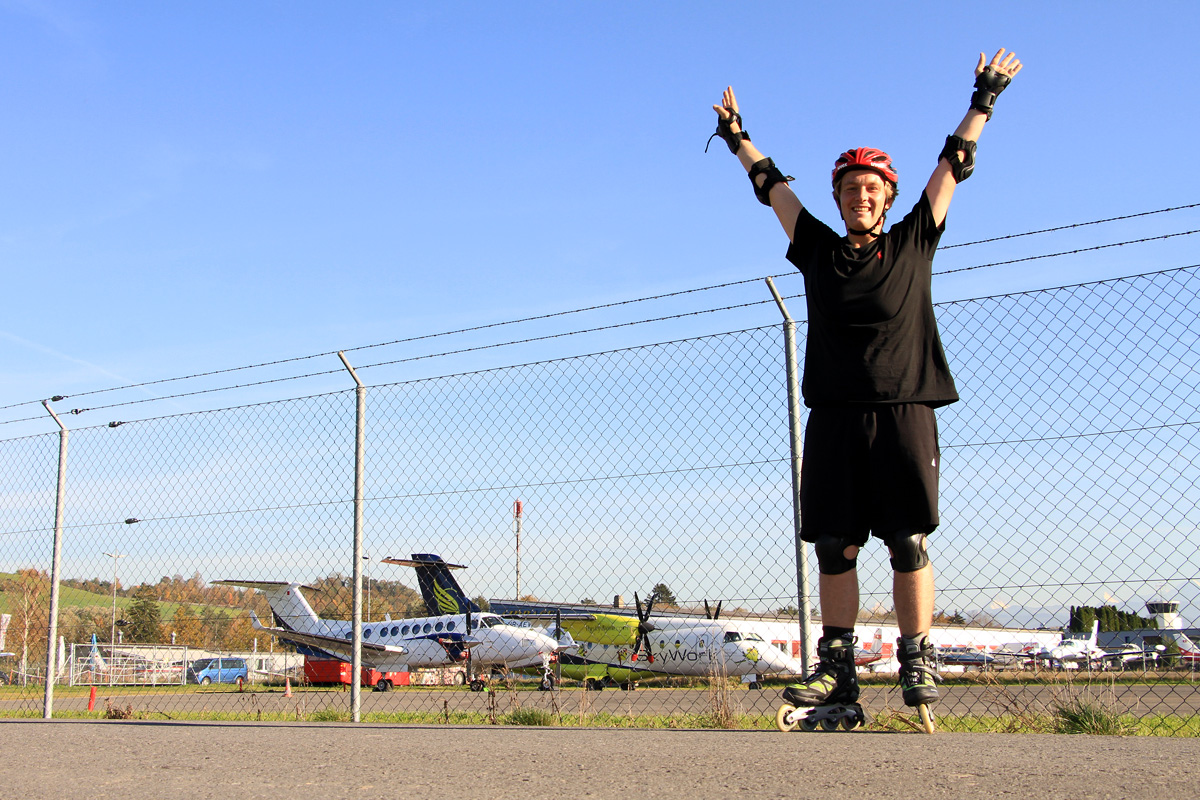 However, my happiness reached totally new levels when I suddenly heard ATC call a Moroccan Air Force plane on the radio. This must have been a mistake? I decided to hurry to the nearest spotting point just in case – just in time to see THIS: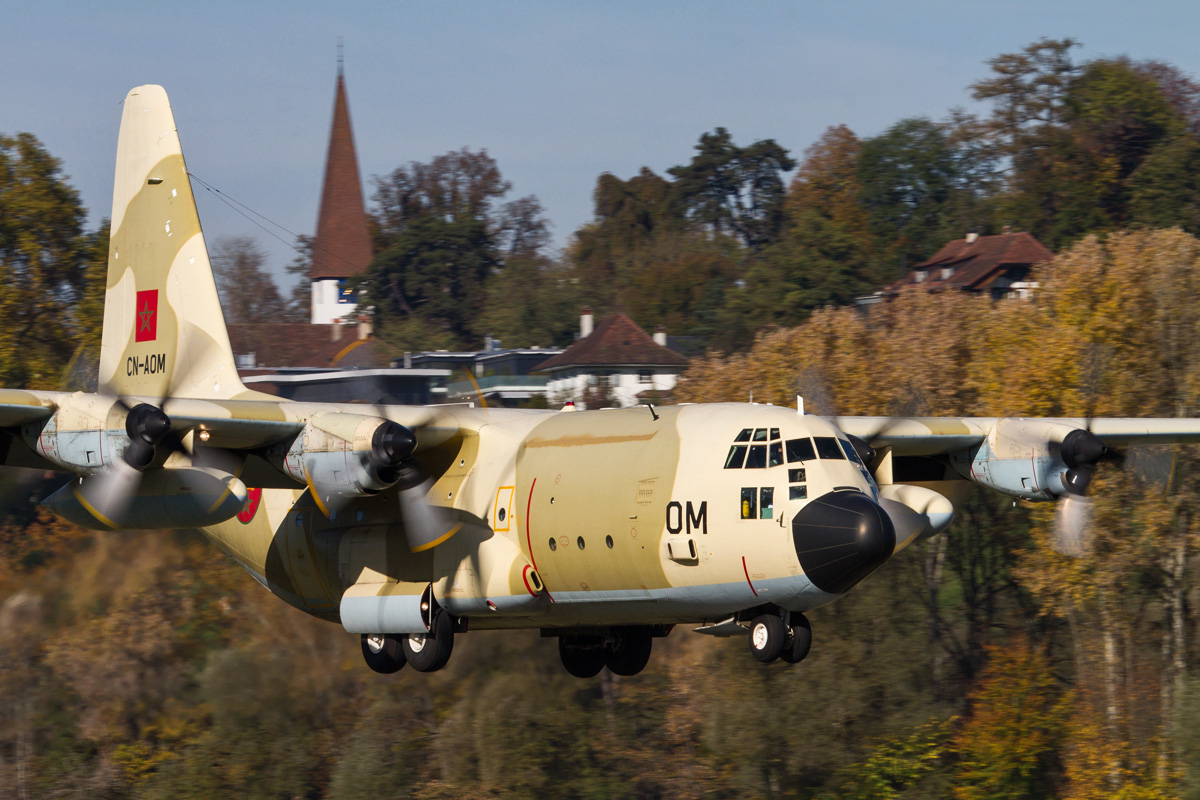 But this wasn't all! 5 minutes later, its sistership showed up!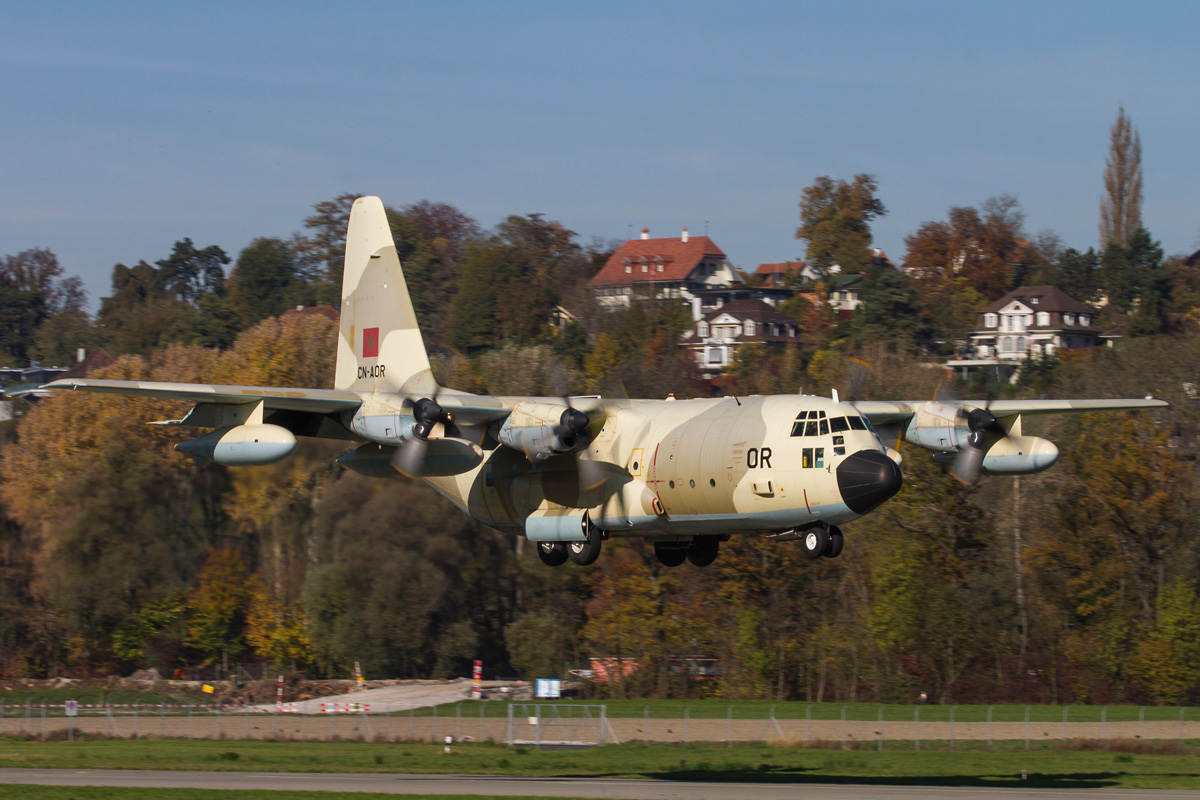 Three times' the charm? Yep, indeed! 3 Hercules in a row, when all you had expected was a tiny little Dornier…how lucky is that!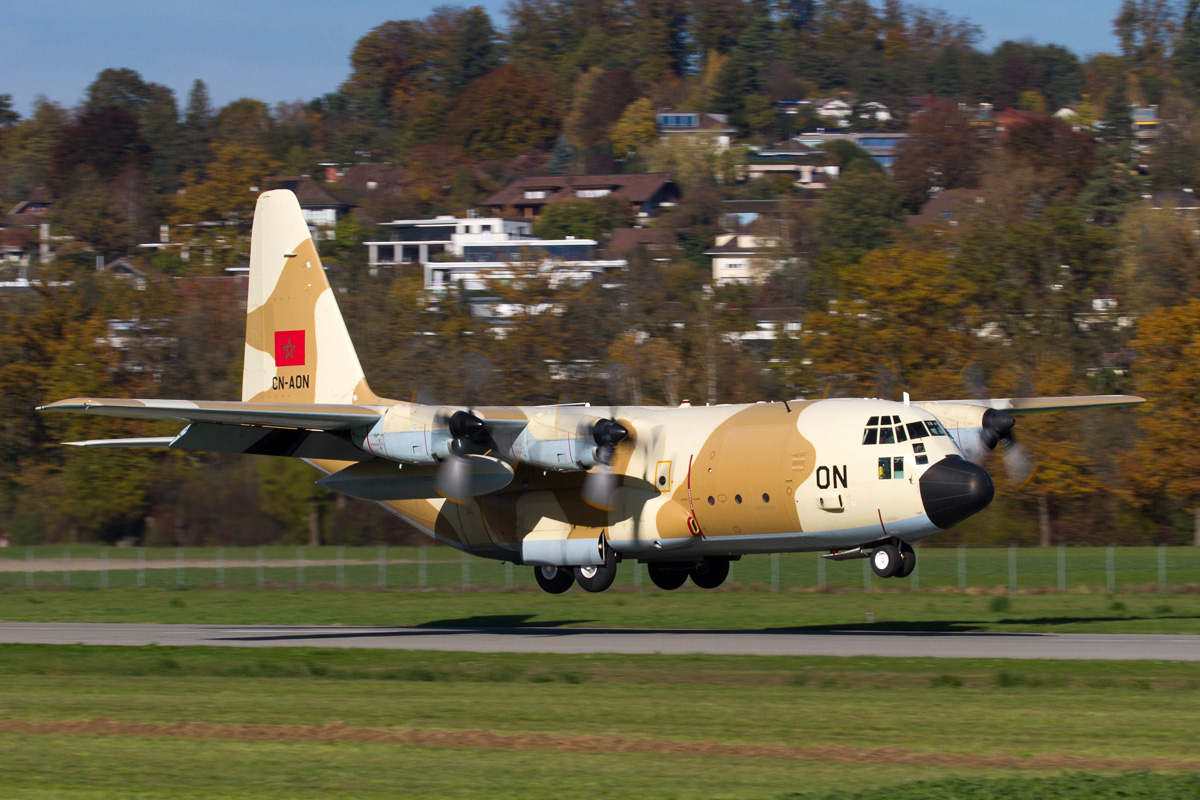 It turned out that the Moroccan Air Force came to town to pick up several of their earthquake rescue teams including their dogs, and that they were due to leave again two hours later. In the meantime, there was enough other action to pass the time. Like this PC-21 trainer for the Qatar Emiri Air Force on a training run…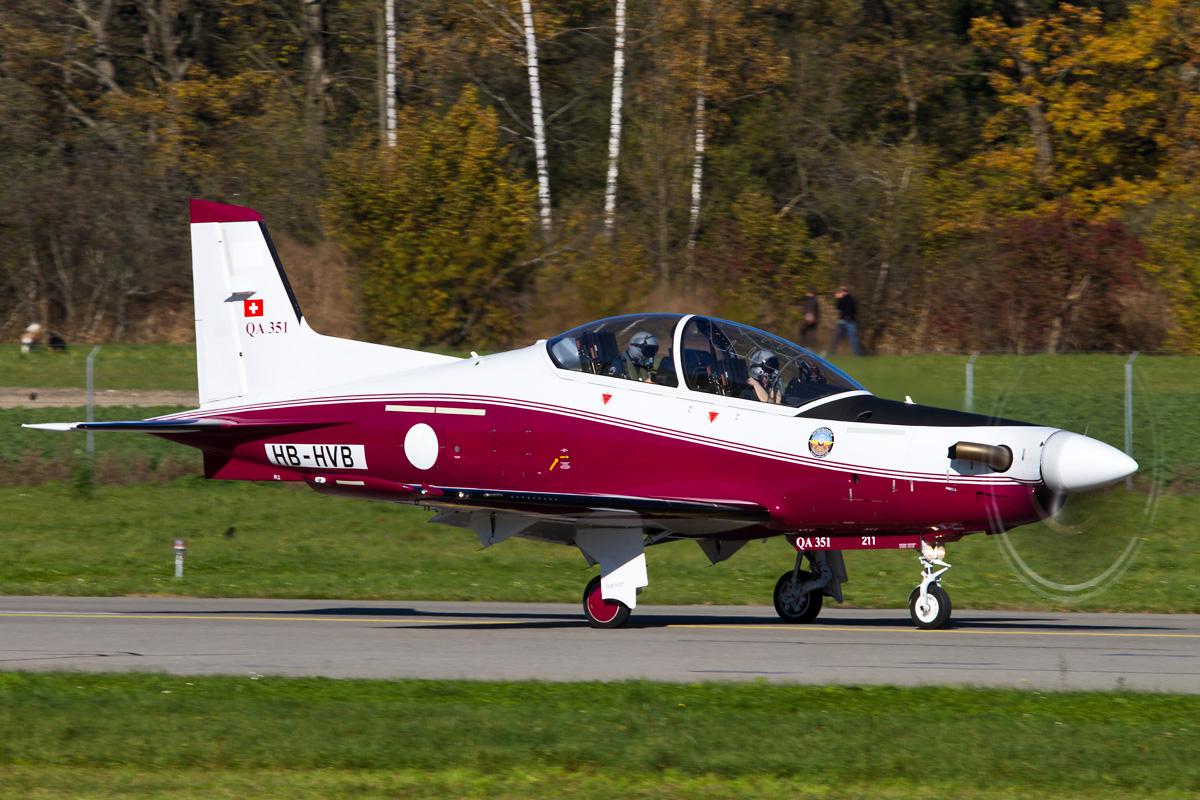 …this neatly painted P-68C of the Swiss Flight Services, apparently used for photography, survey and other aerial work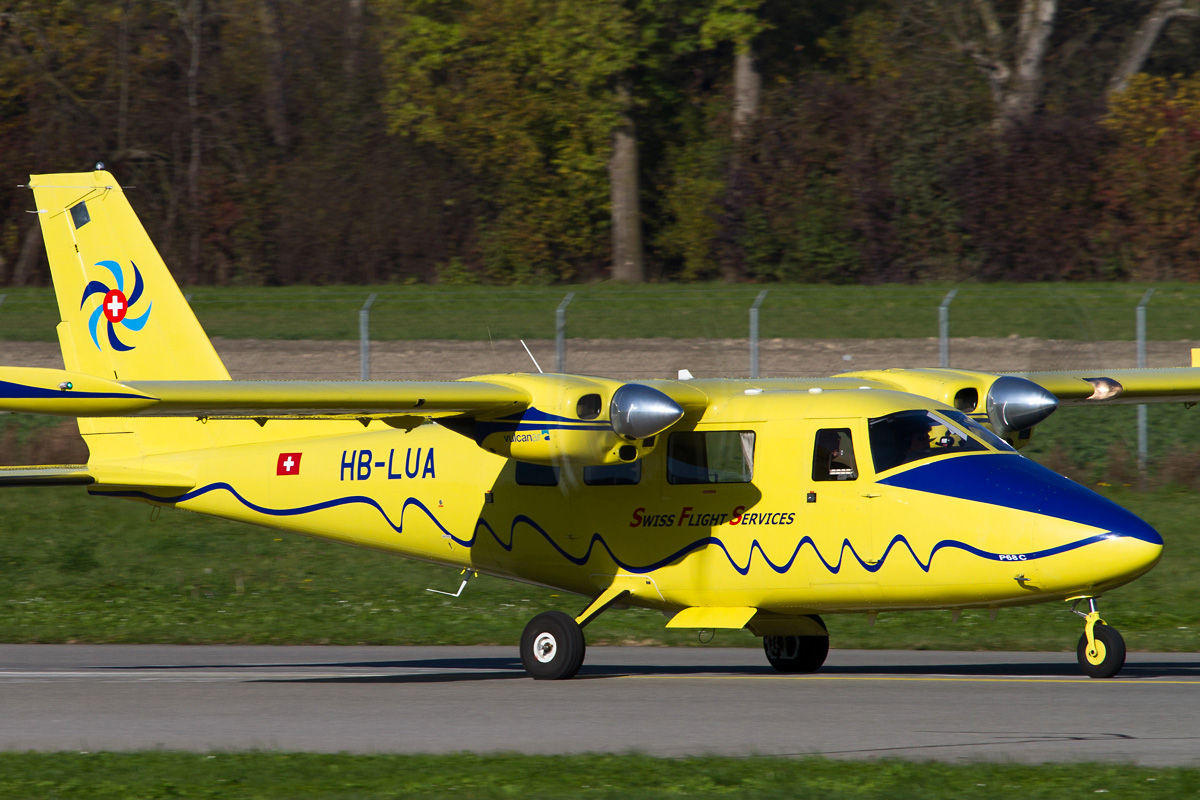 The elegant new flagship of our government fleet showed up too…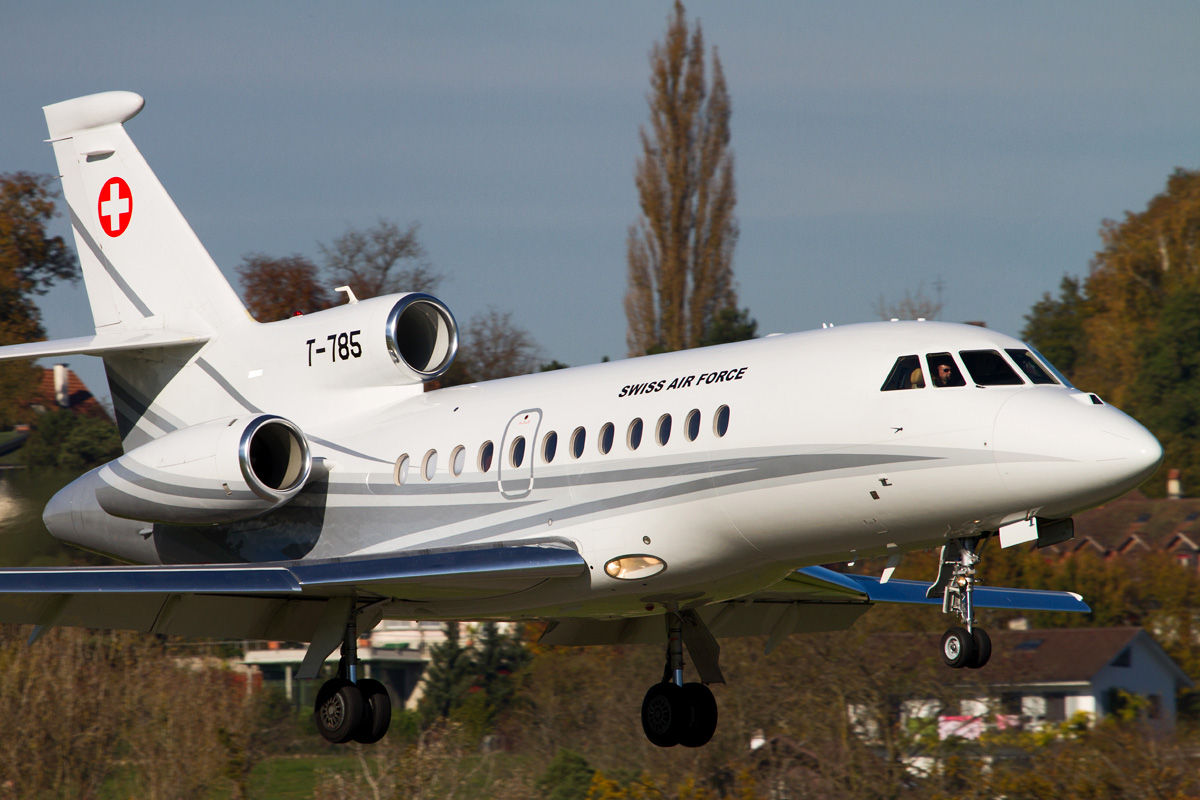 …as did this VIP helicopter of the Army, taking off in front of the lovely fall foilage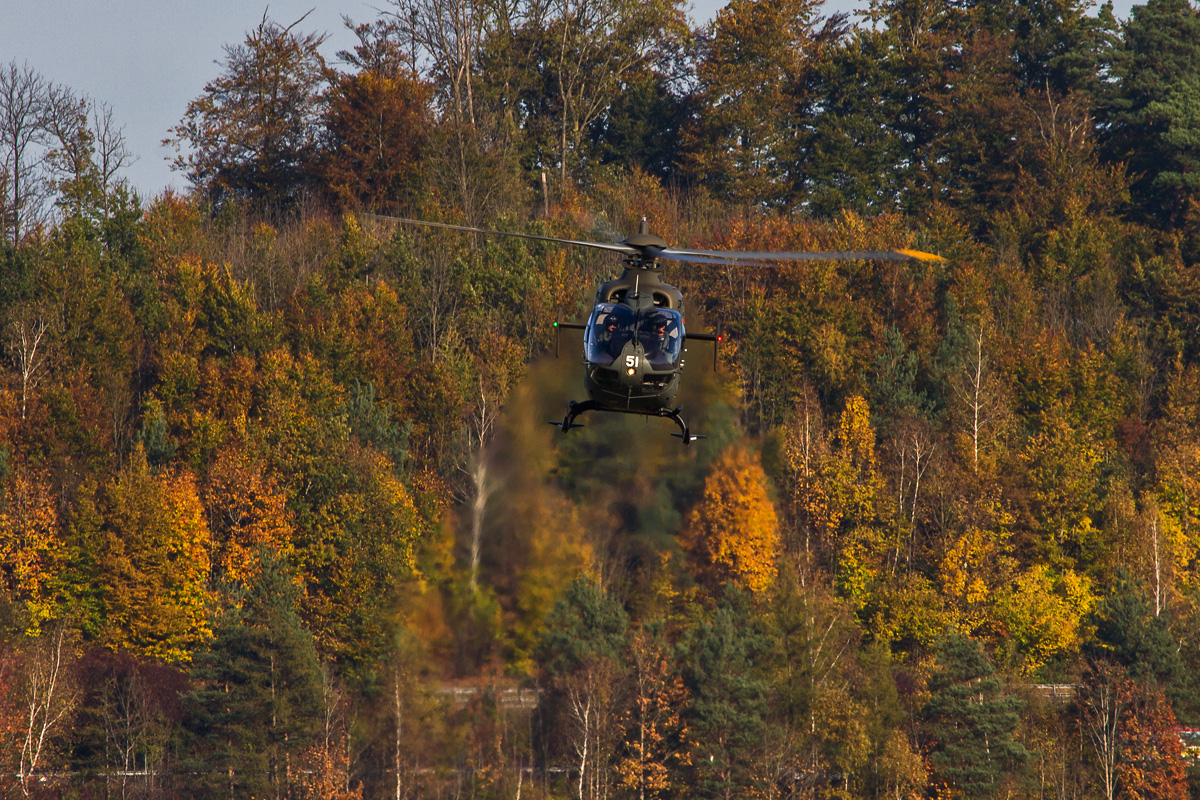 Oh and yes, there was one scheduled flight too :D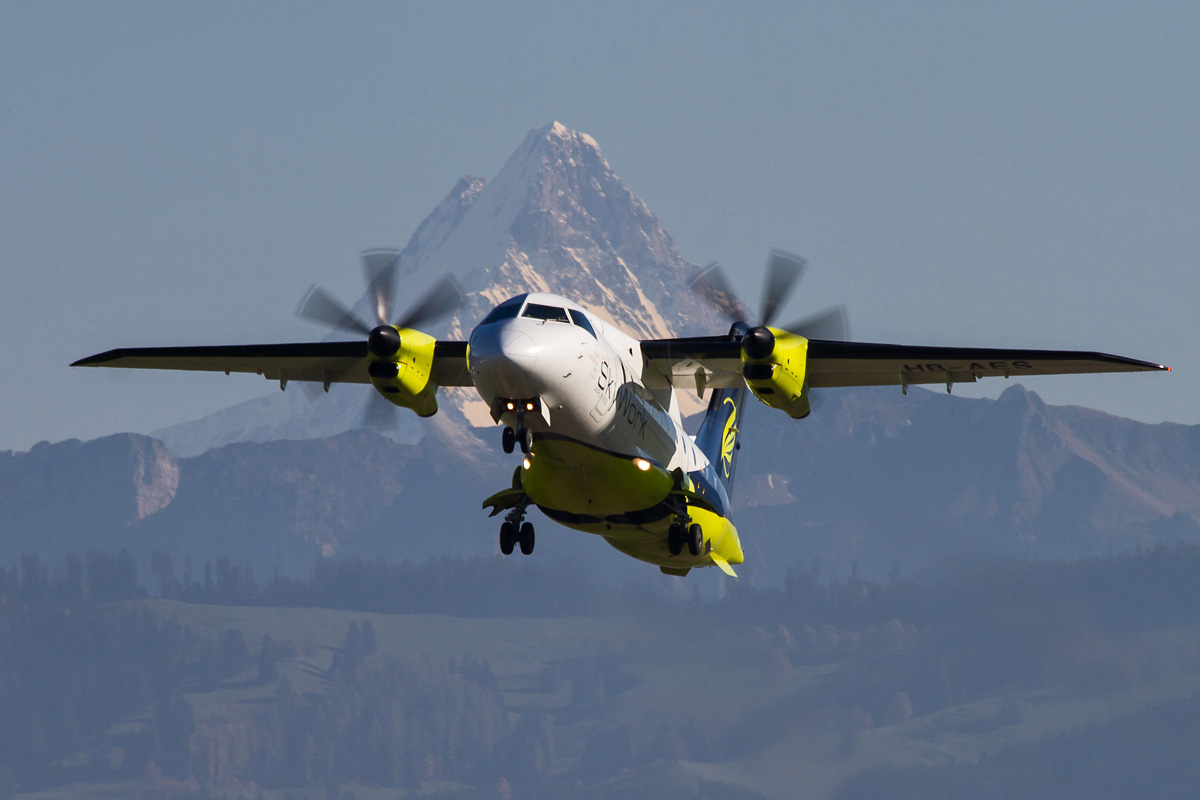 Perfect means of preparing for what was to follow: The departure of the Hercs! Here goes Number One!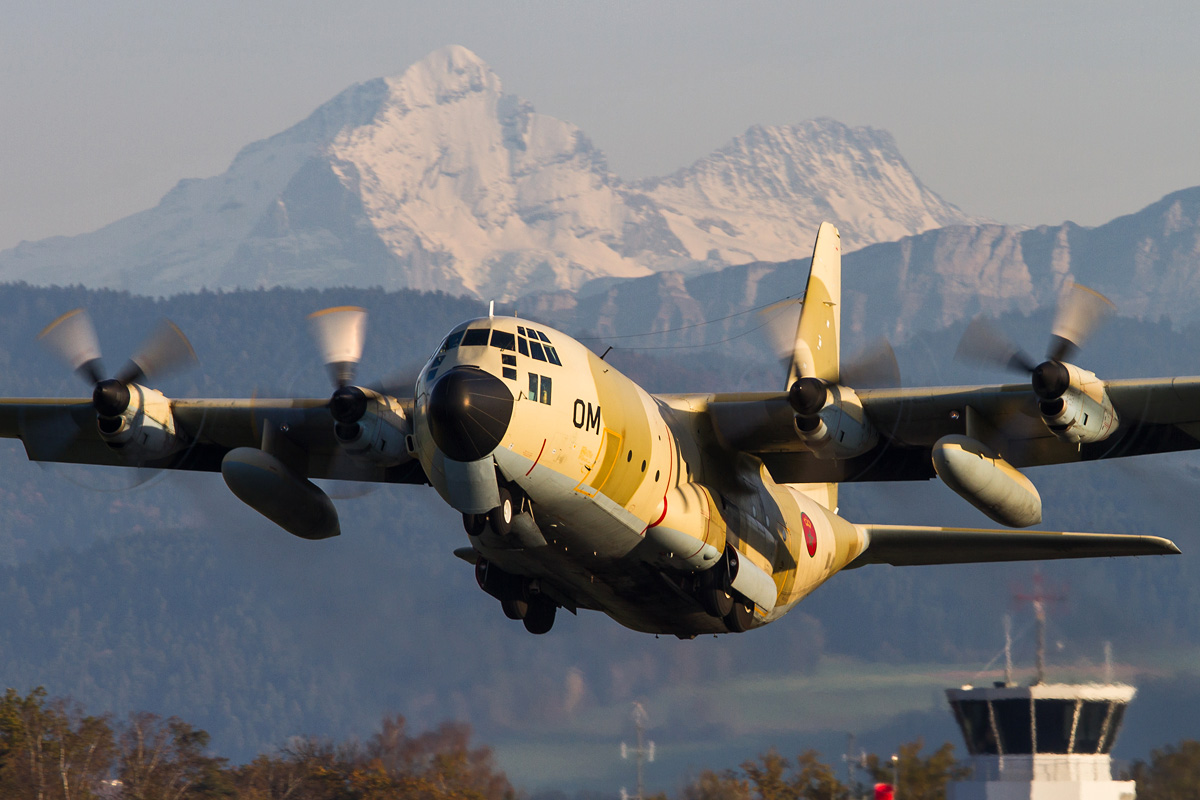 For Number Two, I decided to try something different – and it worked out perfectly! Here's the Moroccan workhorse in front of the snow-capped peak of Mount Jungfrau, with Europe's highest train station on the Jungfraujoch visible above Prop #4. Stunning!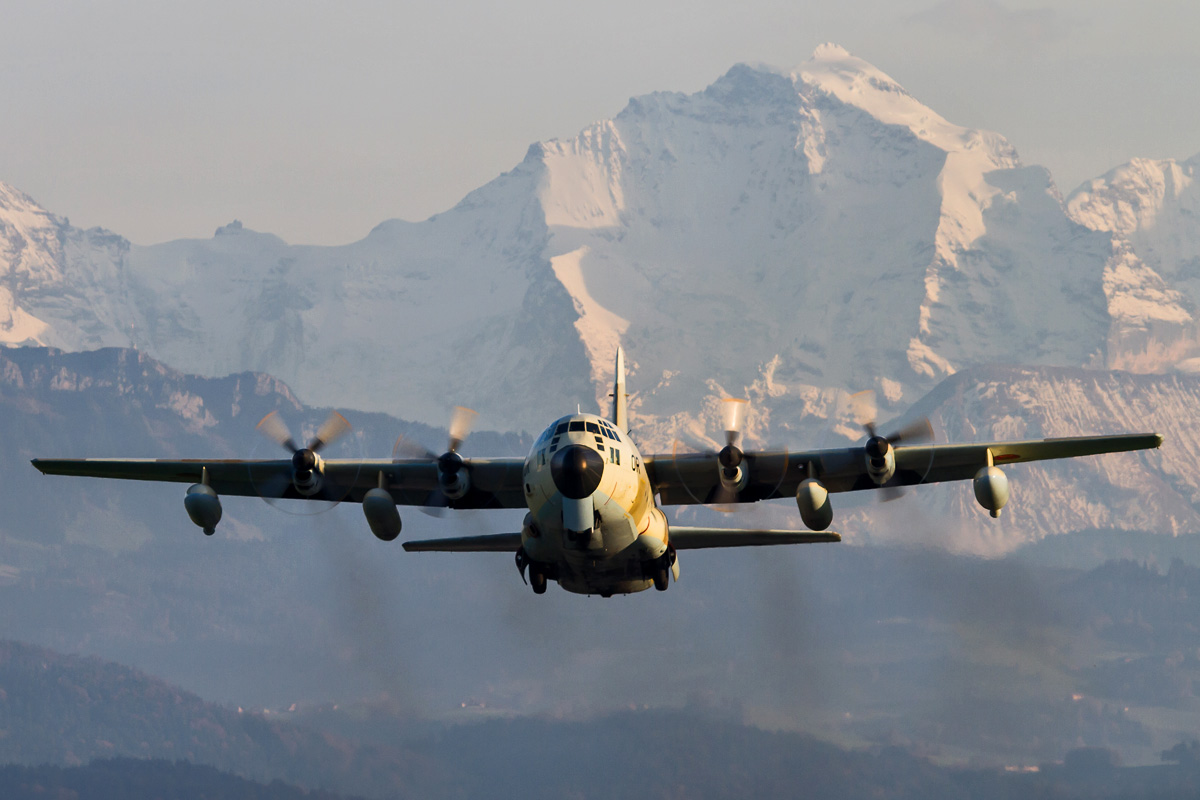 Lovely light and a perfect view! What a day!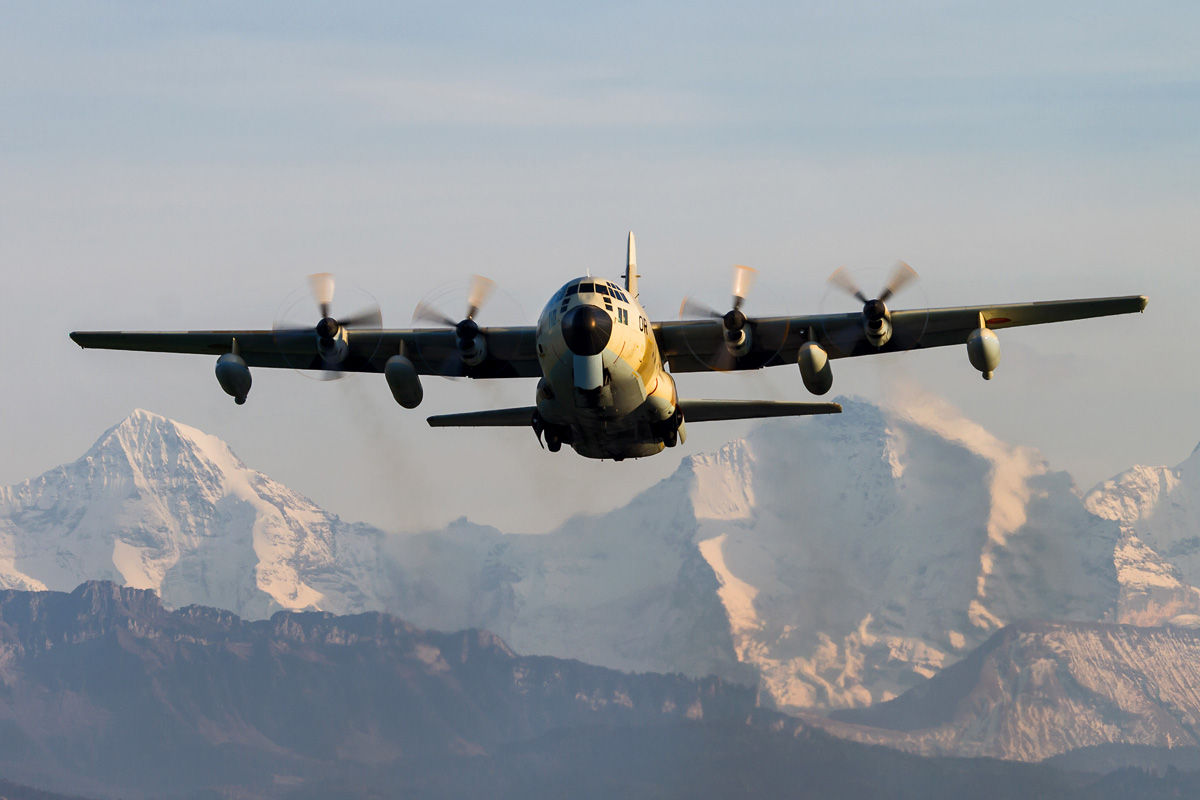 Luck really played its part well today, and a minute before sunset, Herc #3 roared away too – in fantastic evening light!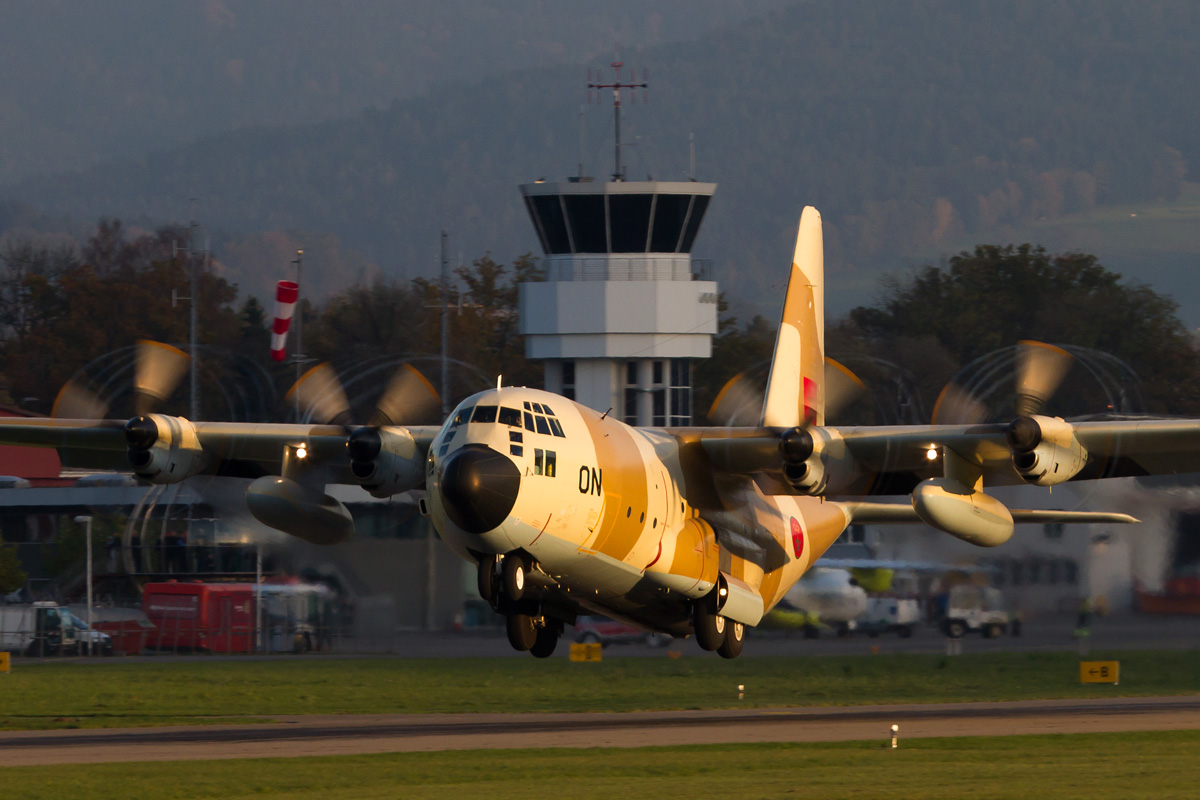 Was that the end of the day yet? No, quite to the contrary! Spontaneously, my good friend Mirko offered to take me along on his Night VFR flight. And while he got the Cessna ready, I kept on shooting!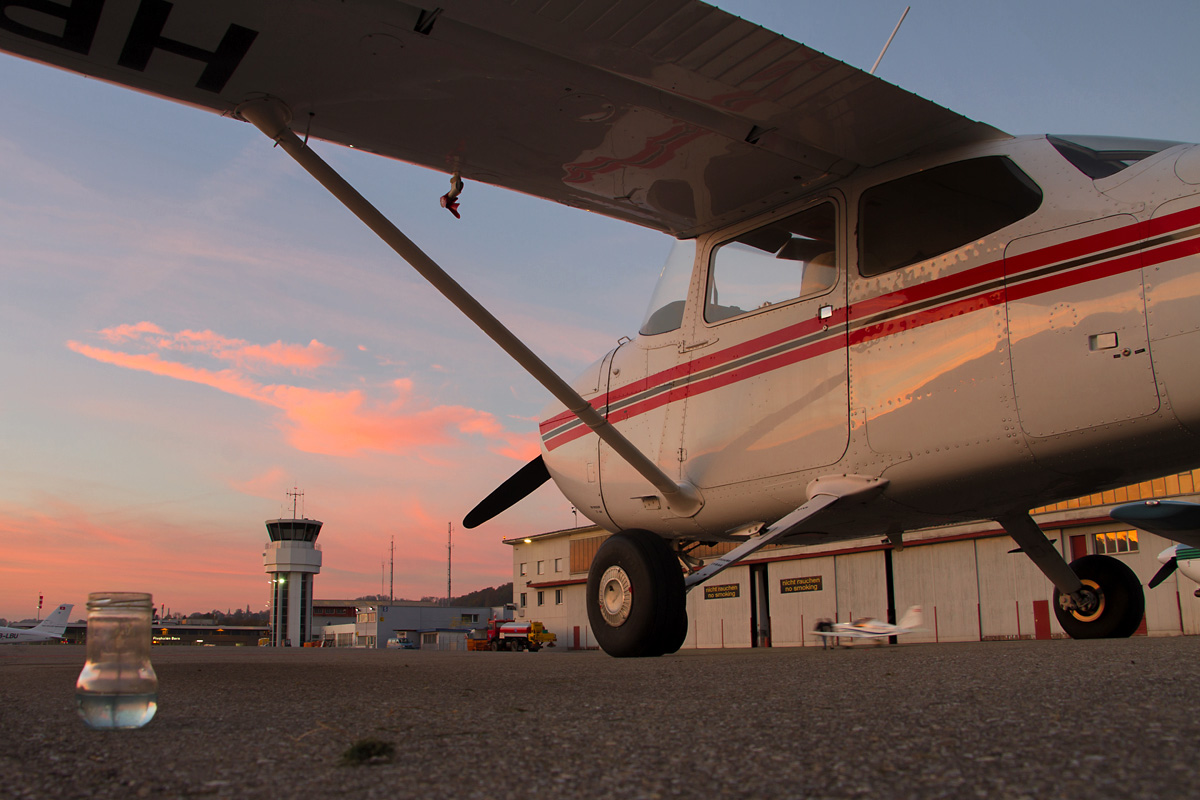 When darkness had taken over, it was time for action! It was beautiful and quiet up there, and a totally breathtaking experience. Photography was difficult in these conditions, but with his amazing Nikon D750, I still managed to get a few decent shots. Here's the city of Fribourg, its main roads lit up like arteries. What a sight!
Loving the reflections on the wing! The Cessna sure was the perfect plane for this kind of mission!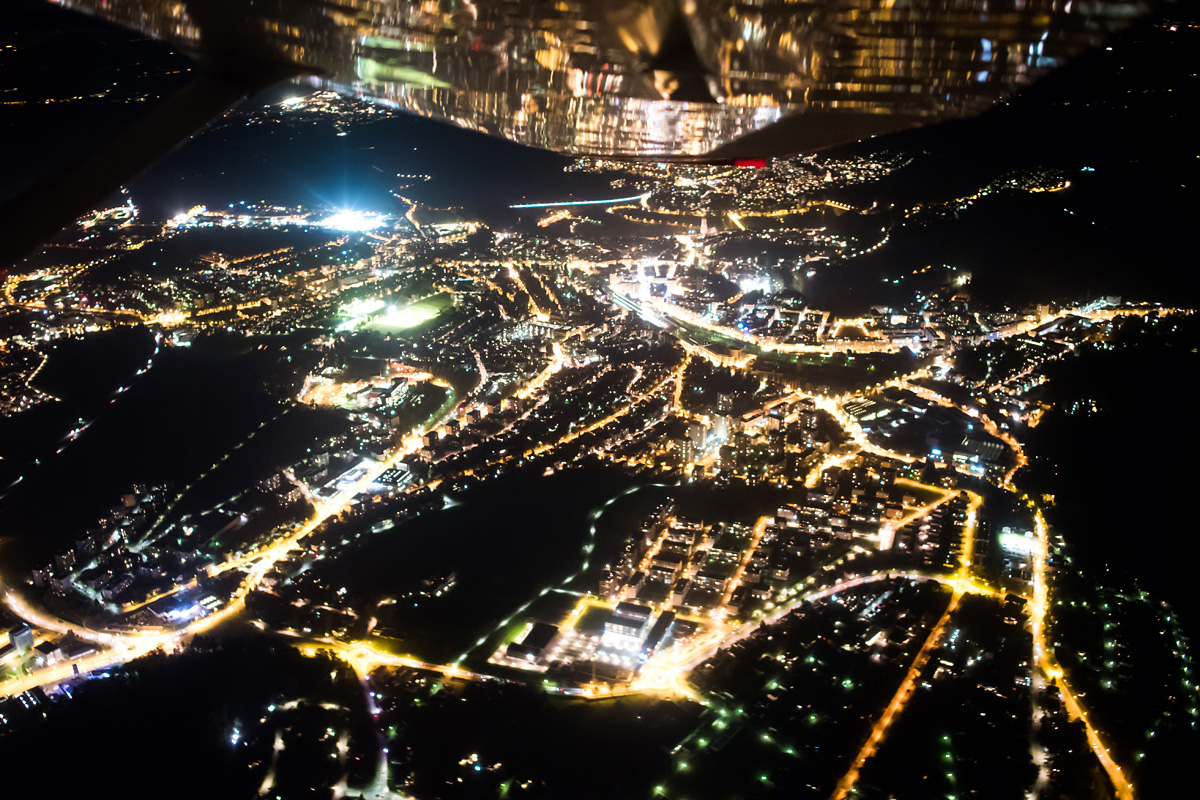 After half an hour we were back over downtown Berne, with the train station in the background
But instead of landing, Mirko just performed a touch-and-go, and we took off for a second round. Yay! After some more minutes out in the dark, we finally headed for the lights of the capital again.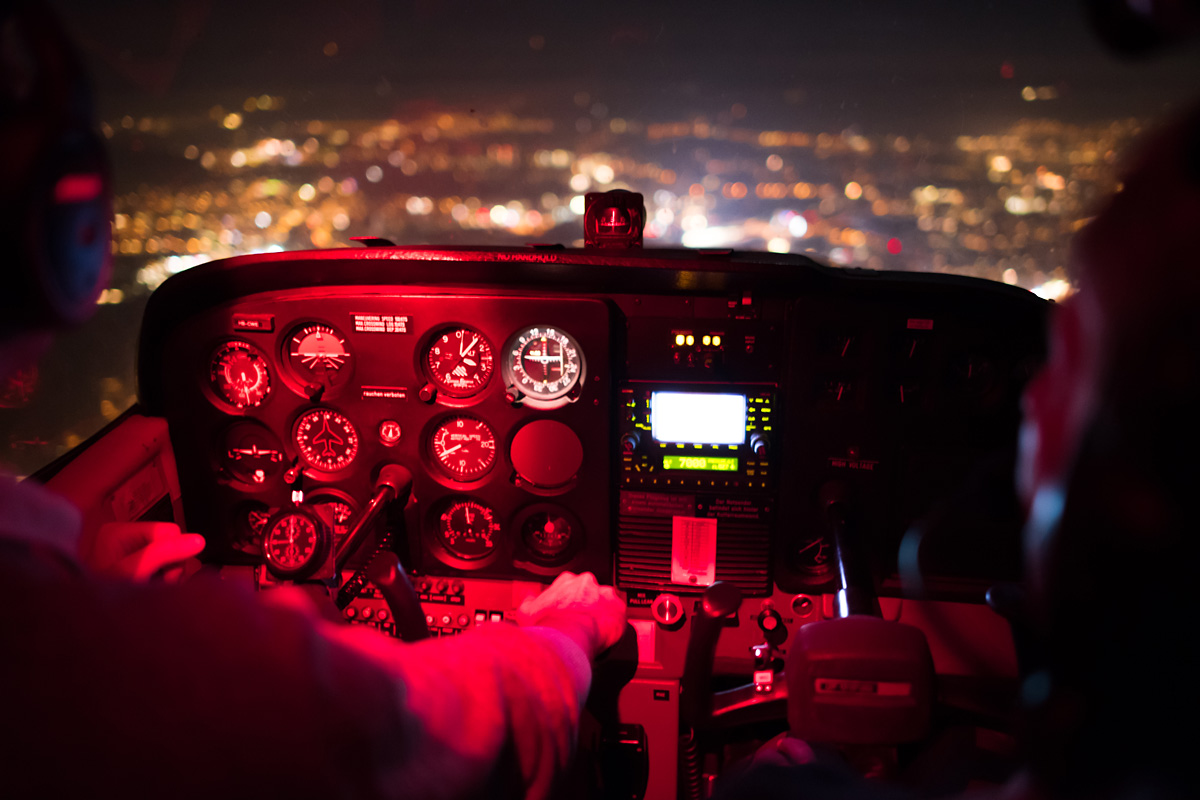 And here it is, the famous view of the Aare river hugging downtown Berne. Compare it to the last sightseeing photo in the beginning of the report :-)
Then it was time to call it a day, and Mirko safely led us back to Berne's Runway 14 – the one I had stood next to and skated around for hours that day. What a crazy turn of events!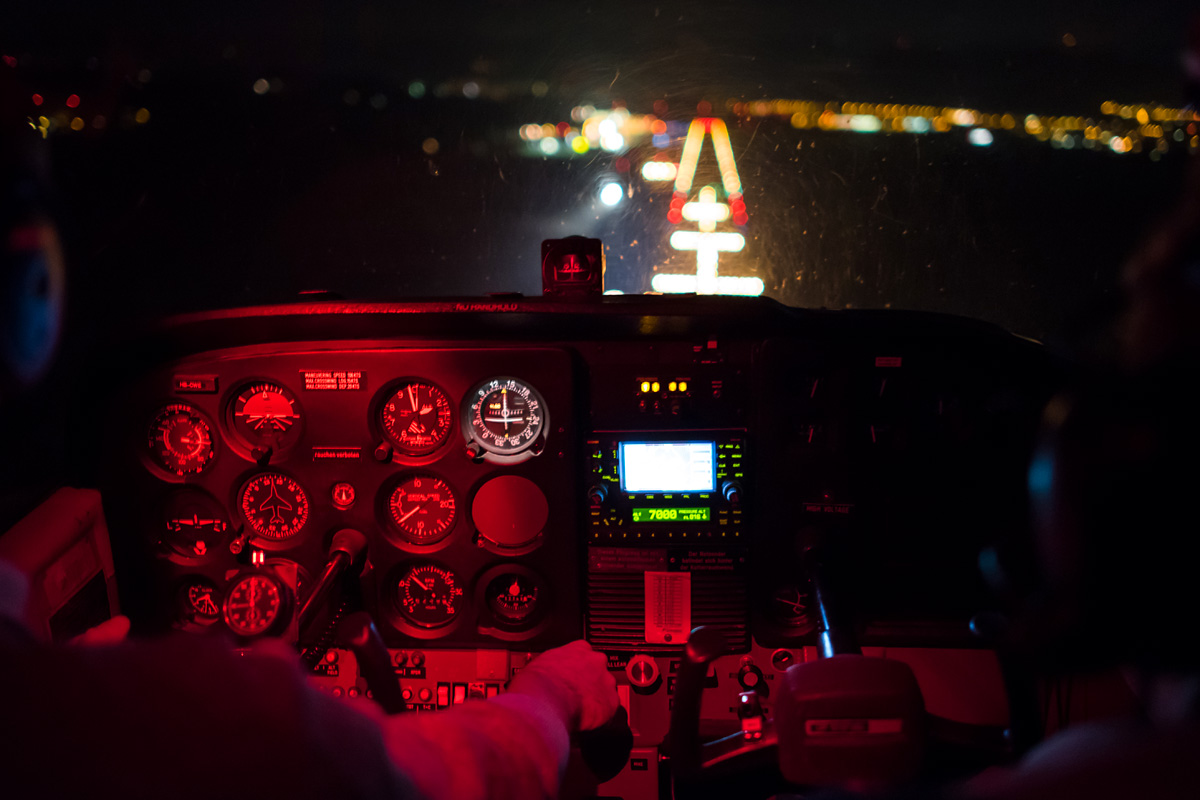 And just when I'd thought that this day of surprises had finally come to an end, a last one sneaked up on me. While I was making my way back to the train station, something bright and colourful caught my eye: Our venerable Federal Palace, glowing like a rainbow on LSD. Apparently some kind of artsy get-together, and definitely the perfect finale for this crazy day!