A weekend-trip to Sydney
On the weekend of the 10th-12th of November I made a short trip over the Tasman, to Sydney. Although aviation photography was the main reason, some sightseeing was done as well. Last but not least, there are some shots of the flights, featuring Qantas 747-400 as well as Air New Zealand 747-400 and 777-200. Enjoy!

First a short map, providing you with a brief overview of the journey.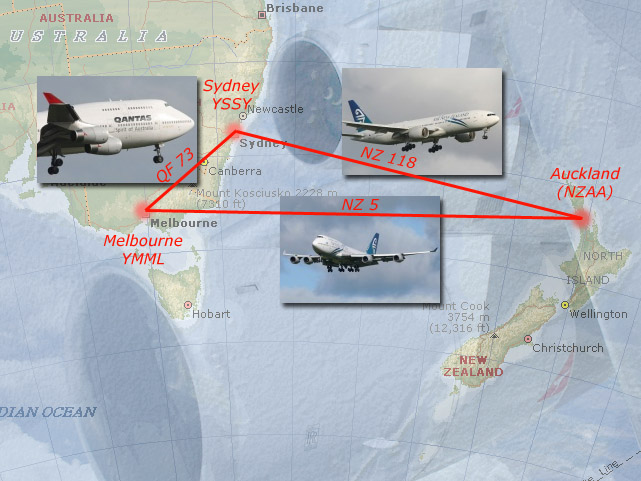 As a starter, I chose a ride on the mighty "Queen of the Skies", the Boeing 747-400 of Air New Zealand. Flight NZ 5 was bringing me to Melbourne before departing for its main destination, San Francisco.

Here are some more details...




After a seemingly endless check-in procedure I finally made it to "my" Jumbo-Jet and sat down. Despite the impressive age of the aircraft, everything looked shiny and new, which comes as no surprise, knowing that she had undertaken a major face-lifting a short time ago. There's also a new entertainment system, offering nice gimmicks like this interactive flight-show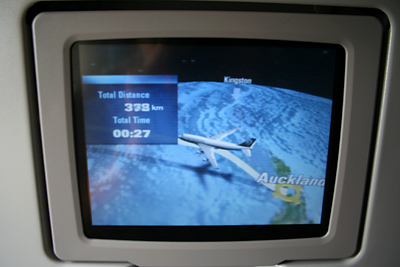 Ready for a trip to outer space?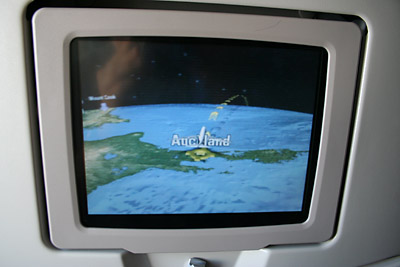 Shortly afterwards we made our way to Rwy23L for departure. Just when we had reached it, one of the fuel pumps stopped working, and the pilots decided to go back to the terminal. After some 30 minutes the problem was fixed, and we were ready to go again.

This slight problem left us with a remarkable delay, which I would have found funny, if there hadn't been a Qantas 747 waiting for me at Melbourne to take me to Sydney. But off we go, over NZ's west coast!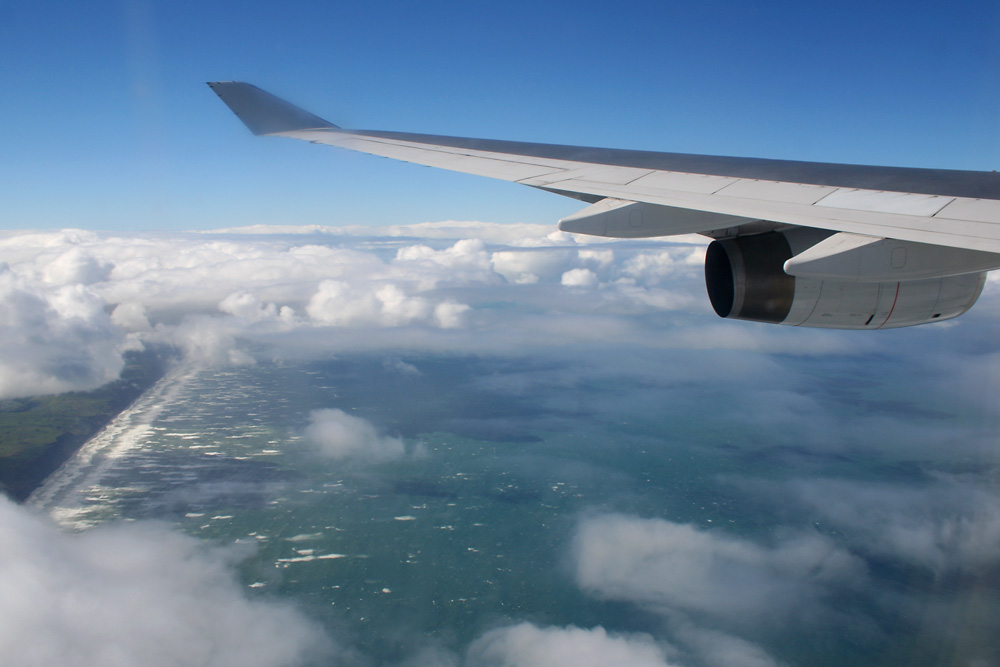 The next excitement was the meal. The following shot pictures the "Continental Breakfast", which was not that bad after all. But never before have I eaten out of an item that had some obvious similarities with a cardboard shoe-box.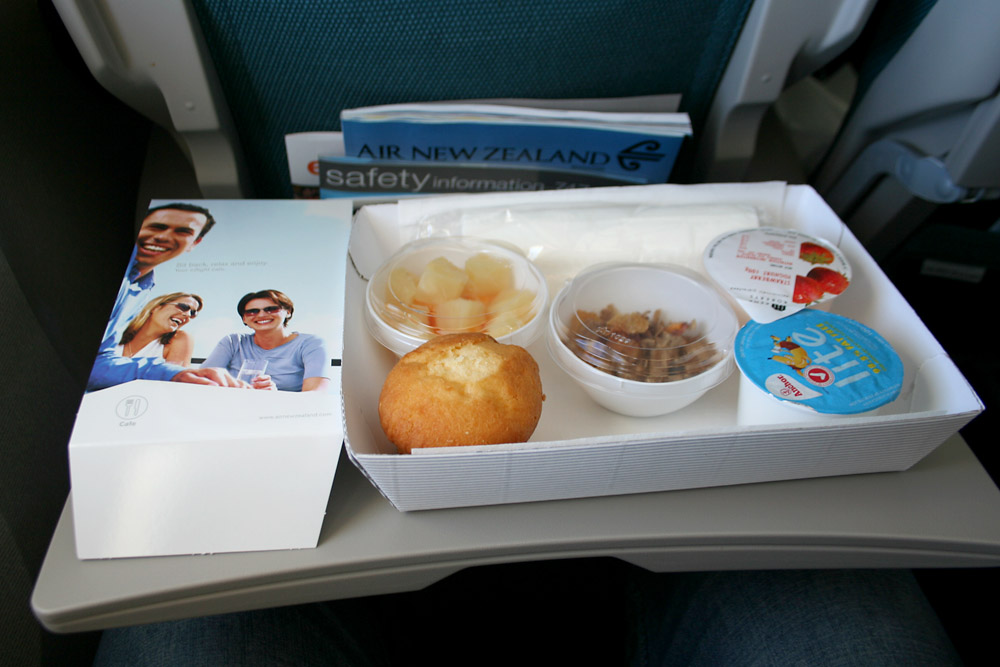 After the meal I did some on-board sightseeing. Rear economy section: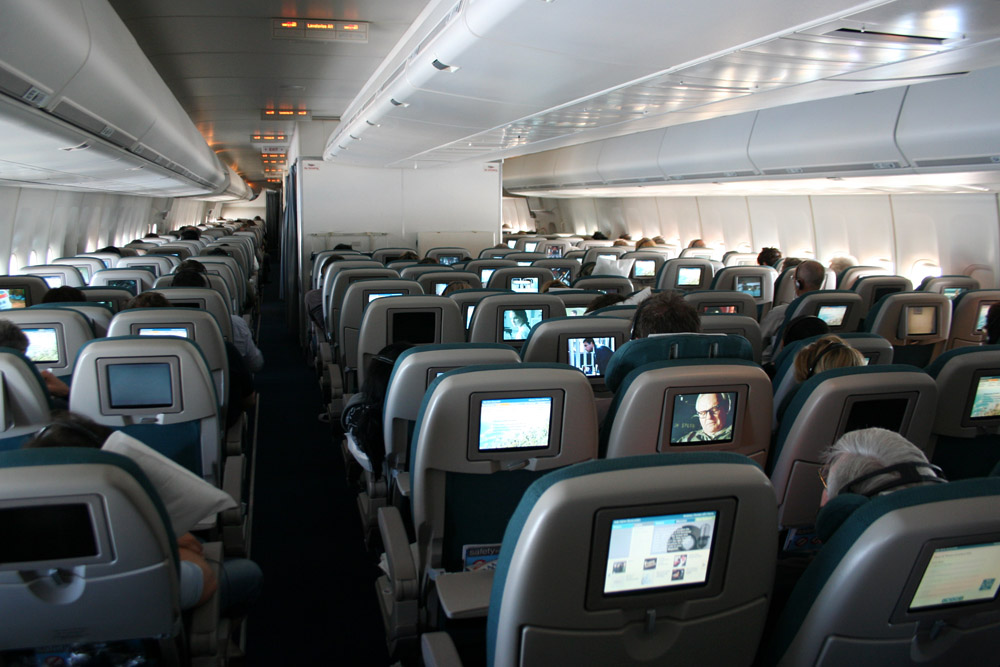 the unique upper deck!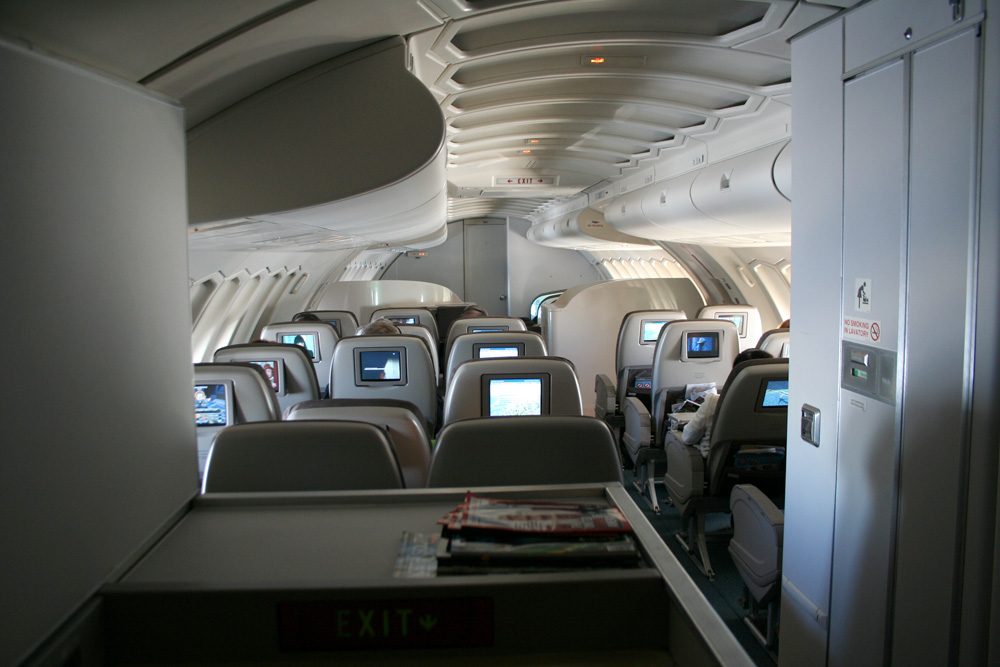 And here's a nice view on half of our engines, running smoothly over the Tasman!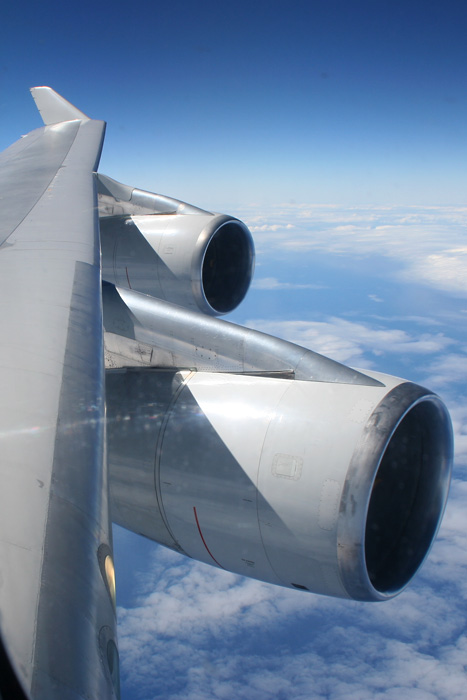 After spending some time with the outstanding IFE, we were finally approaching Australian territory, and were shortly afterwards over flying this nicely cut thingy…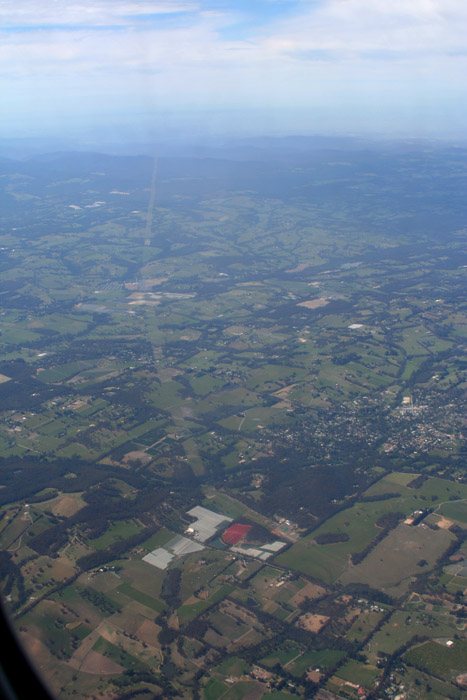 I love this kind of picture. Auckland was already impressive, but nothing compared to the huge mass of houses Melbourne has to offer.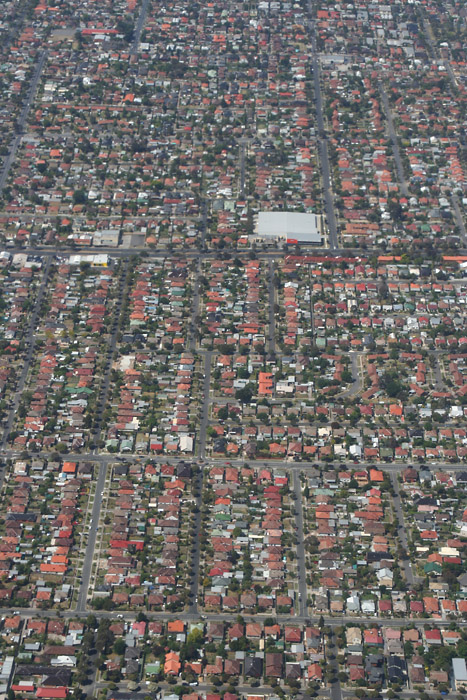 During the approach I had a fantastic view on Melbourne's central business district.




The landing took place after a captivating, slightly windy visual approach onto Rwy34, followed by a short and sharp turn onto the runway axis.

As a result of our delay, there were only aisle seats left fort he 747-flight from MEL to SYD. But here's some infos….





Unfortunately there was no chance of getting a window seat in my row, which meant that the takeoff phase passed without any photos. After being bombarded with a water and a sandwich by the crew, I once again started for a short tour around the aircraft.

Once again two 747-engines, just with a different sticker on them.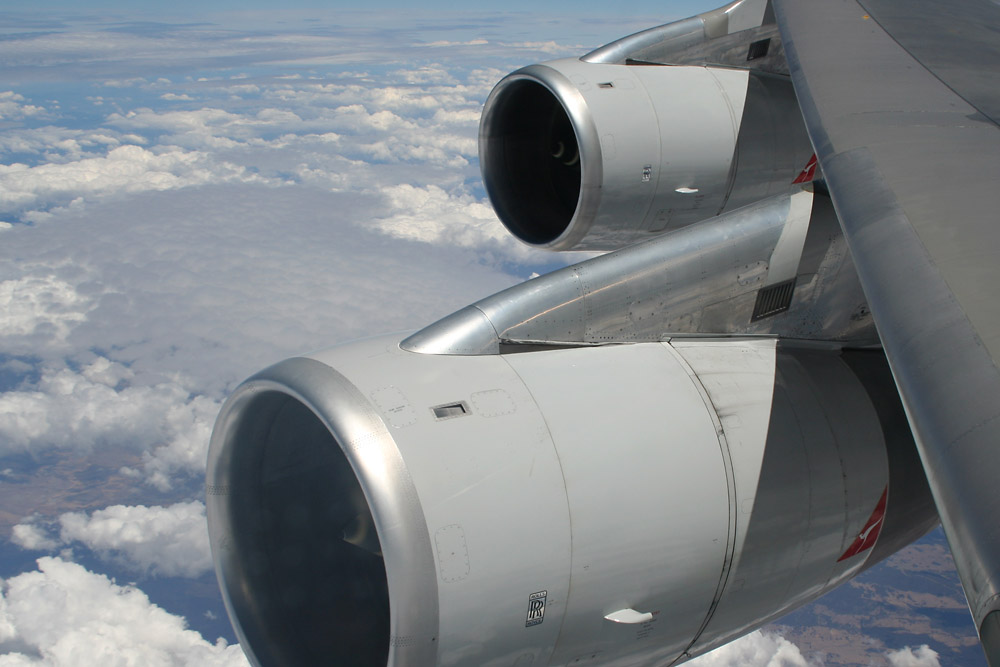 And another shot of the rear economy. I must admit that I really prefer NZ's version of it, as it seems to offer more space and also more comfort. The dark covers in Qantas' 747 somehow leave an unpleasant impression. In addition, the personal screens on QF's jumbo-jet are noticeably smaller.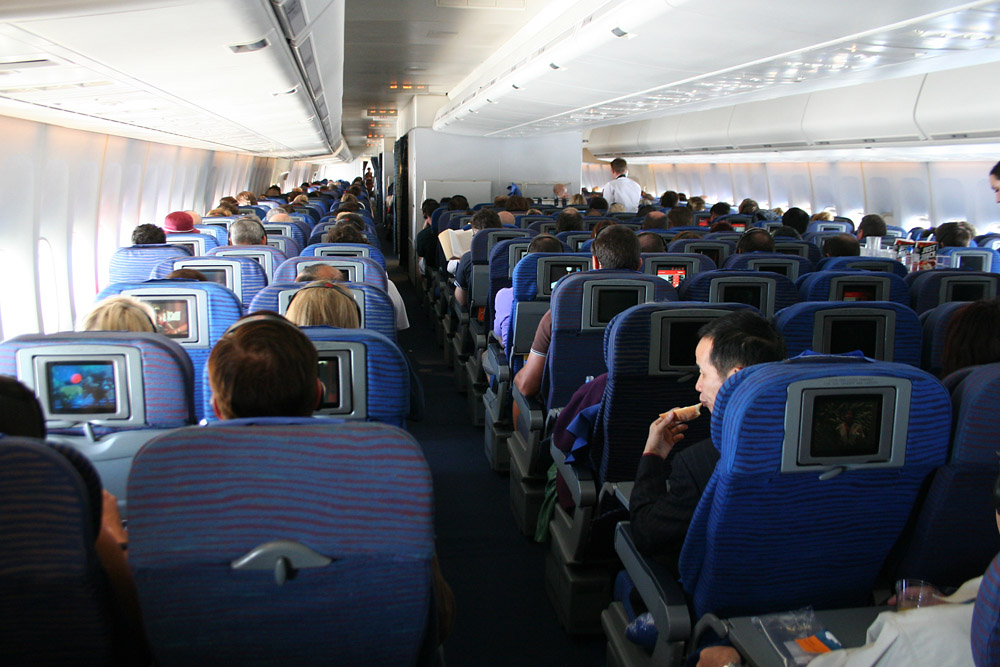 During my tour I saw an unoccupied window seat waiting for me. So, without further delay, I took the chance - just in time for the descent which had already started! (the cruise didn't last much longer than 5 minutes)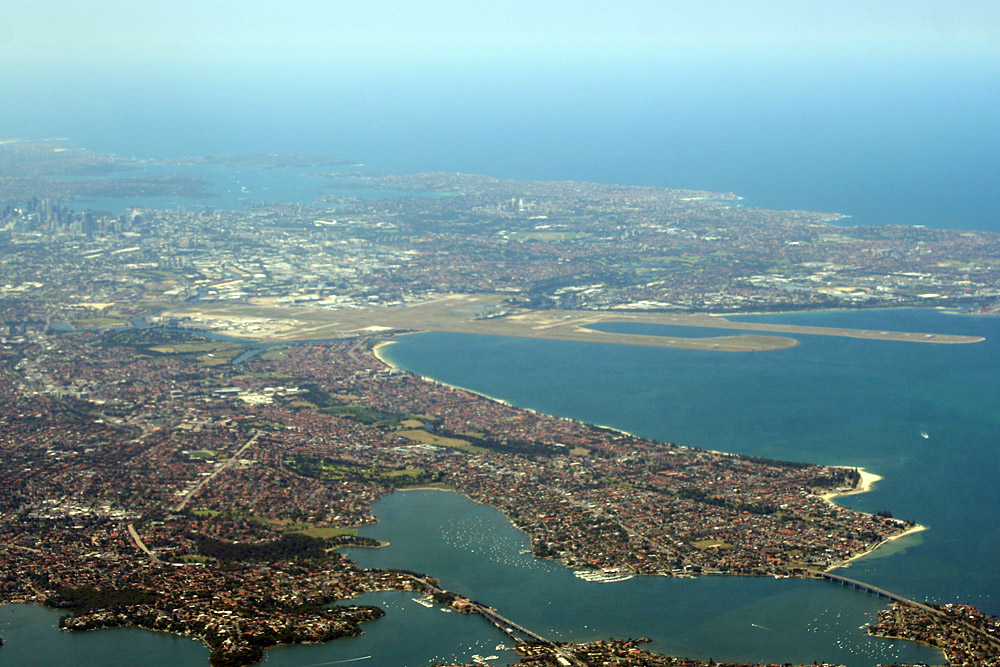 Nice shorelines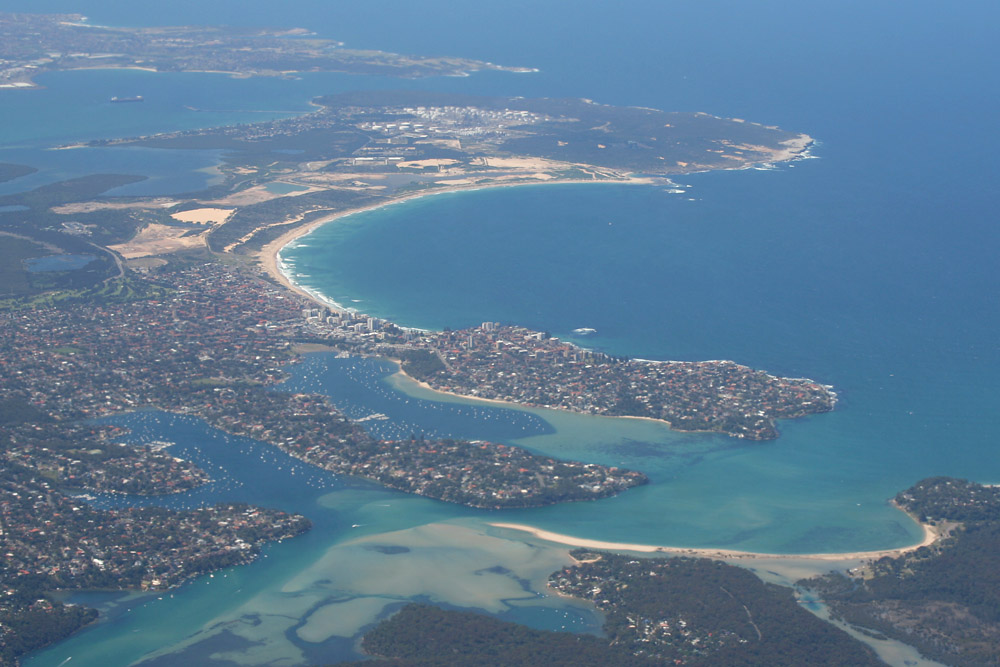 Even nicer shorelines, seen already during the ILS-approach onto Rwy34L.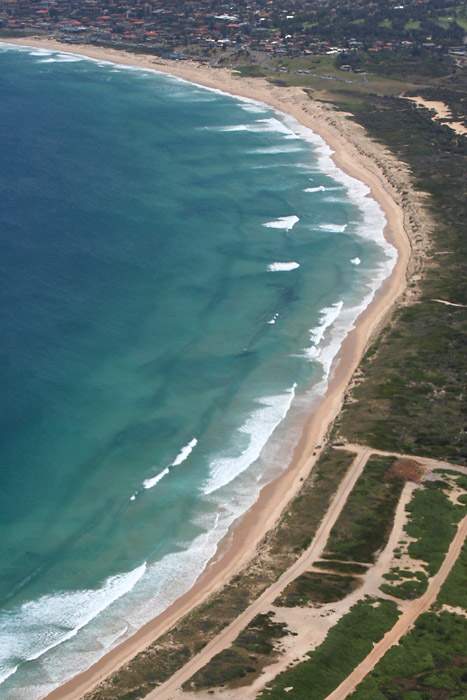 After a successful and smooth touchdown we taxied to our stand right below the observation deck, where I left the aircraft behind, together with the only 44 souls who stayed for their onward trip to San Francisco.

From this point on, the focus lay heavily on aviation photography, which was done until there was no light left. Same story on the following morning, starting with the first rays of sun and the first aircraft of the day. But shortly before noon, when the sun was climbing high into the sky and the light was so strong that no good photos would have been possible, we decided to head into the city for some sightseeing.

Probably Sydney's most famous building, the Opera.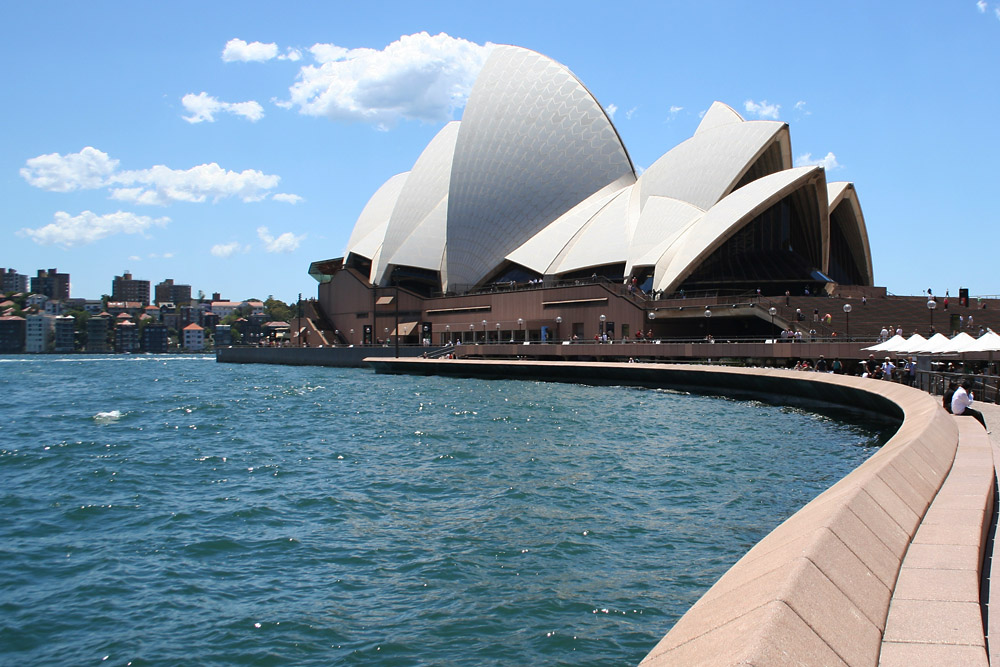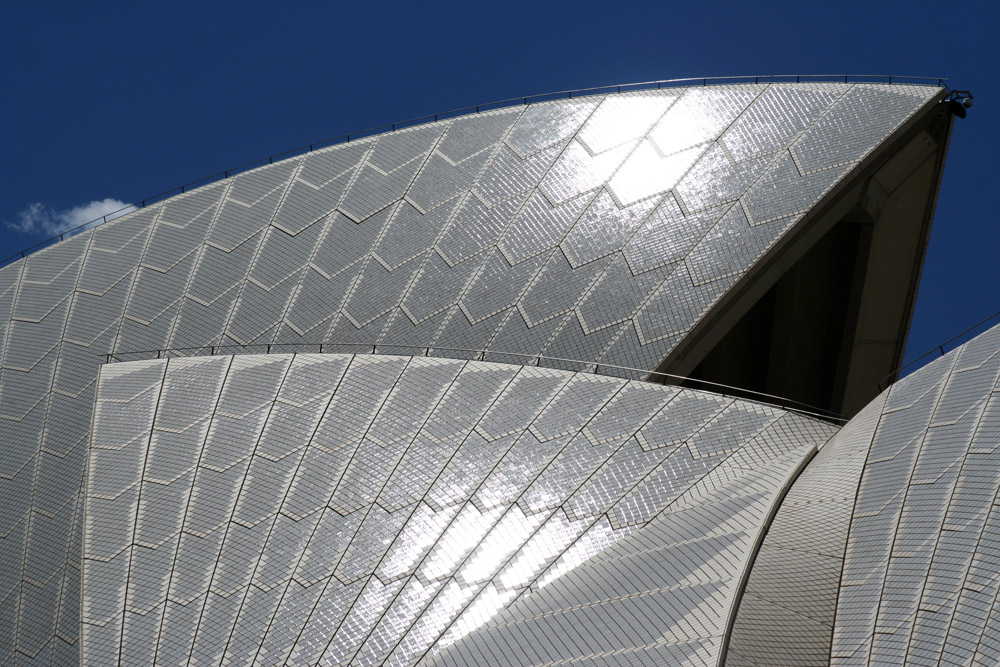 A nice contrast between old and new near the Ferry Terminal.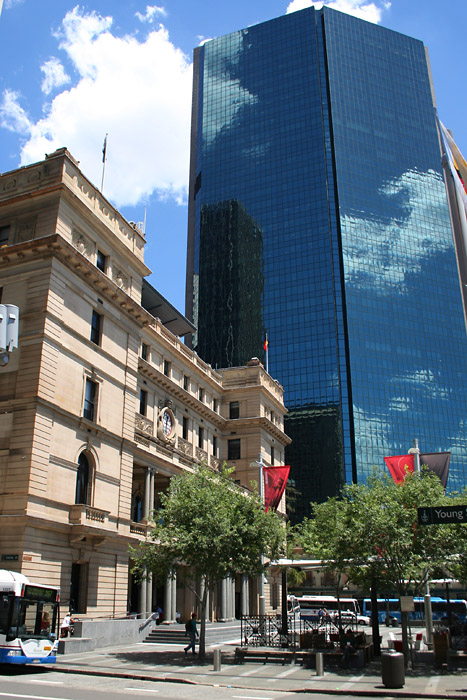 Downtown, in the foreground the lush green vegetation of the botanic garden can be seen.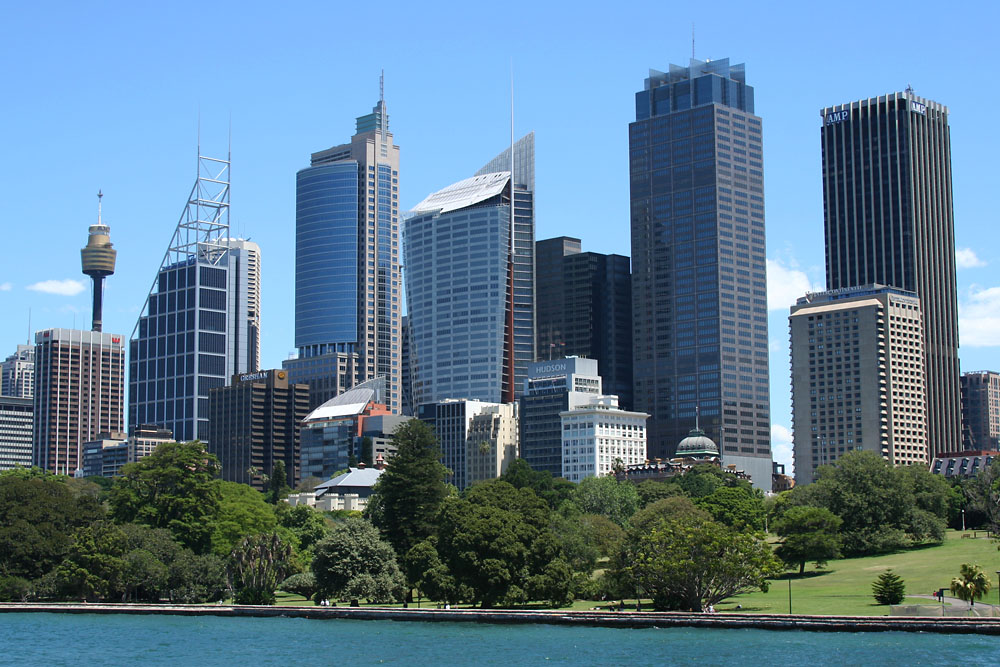 As Sydney as possible! Opera, Harbour Bridge and a nice sailing ship...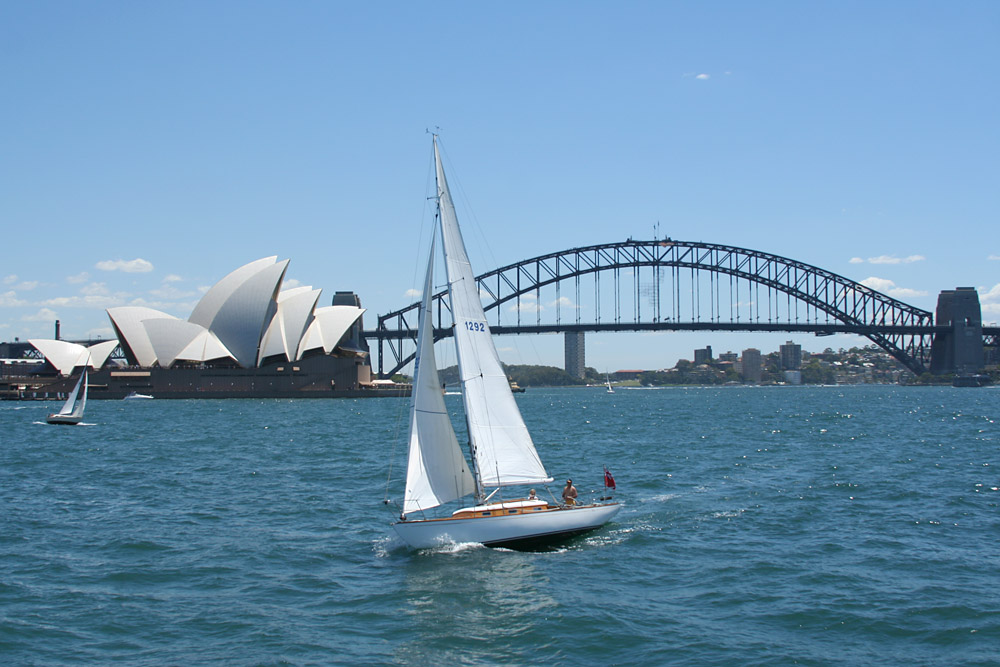 Once again a look at downtown!




Darling Harbour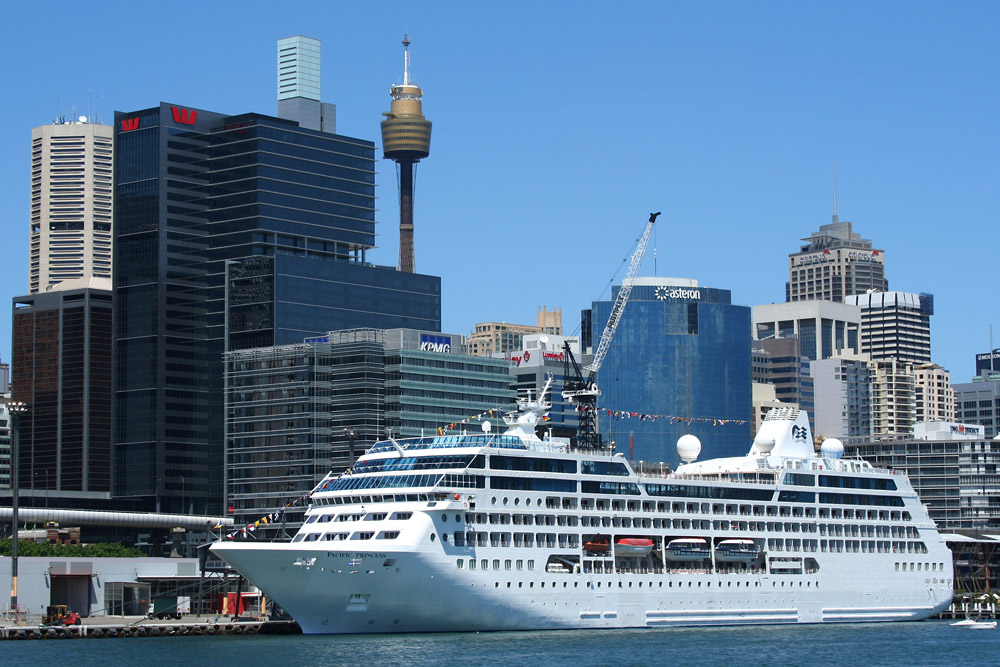 An additional contrast between old and new - the city's full of them!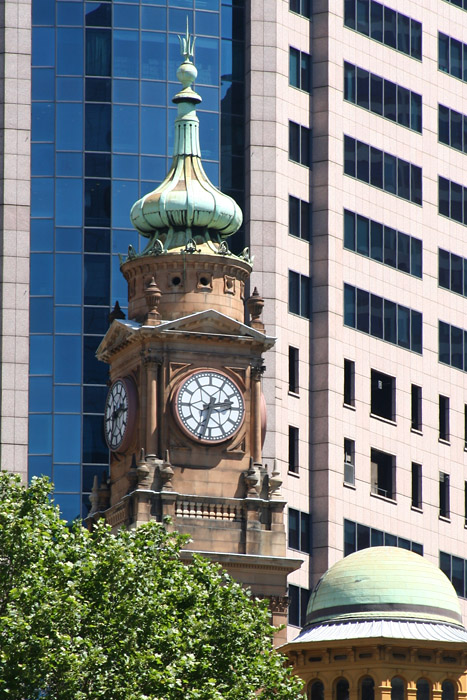 After this 3-hours break we went back to the airport, once again spotting until the sun finally called it a day. But we were not yet satisfied, and rode back into town for some night shots of the city!

Once again the Opera House!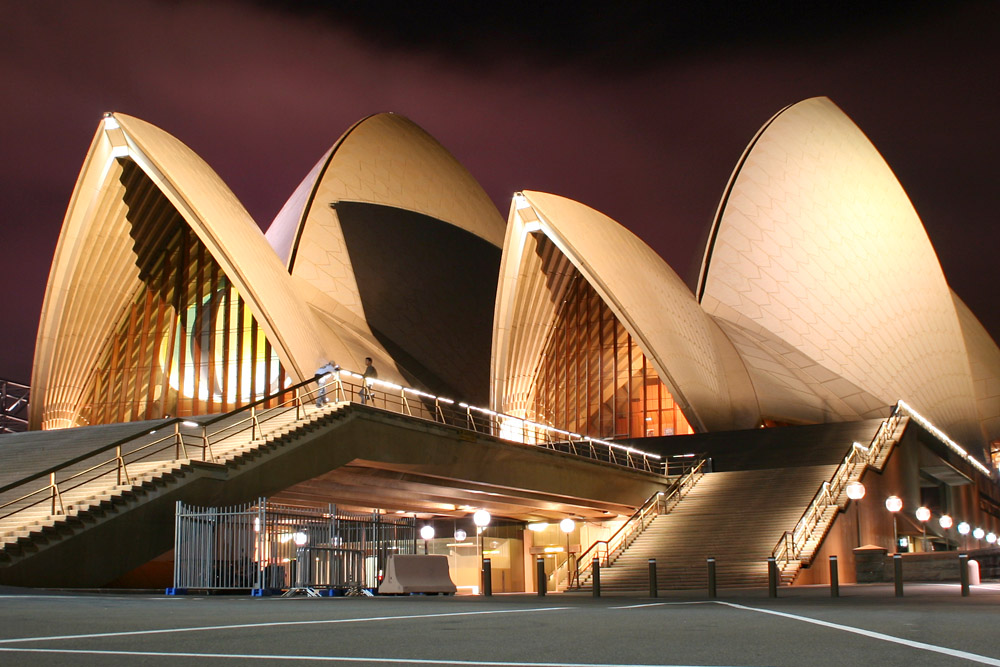 Habrour Bridge by night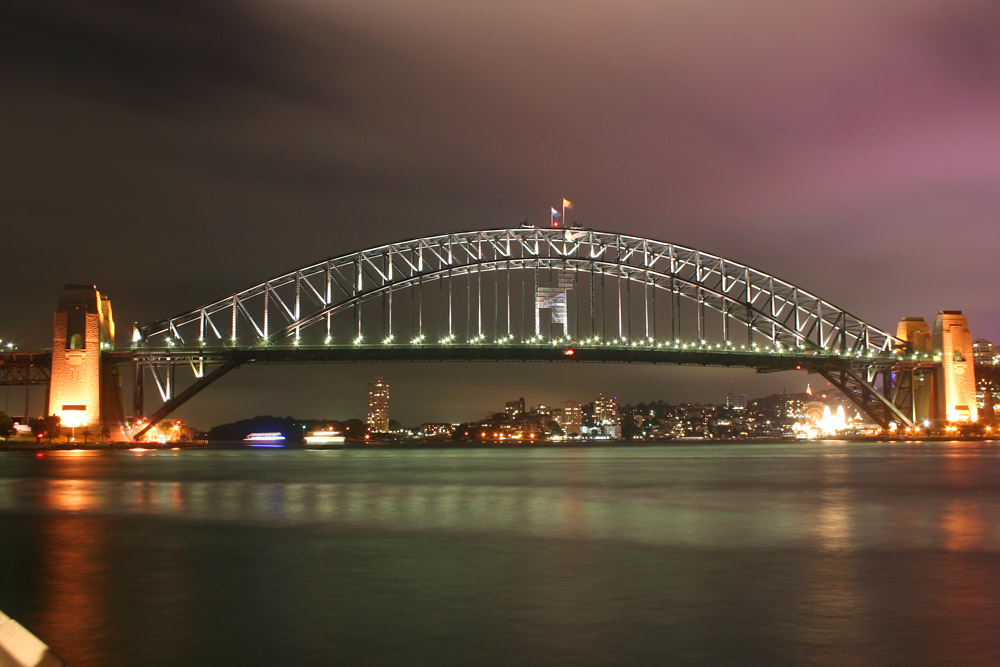 Millions of lights decorate the impressive buildings of downtown Sydney.




Got it? :)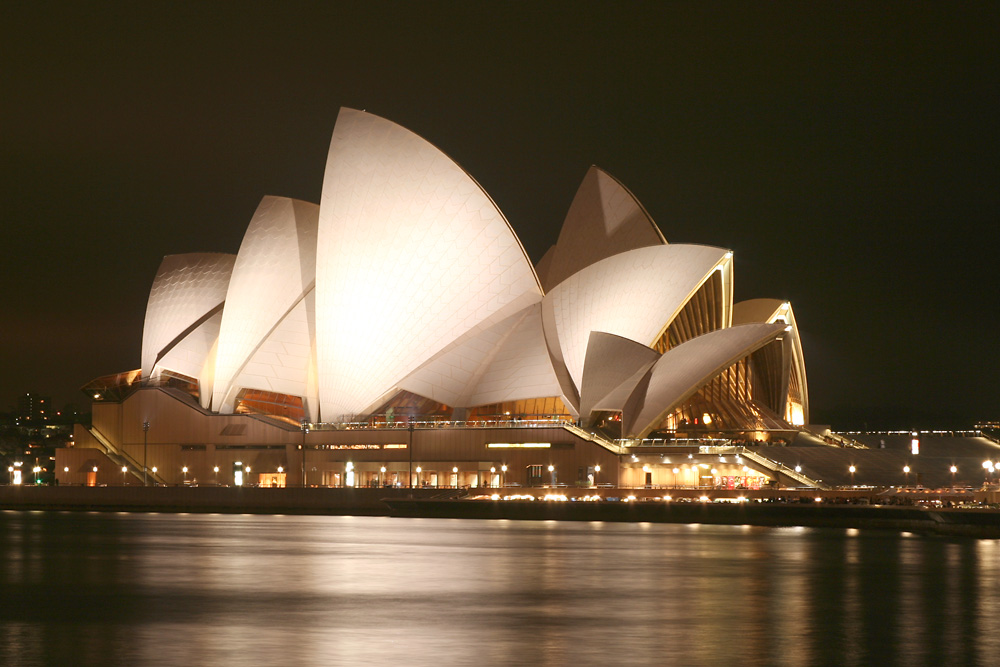 Once again the Harbour Bridge.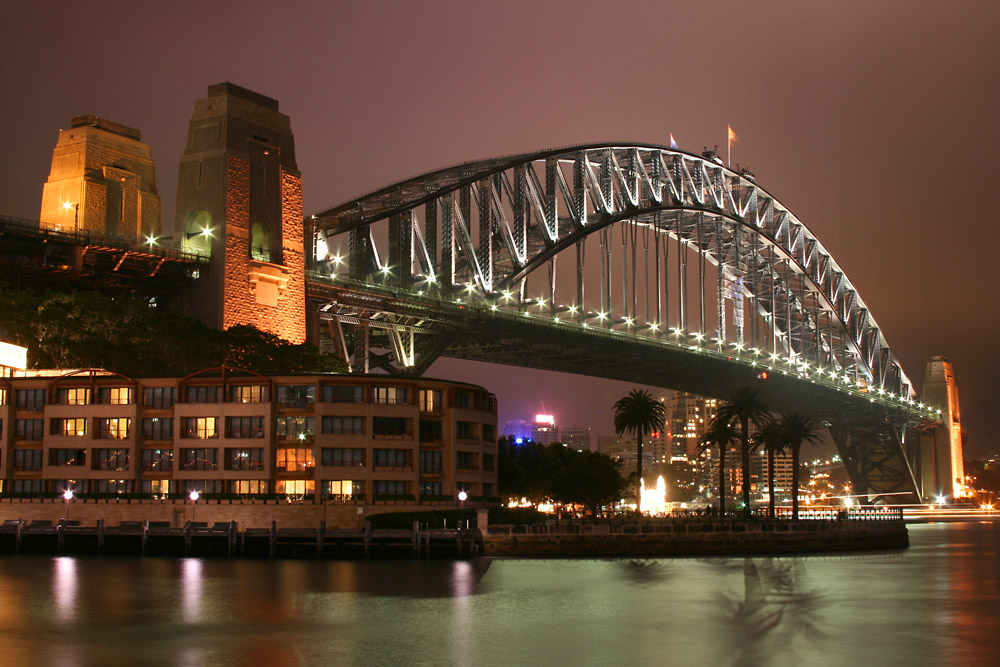 With this 2-hour session my visit in downtown Sydney definitely came to an end. It is a really impressive city, that somehow looks like a crushed version of Auckland, with the shorter bridge and the higher buildings. Nevertheless, it definitely managed to impress me, mainly because of the nice contrasts between glass buildings and some leftovers that reveal much about the colonisation and industrial period.





Some impressions from aviation photography at Sydney!
68 shots can be found following this >>link<<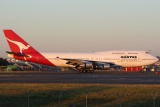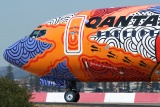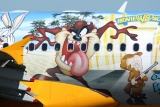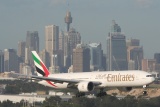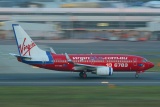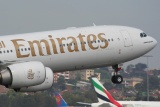 Sunday way spent spotting again, until I finally checked in for my flight, and soon after proceeded to the gate. There she was waiting for me, the mighty Triple Seven, by far my most favourite aircraft which I now finally had the chance to fly on for the first time.





The cabin once again was very spacious and attractive, as was the entertainment system, offering, among other cool features, this satellite-based ground view. Lining up Rwy34L!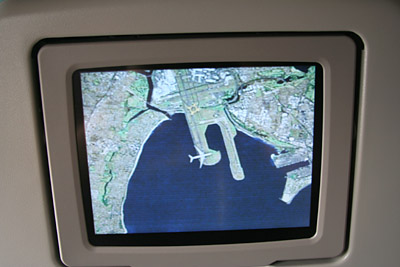 Airborne, enjoying a last glance at the international Terminal.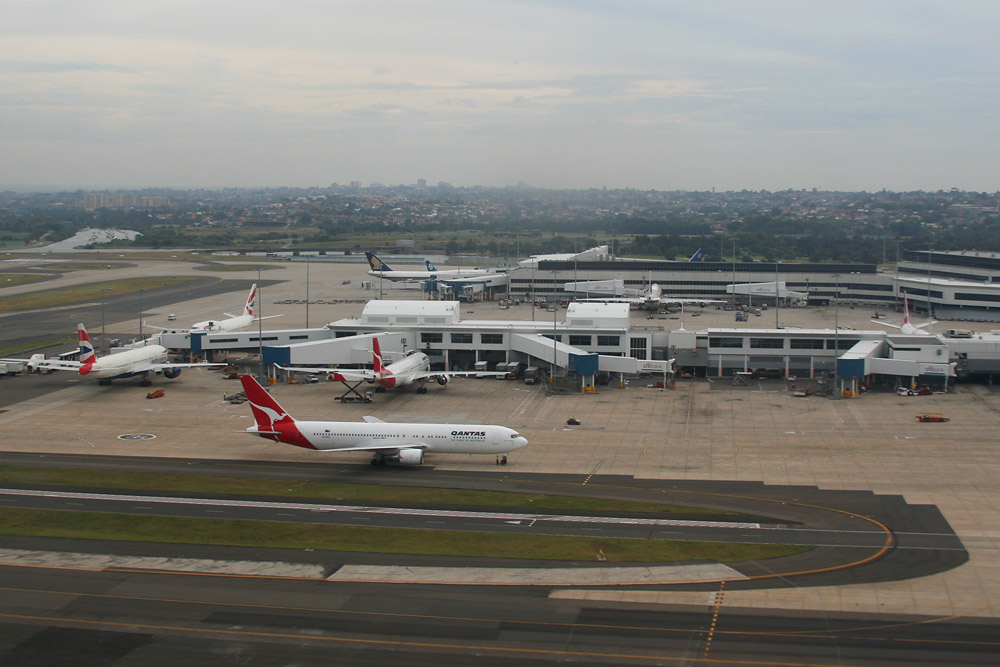 Before dinner was served I darted across the cabin, closely analyzing everything I saw. Once again, I am really amazed by the cabin design. Very appealing!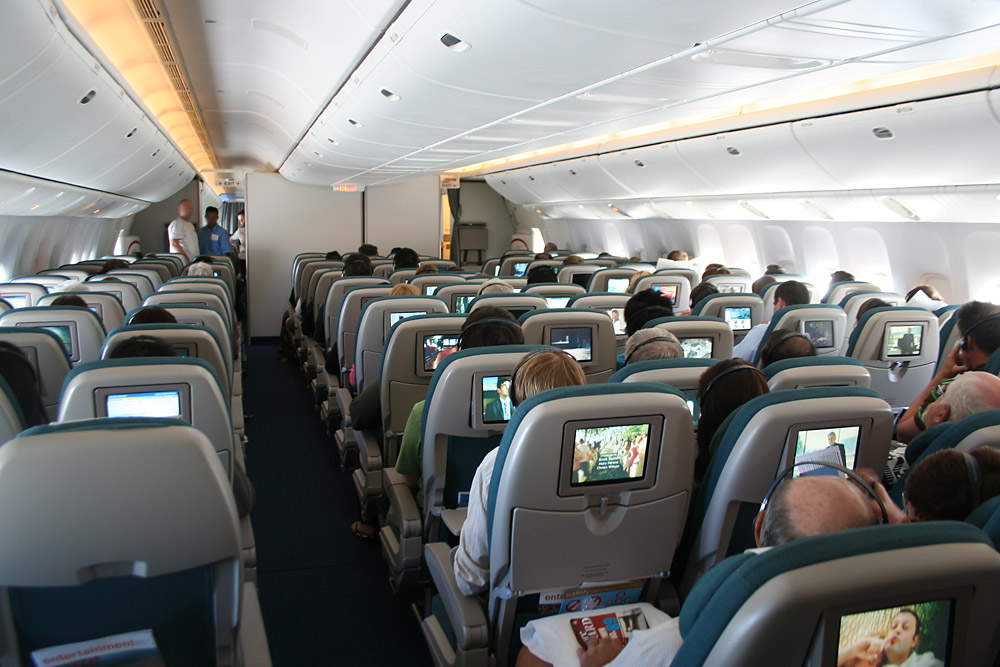 The next stage of the flight was spent waiting for what the cardboard box was offering this time. Once again, the meal was quite okay, although I still have not really come to terms with eating out of a cardboard-box. But the delicious honey-ice cream managed to compensate a lot :)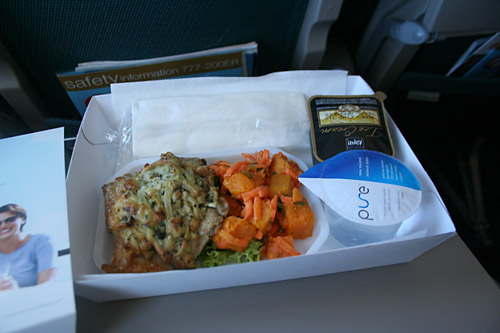 The last hour of the flight was made interesting by the NZ-entrance form, unbeaten in its length and content. Quite annoying on one hand, but definitely offering some fun for Europeans who are not used to these procedures at all.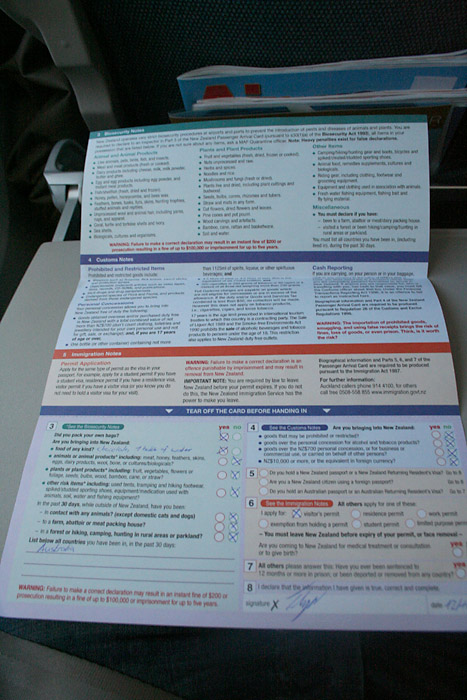 While I was pondering about any harmful items I had or had not in my baggage, a breathtaking sunset scenery was building up outside my window.

This was it - this magical minute, desperately longed for by every enthusiast. The unique, incomparable moment, when the whole world below seems to have vanished in a vast sea of darkness while high up in the air one is enjoying the Sun's 'grande finale', a breathtaking lightshow in every hue of colour.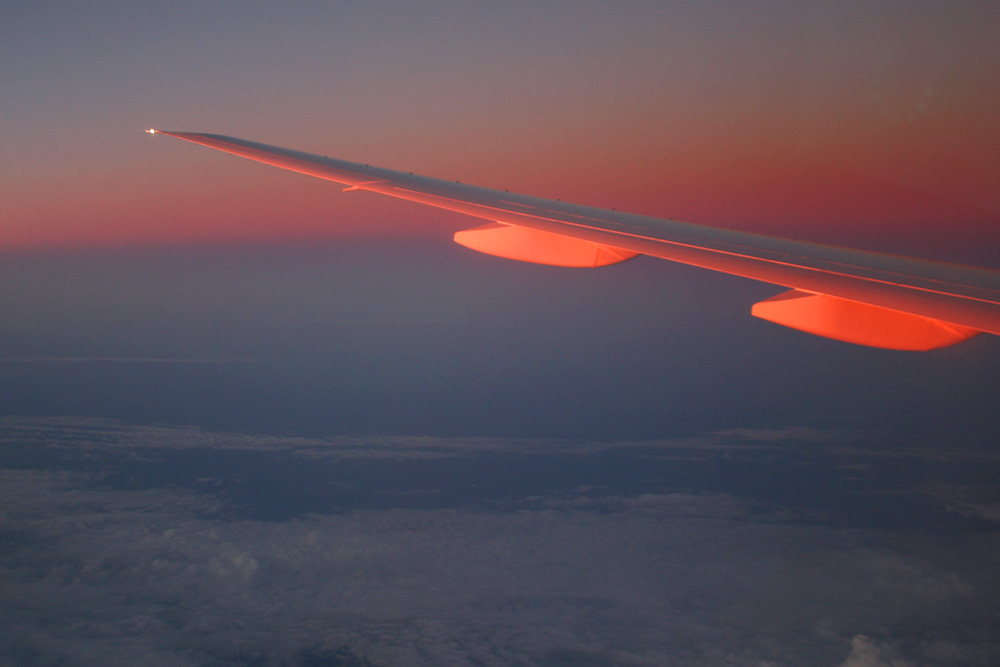 Enjoying the last light of the day.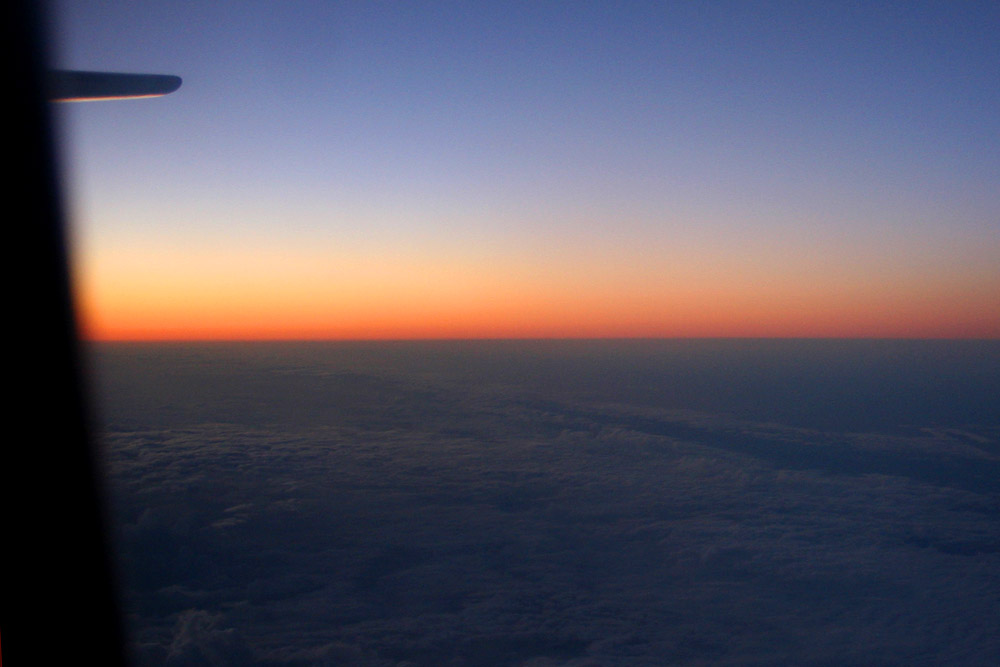 The flight was terminated by a standard ILS-approach onto Rwy23L, and after having reached the gate I was able to have a short glance into the cockpit!




This was my report on the short trip to Sydney. It was a really great experience. The city was really impressive, as were the flights on the widebodies. I was impressed by the high standards abord the Air NZ-planes, and I am looking forward to flying on the Koru-jets again soon!