Last Updated on Wednesday, 10 October 2012 20:01
Guide text and all photos by Joel Vogt, www.joelvogt.net. Thank you!

Introduction and Traffic
The Euroairport covers the region of Basel, Mulhouse and Freiburg. It is a bi-national facility, located in France, but also linked to Switzerland. 2011 was the first year in which the EAP had more 5 million passengers and with easyJet still expanding, you can expect a further boost in passenger numbers for 2012.
easyJet is the strongest player at the EAP with a locally based fleet of 5 A319s and two A320s. Air France and Lufthansa can be seen frequently throughout the day and Air Berlin has a couple of A320s based in Basel as well. British Airways and BMI both link Basel with London and Turkish and Pegasus compete on a busy route to Istanbul. Amongst the most interesting scheduled movements are the seasonal A310 flight of Air Transat to Montreal and the year-round flights of Air Algérie to Constantine, a kms away from the border between Tunisia and Algeria. Aigle Azur offers year-round services to various places in Algeria, mainly used by the massive Algerian-born community throughout the Alsace region.
Charter flights have a rich tradition and although Air Berlin and easyJet have taken away huge shares of that market, a few interesting charters per week, mainly in summer remain. Onur Air, Tailwind, Sky and SunExpress are busy with flights to Antalya while Tunisair and Nouvelair serve the huge Club Mediterranée resorts in Djerba and Hammamet (Enfidha). Local carrier Hello operates an A320 from Basel to various leisure destinations (though Mallorca seems to be daily on the menu for the upcoming summer season). Hello also serves as official carrier for the local football club and one of their Airbuses proudly sports the logo of FC Basel.
The local pharmaceutical industry relies on Korean Air to bring their goods to Asia twice weekly (by B747 freighter). Fedex' and DHL's B757s are regulars here as well as the numerous ATR-72 freighters of Farnair, another local carrier. TNT can be seen operating up to three flights a day with just about any equipment apart from their B747s and B777s.
Many interesting movements come down to the various business jet maintenance companies. They can make a visit to the EAP extremely worthwile as well as the odd french military flight (planes of any size, from small Helicopters up to AWACS' and A340s).
ATC Frequencies
| Station | Frequency |
| --- | --- |
| LFSB Tower | 118.300 |
| LFSB Approach | 118.570 / 119.350 |
| LFSB Ground/ Delivery | 121.600 |
| LFSB ATIS | 127.875 |
Spotting Points
Click for a larger map.
Spot 1: Belvédère
The Belvédère is THE meeting point of the EAP spotting community. More than 80% of the planes use Rwy 15, so you can see almost all of the traffic from there. The wooden platform is very useful to see over the fence and get nice touchdown and taxi photos. If necessary you can also take pictures of aircraft departing from Rwy 33.
| | |
| --- | --- |
| | To get there you leave the French motorway A35 at the "Euroairport" exit and follow the signs that say "Blotzheim". After driving through the tunnel where you cross the runway and taxiway Bravo, you pull up on either side and walk up the hill on the right hand side. Parking on the track up there is not allowed! |
| | "Leclerc" (supermarket) about 500m away towards Blotzheim. |
| | 60-80mm for a side-on shot of a 737, 100mm for touchdowns, 200mm for aircraft taxiing parallel to the runway |
| | Planes landing and departing using Rwy 15, low climbouts out of Rwy 33 |
| | Second half of the day |
| | - |
| | | | | |
| --- | --- | --- | --- | --- |
| Flaring before landing 15 | Touchdown Rwy 15 | Side-on shot | Taxiing for departure | Climbout from Rwy 33 |
Spot 2: Terminal Observation Deck
The Terminal offers a visitor's deck on both sides, the French and the Swiss.
| | |
| --- | --- |
| | Leave the A35 at the Euroairport exit, park your car at one of the carparks. Or use bus no. 50 from the railway station all the way to the airport. The visitor decks exist on both sides (F and CH), on the 5th floor. |
| | At the terminal |
| | 300-400mm required for runway shots, something like 28-200 for taxi shots |
| | Planes taxiing to/away from their stands close to the main building. Not all terminal stands are visible though |
| | First half of the day; good for nightshots, too. |
| | No openair terrace, it's framed by windows (with all the nuisances this implies) |
| | | |
| --- | --- | --- |
| French side | Swiss side | French side |
Spot 3: Mid Airport - Dirt Roads near Blotzheim
At the southern end of Blotzheim there are two dirt roads leading directly to the perimeter fence, named Rue de l'Aéroport and Rue de la Chapelle. There you end up about halfway down the main runway 15/33 and can shoot traffic using either direction. This is especially helpful if the winds are changing quite often. A ladder is very useful here as there is a relatively high fence in your way.
| | |
| --- | --- |
| | Approach Blotzheim from the south on the main road (Av. Nathan Katz). Just after passing the first few houses, at the first intersection (decorated by some kind of fountain in the middle), take a right into Rue de la Chapelle. Follow this road all the way out to the airport fence and position yourself there. |
| | Leclerc as in Spot 1, "Mini U" and a Döner available in the village of Blotzheim. |
| | 150-180mm for side-ons, 220-300mm for action shots |
| | Runway movements in both directions |
| | Second half of the day |
| | Use of a ladder advisable |
| | | |
| --- | --- | --- |
| Side-on shot | Takeoff Rwy 34 | Action shot |
Spot 4: Morning approach shots for Rwy 15
The only place where you can get nicely lit inbounds in the morning is near Bartenheim, right next to the motorway.
| | |
| --- | --- |
| | Driving on the motorway south to north past the airport, don't use the "Euroairport" exit but one later (Bartenheim). Turn left to cross under the motorway and continue westward. Just after passing the two entries for the motorway leading south, there is a turn-off leading to a dirt road. Turn left into that dirt road, and it will lead you all along the motorway back south. You'll pass a Motocross area, but don't be impressed by the signs there. Park your car past the Motocross area right near the the next motorway underpass. Continue about 200 metres by foot along the motorway, almost until you reach the forest. You can get some more altitude by climbing the small hill close to the motorway. This can get a bit dangerous because of some blackberry bushes. |
| | Nothing |
| | 200mm |
| | Planes approaching Rwy 15 |
| | First half of the day |
| | Very noisy (next to the A35 motorway), very dirty (muddy ...) |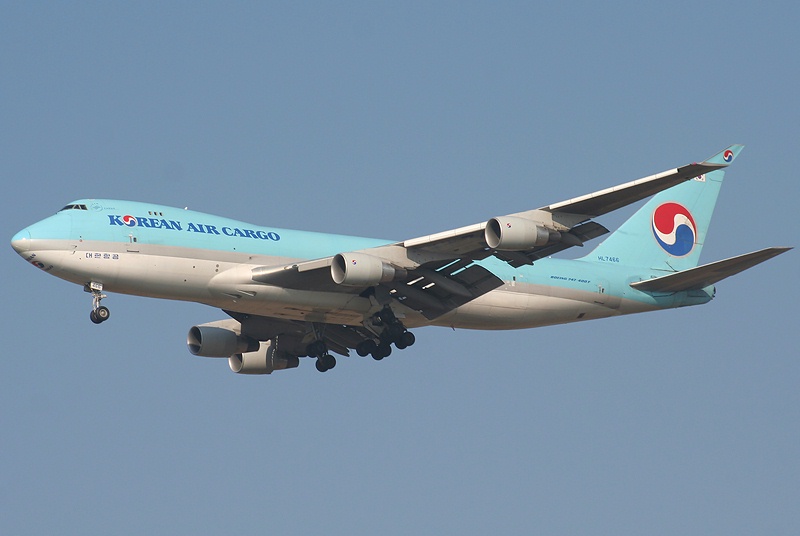 Side-on shot
Last Updated on Wednesday, 10 October 2012 20:01